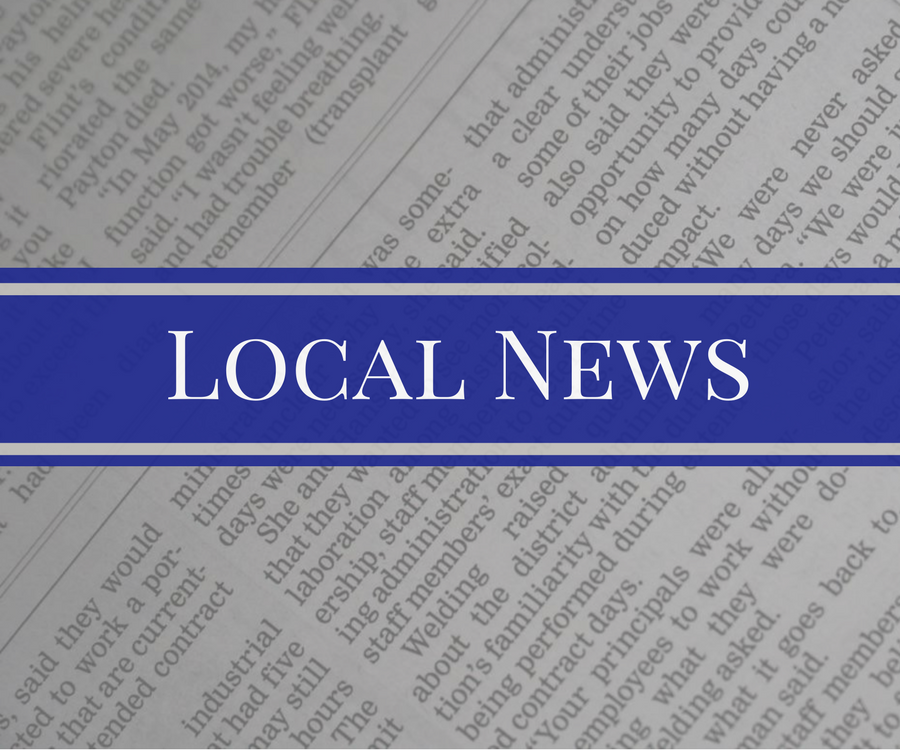 An informal group of North Platte community leaders is pressing for action to correct substandard housing conditions noted in last year's city-county housing study.
Great Plains Health officials Wednesday identified correcting substandard housing as one of five priorities in their third triennial community health assessment.
"If you look at all the chronic diseases" like respiratory problems, germs and rodent-carried diseases, "a lot of them are attributable to poor housing conditions," said Mel McNea, the hospital's president and chief executive officer.
McNea has regularly joined periodic meetings by a group including North Platte Public Schools Superintendent Ron Hanson, Mid-Nebraska Community Foundation Executive Director Eric Seacrest, lawyers Jim Paloucek and Dave Pederson and Pederson's wife, Judy.
GPH released its assessment a day after Paloucek filed a public-records request asking Mayor Dwight Livingston to document the city's housing code enforcement activity over the past seven years.
Paloucek's request said the housing study released last December backed "enforcement of our housing code as a key element to upgrading overall residential quality and availability."
He thanked Livingston for meeting with the informal group April 1, but added that they hadn't heard anything from the city since then.
Livingston said Wednesday afternoon that he has instructed City Administrator Jim Hawks and City Attorney Doug Stack to comply with Paloucek's request "as quickly as we can."
"We're well aware of the issue and are doing the best we can to work on it," the mayor added.
The Marvin Planning Consultants study recommended "a more proactive approach" by the city and Lincoln County to enforce their respective property maintenance codes.
It said "stakeholder" interviews across the county revealed a widespread impression of "little to no urgency or interest in the enforcement of property maintenance codes."
A recent Robert Wood Johnson Foundation study ranked Lincoln County 76th in "health outcomes" and 70th in "health factors" among 79 Nebraska counties with sufficient health-related statistics to study over the past decade.
The study's "health factors" included a "physical environment" category partly reflecting the extent of four "severe housing problems": overcrowding, high housing costs and a lack of kitchen or plumbing facilities. Lincoln County ranked 66th in physical environment.
Several members of the informal group said they've seen substandard homes firsthand, though they stressed that some are owned by investors outside North Platte.
School employees investigating student absences have seen the same thing, they said, as have GPH health professionals following up on recent hospital patients.
Hanson described one home he saw during a school truancy inquiry about 18 months ago.
"You've got windows that are boarded up, an air conditioner that doesn't seem to be working," he said. "You've got cracks (in the house), no carpet."
School officials notified the state, and "that home got cleaned up," he said. But "there are more homes in our community that are not livable."
Hanson said school officials have seen occupied homes in serious disrepair on both sides of the Union Pacific tracks. "This is not a north-or-south issue," he said.
The housing study found 441 homes in "poor" and 827 in "fair" condition across the city. About 62% of the "poor" homes were north of the tracks, but about 58% of the "fair" ones were south of the U.P. corridor.
Dave Pederson said he and his wife saw poor structural conditions in several North Platte homes as Judy Pederson campaigned door to door for the Legislature last fall.
He has offered his legal services for free in past years to tenants facing substandard conditions, he said. But many "didn't want to file actions because they were intimidated by the process or were afraid they'd lose the housing they had or be blackballed."
He and Paloucek said the informal group is working with Legal Aid of Nebraska's North Platte office on a document listing tenants' rights in disputes with landlords.
"If the society doesn't protect its people, nobody's going to," Paloucek said.
Be the first to know
Get local news delivered to your inbox!