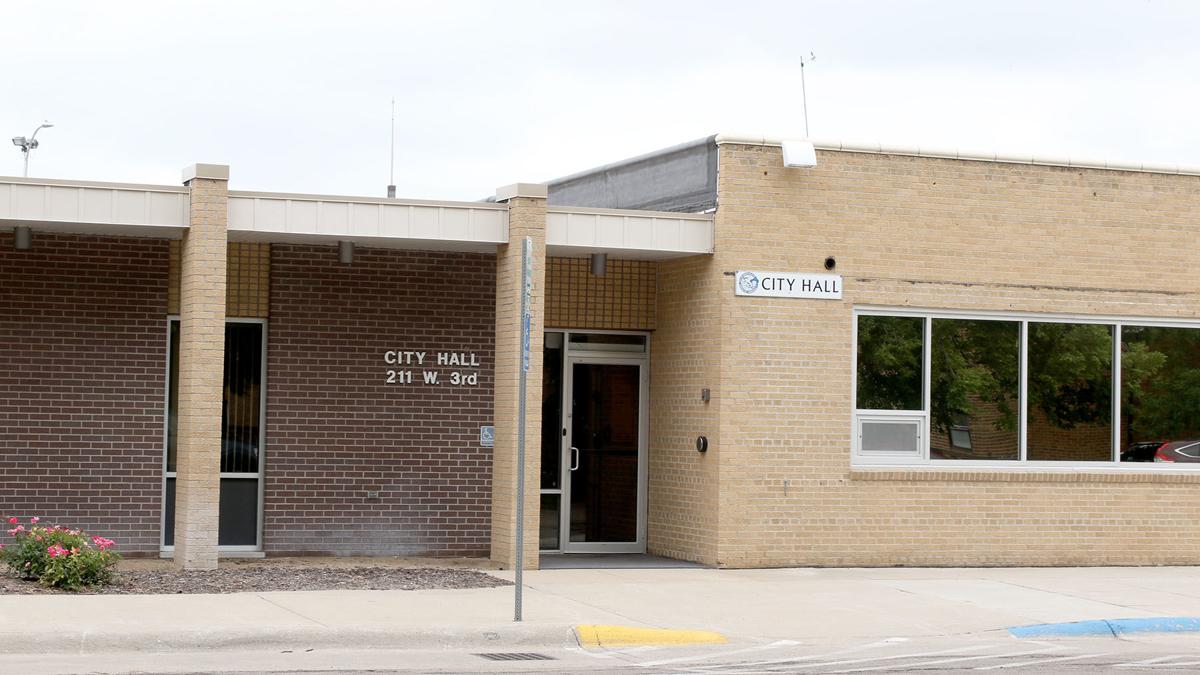 North Platte city officials must be poised to consider midyear budget cuts once the fiscal impact of COVID-19 economic losses comes into focus, City Councilman Ty Lucas said Tuesday night.
Based on early estimates, he said, it's possible the city could lose $1 million or more it needs for this year's budget.
City sales tax and Lincoln County lodging tax figures for March — when COVID-19 restrictions on businesses started taking effect — likely won't be issued by the Nebraska Department of Revenue for at least another week.
But retiring City Administrator Jim Hawks said the city's separate "occupation tax" on hotels and motels was "down quite a bit" in March.
Keno lottery income ceased, he said, when the businesses that run it on the city's behalf had to shut down.
Hawks said city department leaders already have been told not to fill unfilled positions and keep a close eye on their spending.
Tuesday's council meeting was Hawks' last and the first for incoming City Administrator Matthew Kibbon. He started work Monday, after the end of his two-week COVID-19 self-quarantine following his move from Wyoming.
Mayor Dwight Livingston gave Hawks a "key to the city" and declared Wednesday "Jim Hawks Day," citing his "complete dedication to the best interests of the community" and the "respect, admiration and highest regard of those with whom he has come in contact."
Council members unanimously approved Kibbon's three-year contract to take Hawks' place. Contract details were not available to the press Tuesday.
In other business, the council:
» Approved the assessment schedule for a $105,135 "sanitary sewer extension district" on East Sixth Street. It was tabled April 21 when an affected property owner protested.
Terry Waite, the city's chief legal counsel, told John Erickson his review found the district's April 2019 creation and its assessment schedule complied with both city ordinances and state law.
Erickson, 1708 E. Sixth St., renewed his complaint that his late sister Laura's property at 1805 E. Sixth St. is being charged $27,064. Steele's Roofing & Construction at 1721 E. Sixth St., which requested the district, will pay only $20,611.
State law says utility extension district assessments must be based on the length of each property's frontage.
Erickson said his family could have protested a year ago had the council not then voted to waive its rule that ordinances must win three "yes" votes.
» Approved a conditional use permit for Mark and Pam Pope to add a "mother-in-law's quarters" onto a garage on their recently purchased property at 2102 N. Rodeo Ave.
» Gave 5-2 initial approval to an ordinance creating a paving district to repair a badly deteriorated West Reid Avenue and South Spruce Street north and east of Adams Middle School.
Lucas and Councilman Ed Rieker voted "no," with Lucas citing COVID-19 budget worries and Rieker saying streets in his Ward 4 are also in bad shape.
» Gave second-round approval to an ordinance declaring the city and its two-mile zoning jurisdiction a "clean energy assessment district." It's meant to enable "PACE financing" for energy-efficient building features.
» Awarded a $202,600 bid to Paulsen Inc. of Cozad to pave a Centennial Park parking lot west of Great Plains Health. The hospital will pay for the paving, with the city overseeing the work.