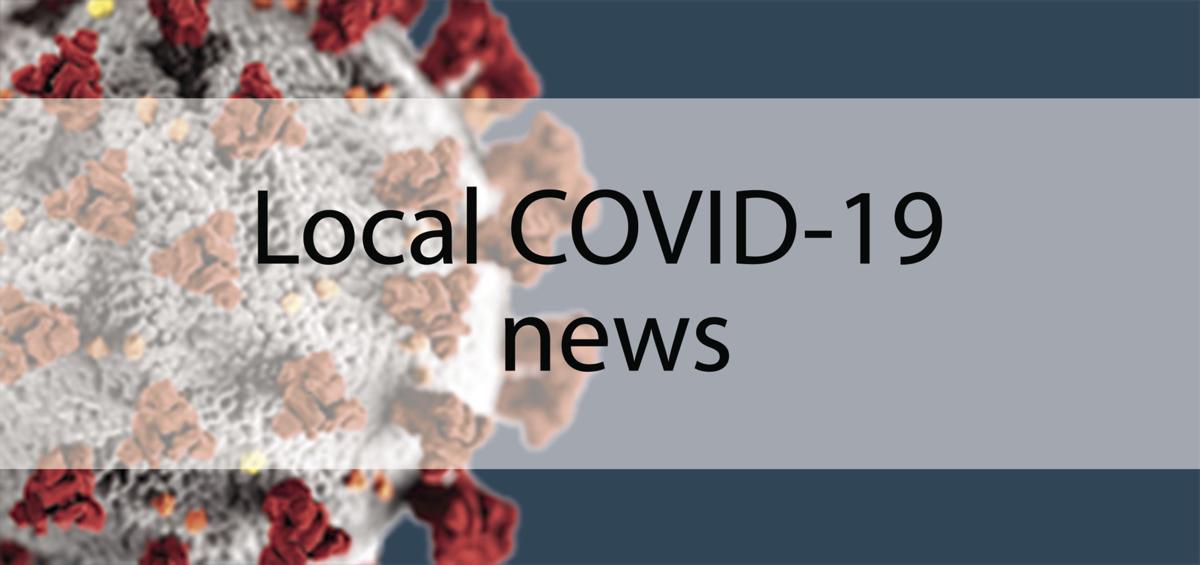 Nebraska COVID-19 cases, by the numbers
| Total number of positive cases | Active cases | Total recovered | Total number of people tested | Deaths due to COVID-19 |
| --- | --- | --- | --- | --- |
| 32,348 | 7,423 | 24,524 | 345,243 | 383 |
Lincoln County COVID-19 cases, by the numbers
| Total number of positive cases | Total active cases | Total recovered | Deaths due to COVID-19 | Total number of people tested |
| --- | --- | --- | --- | --- |
| 319 | 165 | 151 | 3 | 6,181 |
What people do to protect against the spread of the novel coronavirus disease in the next few weeks will be crucial, said Barb Petersen, chief quality officer at Great Plains Health.
"We need to remember that we have the control of what happens next. If we're all diligent about washing our hands, wearing our masks, avoiding large crowds, staying home," Petersen said Friday. "We're in control of what happens in this next phase of the pandemic."
On Thursday, the West Central District Health Department updated its risk dial to reflect the increased risk of COVID-19 spread.
Lincoln County currently has 23 active cases, bringing the total amount of cases in Lincoln County to 90.
The hospital is doing well at the moment, Petersen said, but a rapid increase in cases could cause problems for the health care system — especially given the 19-county region that GPH serves.
As of Friday, the hospital had six patients, one of whom is on a ventilator. The hospital has sufficient personal protective equipment, "but at any time that could take a different turn," Petersen explained.
GPH has also resumed elective procedures. Because of that, it could only take in a couple of patients who were part of the outbreak in Grant.
"That's a critical piece to remember: We're fine, but we have to do that balance between taking COVID-19 patients and continuing those elective procedures," Petersen said. "If we're not doing our due diligence and we see that (infection) rate go up, then the thing that will have to give is the elective procedures — those procedures and tests that could be put off for weeks to months, which is a real challenge for the patients who need those procedures and tests done."
One of the main things that people can do to help keep the infection rate down is to wear masks, Petersen stressed.
"It is so important to wear a mask when you're out and about," she said. "If you're asymptomatic or pre-symptomatic — you may have been exposed but aren't yet showing symptoms — you can still give that virus if you're out in the public, in crowds, around family and loved ones without a mask on."
To express why wearing a mask is a viable option for reducing spread, Petersen shared an analogy from Dr. Eduardo Freitas, the infectious disease specialist at GPH: Wearing a mask is similar to choosing not to smoke. By not smoking in public places, you're protecting the people around you from contact with secondhand smoke, which can cause a variety of illnesses. Wearing a mask isn't so much to protect the wearer, but to protect those around them.
"There's a role the community can play in all this: Wear your mask, wash your hands, social distance," said Fiona Libsack, GPH's chief development officer.
This is especially important as kids return to school. "With school going back, (infection rates) could be the one factor" that determines whether kids can be in classrooms or must return to virtual learning, Petersen said.
Another group that benefits when people wear masks, Petersen said, are hospital employees — nurses, health care workers and even those who help keep the hospital clean and safe.
"We're not trying to take your choice away from you, or to take your freedoms away from you. But if you can think about that other person: One of the things we're trying to champion in the hospital is we want to protect the nurses, the respiratory therapist, the environmental service workers," Petersen said. "We need those health care workers in the hospital. If they get exposed, and they can't take care of patients or be there to take care of you when you need that specialized care, then all of this effort's been for naught. Wear that mask for others."