Quite frankly, we at The Telegraph were pleasantly shocked at the popularity of last week's print and online gallery of stores and eating places that were part of past North Platte Christmas shopping seasons.
Based on your online suggestions, we have a few more to offer you today.
By popular demand, we've included a few photos taken by past Telegraph staffers in the 1990s. We've also again supplemented our file photos with some from the Heritage Images collection by North Platte librarian and historian Kaycee Anderson.
We regret to say that our in-house photo archive isn't as complete as we or you wish it were. We haven't yet exhausted the photos of historic North Platte businesses with these galleries, however. So, as the saying goes, there's more where that came from.
We hope you enjoy these additional photos. Merry Christmas to all.
Ace Hardware, 601 S Dewey, ca. 1970s (NPT file photo).jpg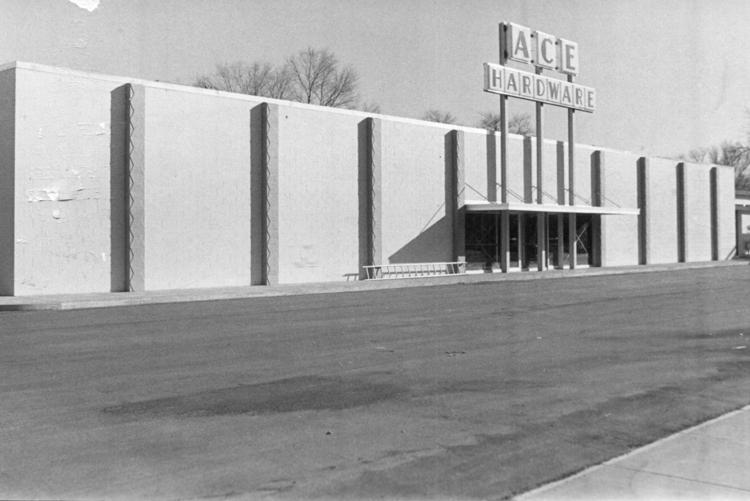 Ben Franklin, Westfield Shopping Center, NP, ca. 1970s (NPT file photo).jpg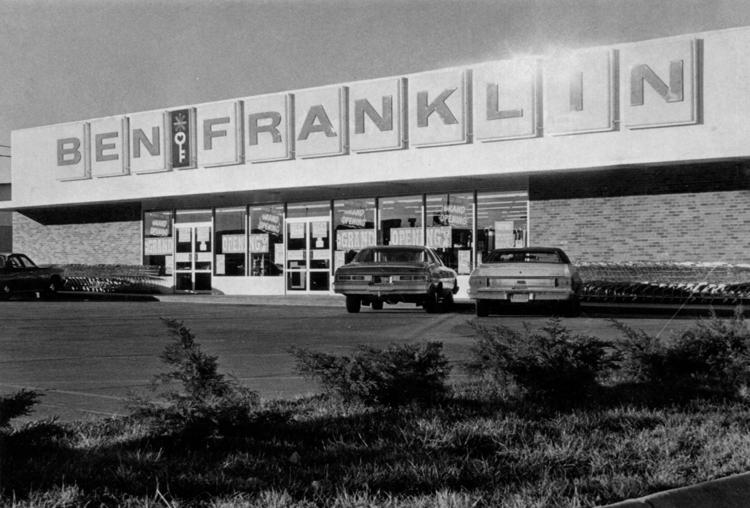 Buffalo Bill Trading Post, 1301 Rodeo Road, NP, ca. 1960s (NPT file photo).jpg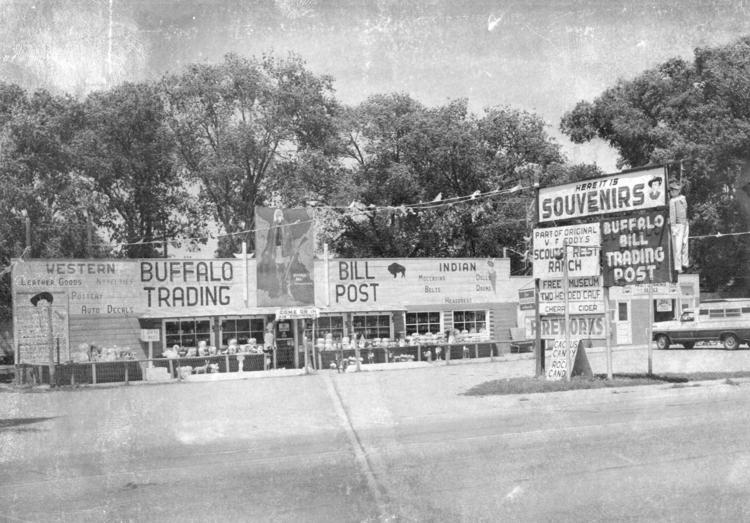 Country Kitchen, I-80 and US 83, NP, 1-23-1976 (NPT file photo).jpg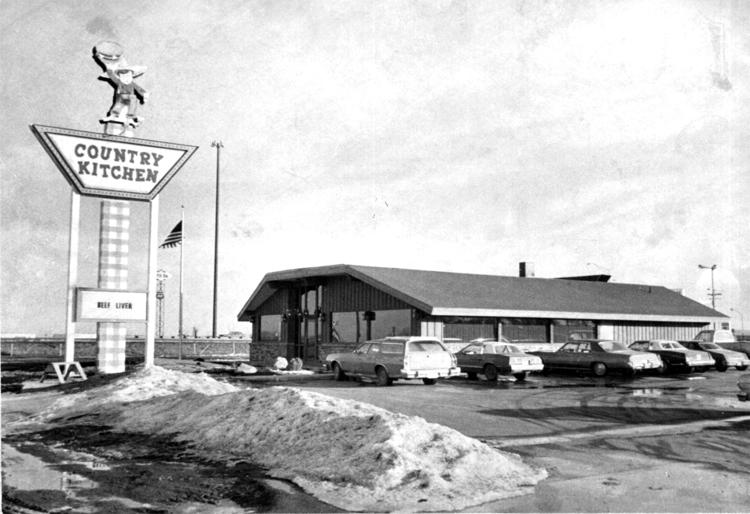 Dryden Drugs location, 504 N Dewey, NP, ca. 1960s (NPT file photo).jpg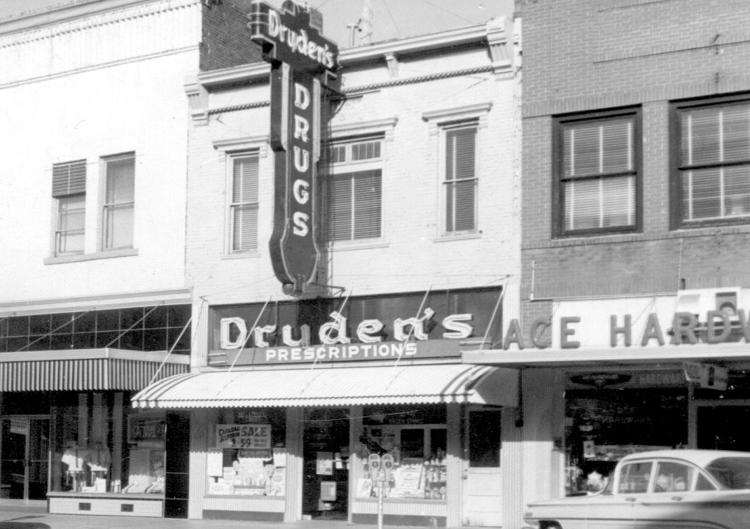 Ellett's Tastee Treet, 1101 N Jeffers, NP, ca. 1960s (NPT file photo).jpg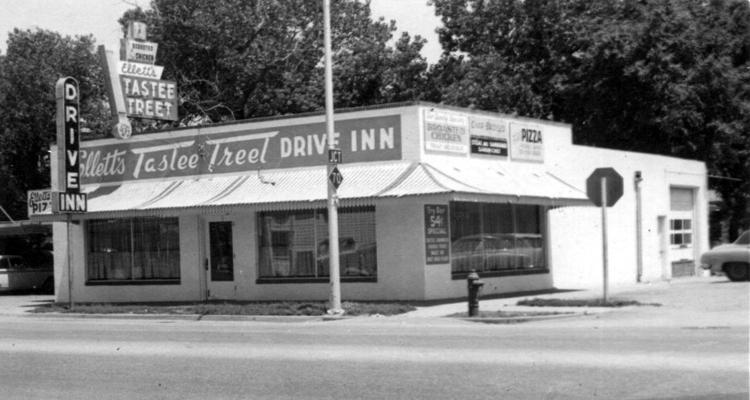 Fort Cody Trading Post, 3-30-1976 (NPT file photo).jpg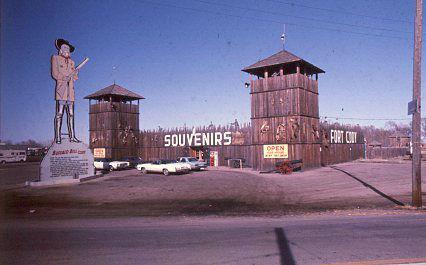 Hartley's Self-Service Drive In (later Arctic Circle, now Swift Auto Center), 821 E 4th, NP, ca. 1960s (NPT file photo).jpg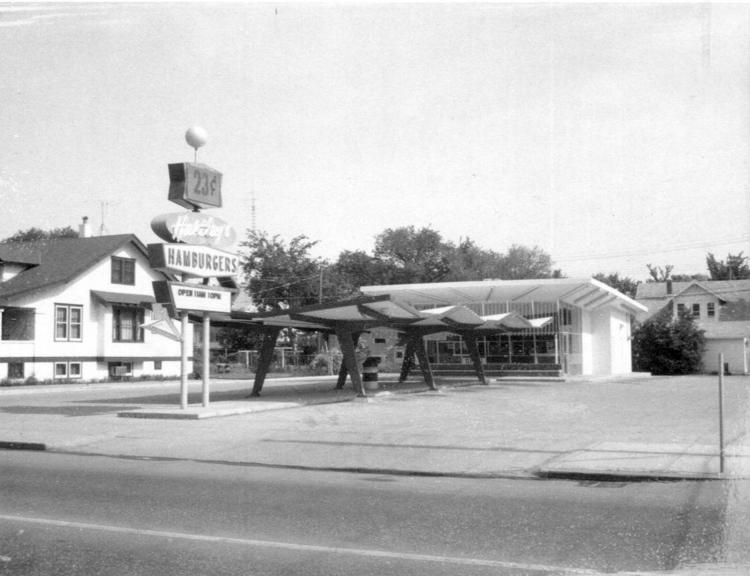 Herberger's, The Mall, 4-26-1994 (Mary Ann Koch, NPT).jpg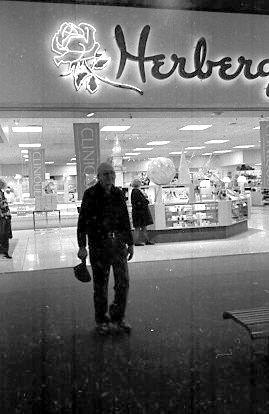 Hinky Dinky south entrance, The Mall, NP, ca. 1972 (NPT file photo).jpg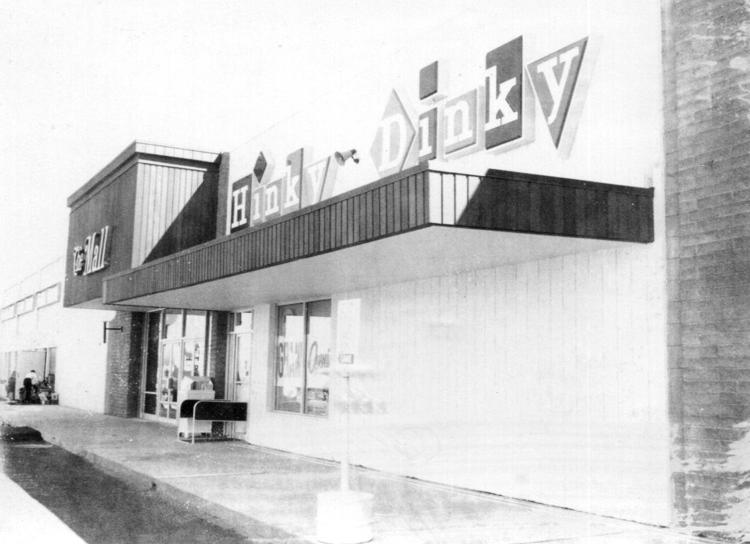 Kentucky Fried Chicken, 220 S Jeffers, NP, ca. 1970s (NPT file photo).jpg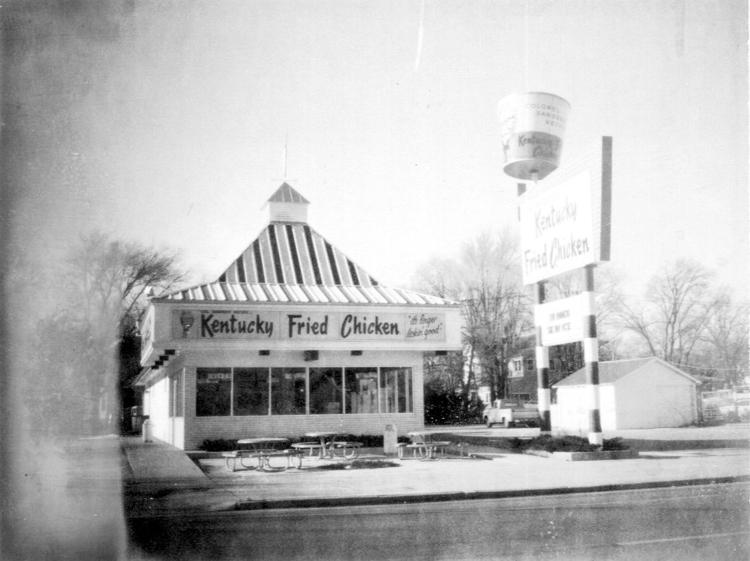 K-G Men's Store, The Mall, NP, ca. 1970s (NPT file photo).jpg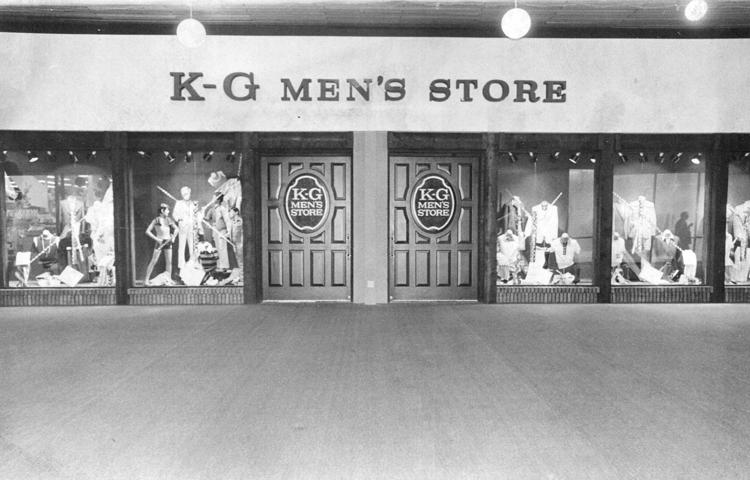 Krispy Krust Bakery, 301 S Jeffers 12-2-1995 (Lori Post, NPT).jpg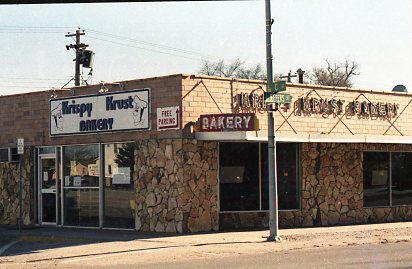 Master Mart, 514-16 N Vine, ca. 1940s (Heritage Images).JPG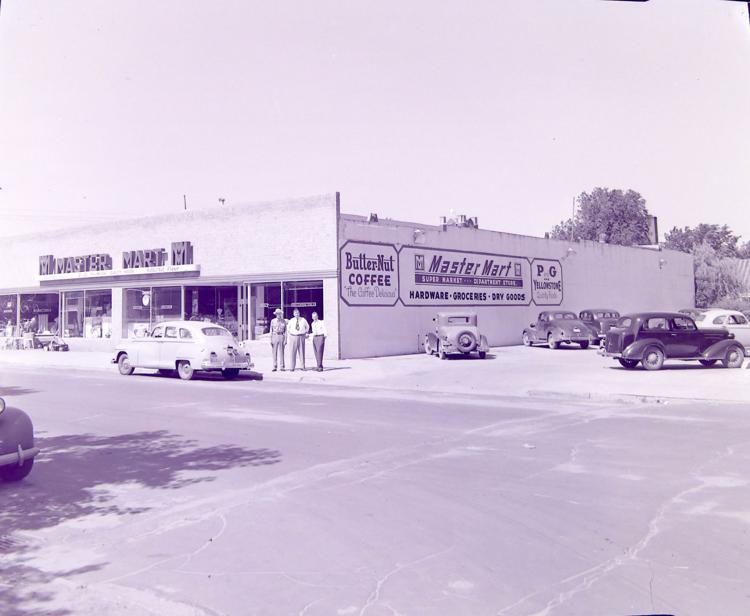 Maurice's, The Mall, ca. 4-1972 (NPT file photo).jpg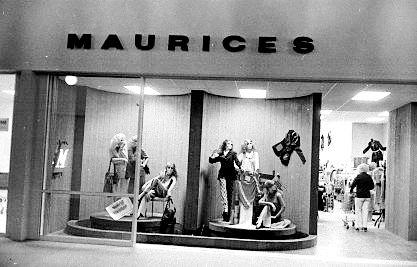 McDonald's, original location, 1313 S Dewey, 4-26-1994 (Mary Ann Koch, NPT).jpg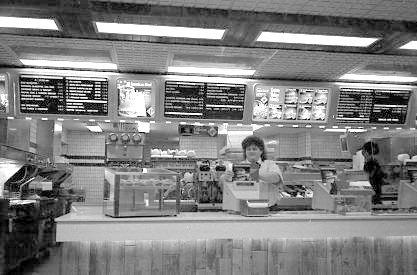 McLaughlin's Cafe and Station, 402 E 4th, NP, ca. 1970s (NPT file photo).jpg
Neville Building, North Dewey Street, ca. 1940s (Heritage Images).JPG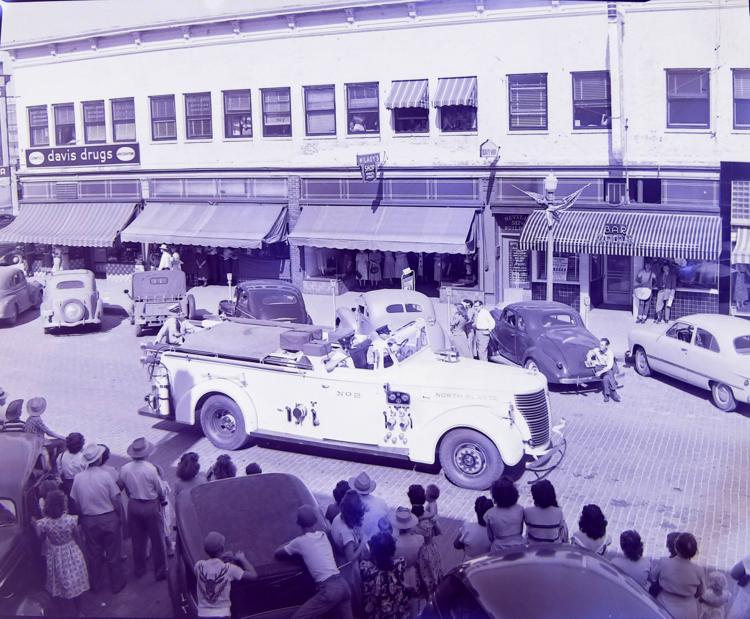 North Platte Saddlery, The Mall, NP, ca. 1970s (NPT file photo).jpg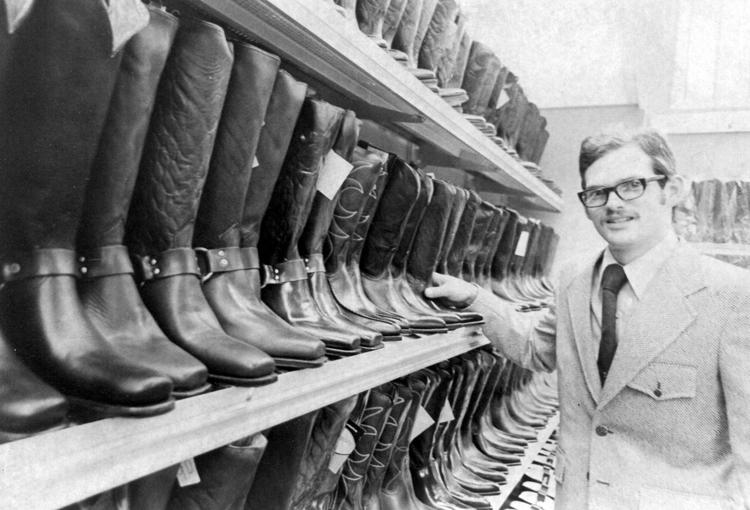 Old Sixth Street Market location, 521 N Bailey, NP, ca. 1940s (NPT file photo).jpg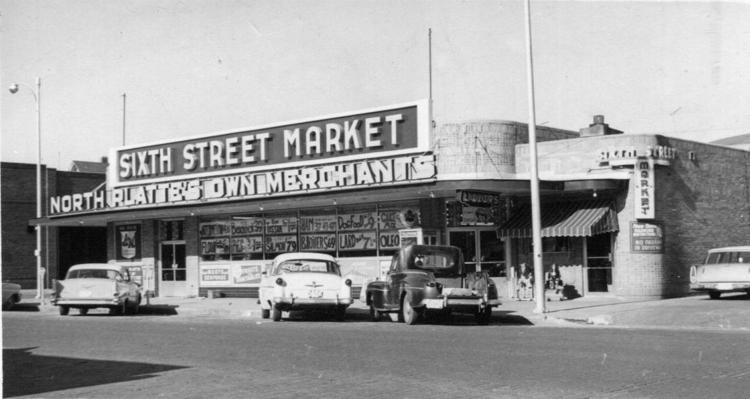 Original Dryden Drugs location, Tramp Building, N Dewey, NP, ca. 1960s (NPT file photo).jpg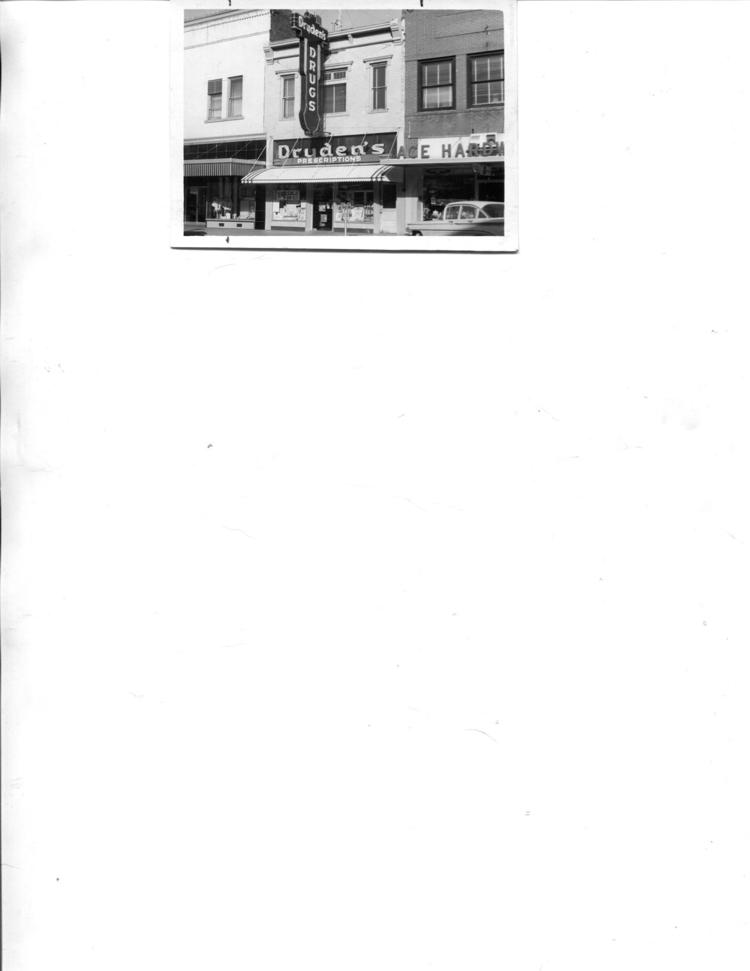 Safeway East location, 1510 E 4th, NP (NPT file photo).jpg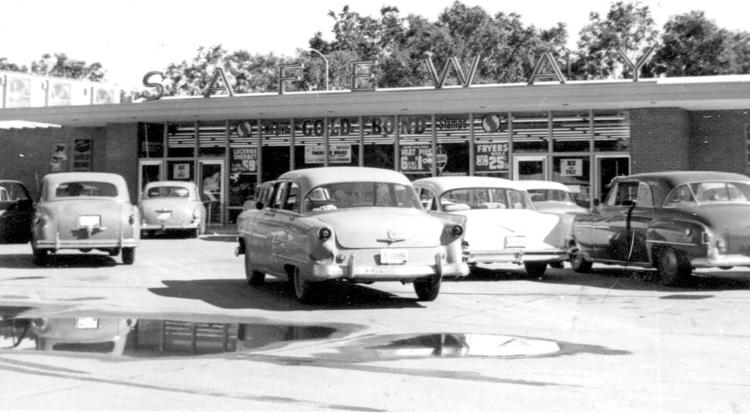 Safeway West location, 209 W 5th, NP (NPT file photo).jpg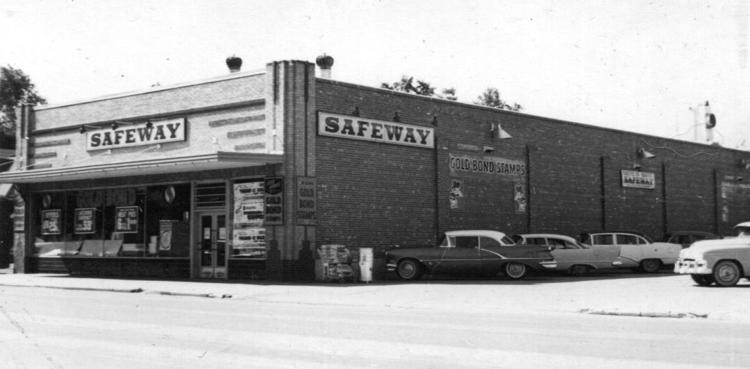 Sirloin Stockade, 901 S Dewey, NP, ca. 1970s (NPT file photo).jpg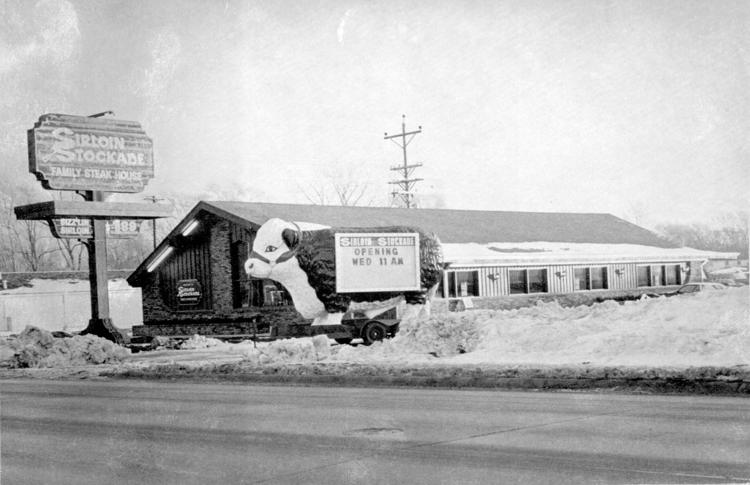 Sixth Street northside store, 823 N Jeffers, ca. 1960s (NPT file photo).jpg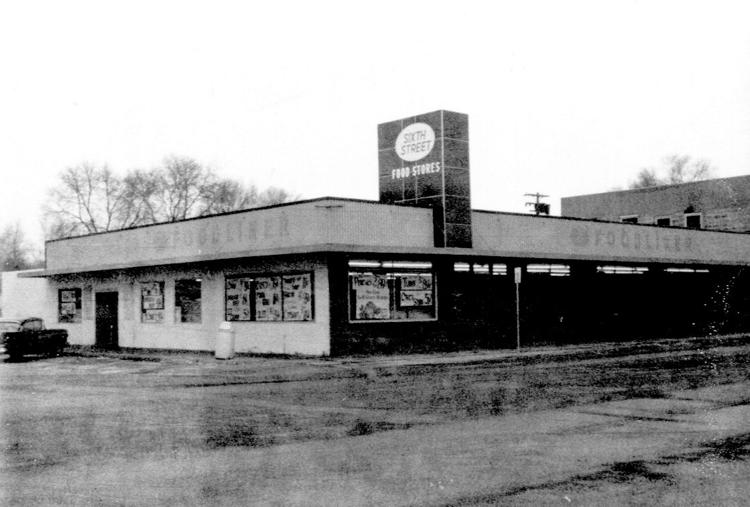 Sno White Drive In, 1210 N Jeffers, NP, ca. 1970s (NPT file photo).jpg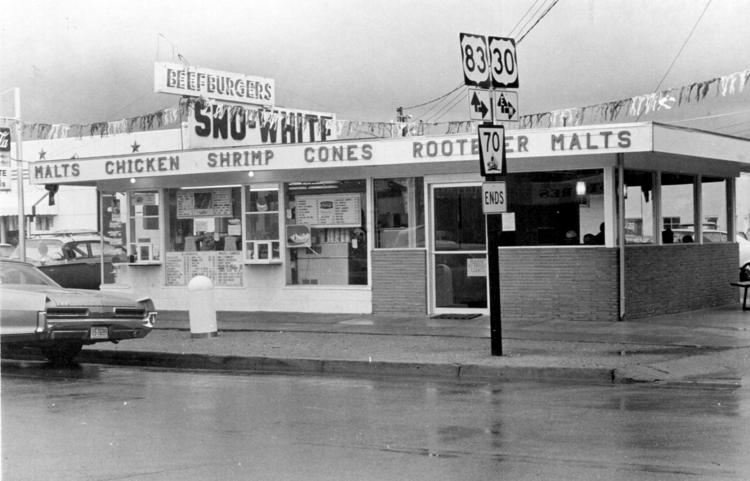 Sports Shoppe, The Mall, 12-24-1994 (Tamra Turnbull, NPT).jpg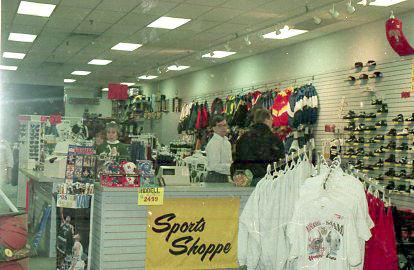 Stone's Drugs and The Famous, Dickey Building, 520-22 N Dewey, ca. 1940s (Heritage Images).JPG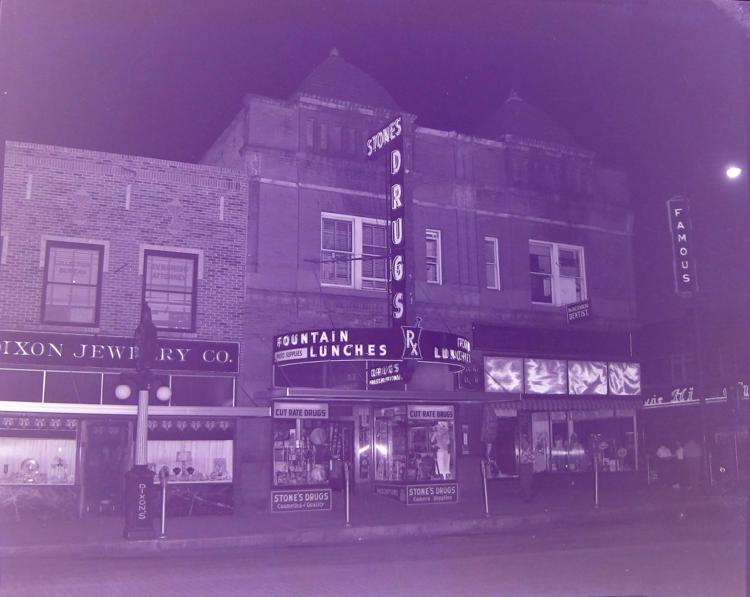 Swan's Furniture, 420 E 4th, 12-11-1995 (Tamra Turnbull, NPT).jpg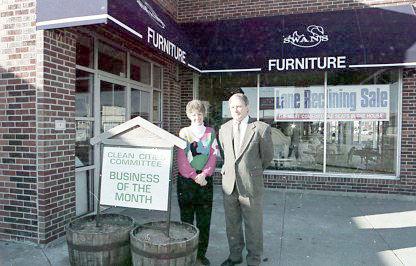 The Mall record store, image 1, 4-26-1994 (Mary Ann Koch, NPT).jpg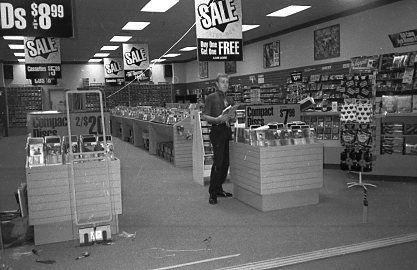 Towne House, 111 E 6th, ca. 1940s-1950s (Heritage Images).JPG