Before 2011, if you had chest pain and went to what was then Great Plains Regional Medical Center, they'd run non-invasive tests, like an electrocardiogram.
If you showed signs of a heart attack, you'd probably be given a medication that dissolves blood clots and then flown to a larger hospital. That medication, called a thrombolytic, can restore blood flow to the heart in most people. But "time is muscle," and if flow isn't completely restored, there can still be muscle loss.
Maybe you wouldn't even go to Great Plains for medical help, as was noted in a Sept. 1987 Telegraph article: "Although the hospital has equipment and qualified doctors to provide heart tests, heart patients often leave North Platte.
'There are a fair number who leave town because we don't have a cardiologist,' (hospital president Cindy) Bradley said."
The hospital had a cardiac rehabilitation lab for people after they have a heart attack, but little to do to prevent or treat one.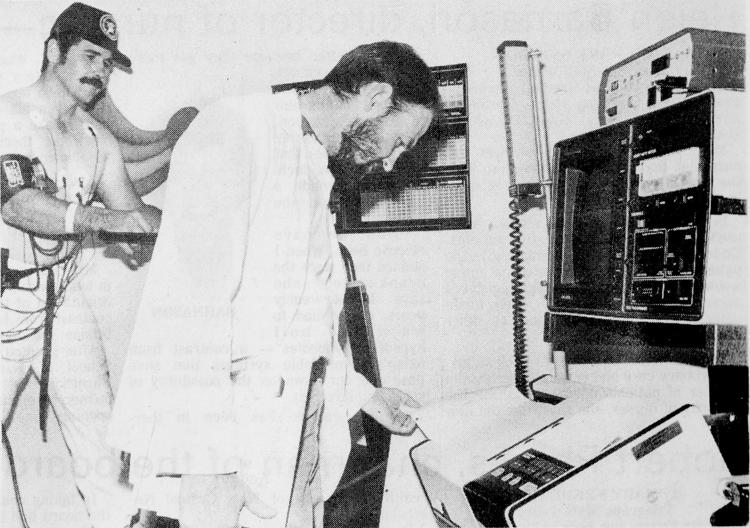 In a county with one of the highest death rates due to cardiovascular disease in the state, the hospital's board decided in 2004 that something needed to be done to establish cardiovascular care in Lincoln County.
It began with a diagnostic catheterization lab: A place where tests can be done to determine if intervention is needed.
Patients who didn't have an active heart attack would be given a general cardiology work-up, which generally included an electrocardiogram — measuring the electrical activity of the heartbeat — and maybe a diagnostic catheterization — passing a thin, flexible tube through the vessels in the heart to see how well the organ is functioning. Patients with a heart attack would be transferred to another hospital with treatment options.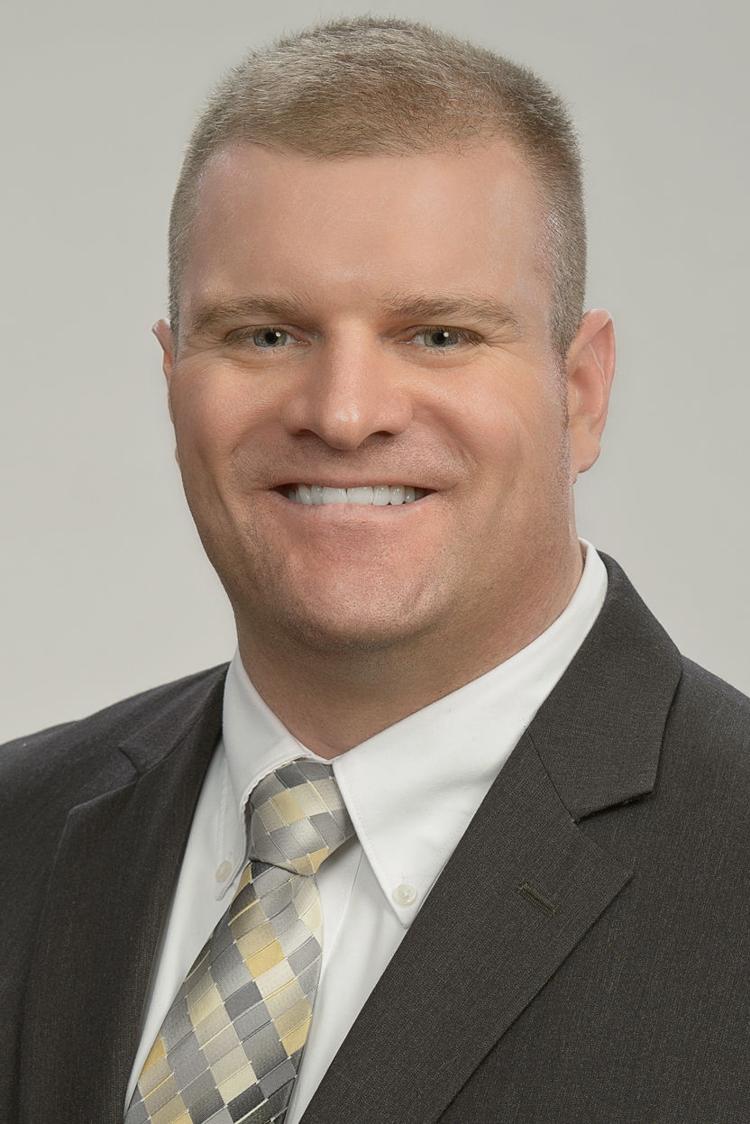 "As you can see, we had a lot of good diagnostic tools, but no intervention tools," said Ivan Mitchell, chief operating officer of Great Plains Health. "With time being muscle for your heart, it took a lot longer to do treatment."
Cardiology's roots run deep
Humans have realized the importance of the pulse and the heart since ancient times: An unknown Egyptian physician describes the heart as the center of a system of vessels and seems to identify arterial fibrillation, a condition where the heart fails to beat with enough force to pump blood and that can cause cardiac arrest, according to a 1995 paper by Dr. James Willerson and Rebecca Teaff.
In the fourth century B.C., the philosopher Aristotle thought that the heart was the seat of intelligence, whereas the brain merely existed to cool blood.
In the second century A.D., the prominent physician Galen cited the liver as the source of veins, and said the heart was simply an organ blood passed through.
It wasn't until 1628 that the heart came back into the spotlight as the organ responsible for circulation. At that time, English physician William Harvey published his key work, in which he proposed that the heart pumps blood around the body with a single system of arteries and veins. The book included experiments and evidence backing that up, though others in the field were slow to accept his idea.
It took until the 20th century for physicians to link chest pain and hardening of the arteries with heart attacks, according to Dr. Rachael Hajar in her 2017 article on the history of coronary artery disease.
Getting blood pumping in the Great Plains
In 2011, the GPH board decided to move toward an interventional program — they wanted to treat people right then and there if they came into the hospital with a heart attack.
They hired on a doctor, and added an interventional cath lab and clinic space. They added another doctor.
And then something happened.
"What was really interesting was that we started to see the mortality rate decrease when that happened," Mitchell said, "because if someone has an active heart attack, (the cardiology team) could do an intervention essentially right away."
The program couldn't seem to stop growing — a second cath lab had to be added in 2018, and more doctors were hired.
"Since 2016, we've had about 300% growth," Mitchell said. "We've really become a regional presence and referral center for our cardiology program."
The lab is "a really, extremely busy cath lab," with 11 procedures alone taking place on the day Mitchell was interviewed.
The interventions include implantable medical devices, like the implantable cardiovascular defibrillator — a battery-powered device that keeps track of heart rate — and pacemakers, which help the heart beat in a regular rhythm. Even after the patient leaves the hospital with an implantable device, they'll still receive support from what Mitchell calls "the Device Clinic."
"If you have a pacemaker in and your heart throws a rhythm that's concerning, it will actually alert our Device Clinic, which will then alert the physicians," he said. "Having that (clinic) here has been a great thing."
With all of the procedures available at GPH, some may be surprised to learn that the hospital doesn't have a cardiothoracic surgeon on site.
"The data out there suggest that the programs without cardiothoracic surgery in hospitals have just as good of outcomes as programs that do have cardiothoracic surgery," Mitchell said. "So what we've done is if someone comes in and their blockage is so severe that they need open heart surgery, we actually have a couple of tools that are used (until they can be transferred)."
One of those options is a balloon pump, which is a balloon attached to a catheter. The doctor inserts it into the artery inside your upper leg and guides it to the aorta, or main artery, where the balloon inflates when the heart relaxes and deflates when it contracts. This allows the heart to pump more blood to the body using less energy, according to Johns Hopkins Medicine.
The other option is a device called an Impella, a mini heart pump that goes in like the balloon pump and works by drawing blood out of the heart and pumping it into the aorta, according to the Federal Drug Administration's page on recently approved medical devices.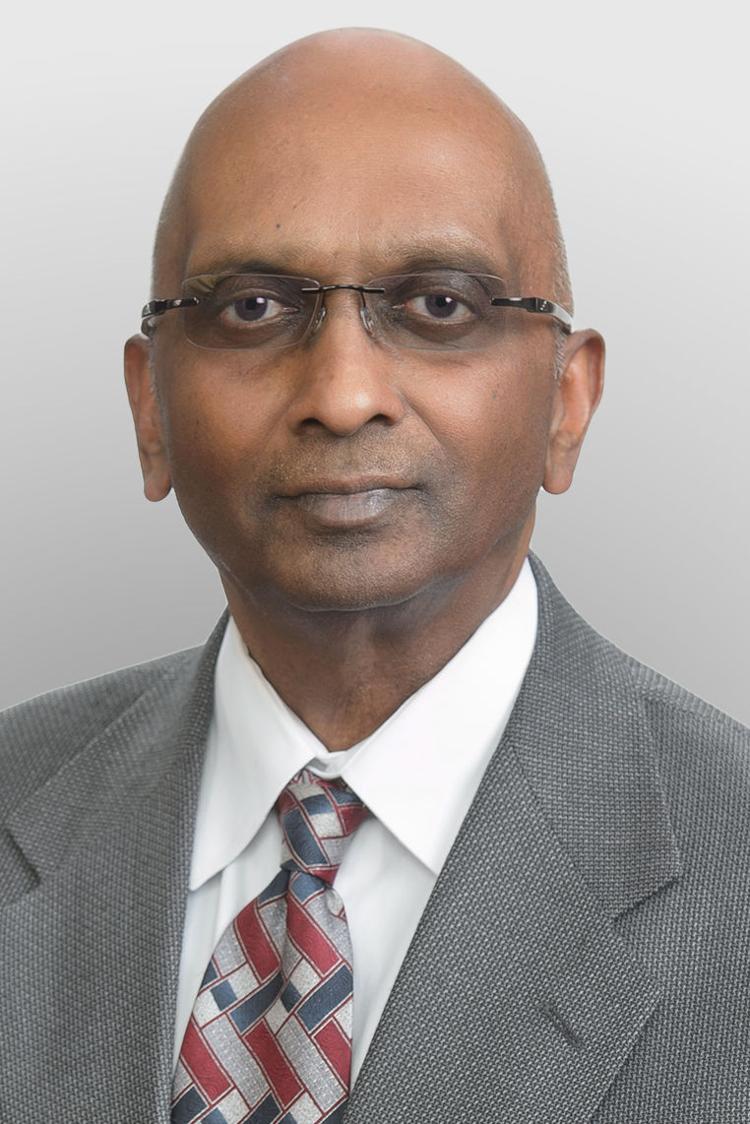 "(Acute interventions) really save lives, without any question," said Dr. Azariah Kirubakaran, an interventional cardiologist at GPH.
Evolution of treatments
Until 1961, heart attack patients who made it to a hospital were simply placed in beds located throughout the hospital, far away from nurses' stations, often with lethal results — the risk of dying in a hospital from myocardial infarction was around 30%, according to Drs. Elizabeth Nabel and Eugene Braunwald in a 2012 article.
Following that, cardiac care units where heart attack patients were closely monitored were implemented in general hospitals.
Balloon angioplasty and insertion of bare-metal stents were implemented soon after.
The first artery-to-artery anastomosis, known today as a cardiac bypass graft surgery, was performed in 1968 by Dr. George Green of Saint Luke's Hospital in New York. This surgery "has become the absolute gold standard" for bypasses, said Ludovic Melly and Gianluca Torregrossa in a 2018 article on the history of artery bypass grafting.
In 1988, it was found that aspirin further reduced deaths in patients who had suffered heart attacks when used in conjunction with a thrombolytic.
These leaps and bounds in treatment are so recent that Kirubakaran can recall what he calls "the dark ages" during the early days of his own career.
"I have personally seen people just die like flies, basically, back in the '80s, when they had heart attacks," Kirubakaran said. "Compared to that, it's a night and day difference. Even though I can't say that nobody dies of a heart attack — that's not true — the risk has been tremendously reduced with all the technologies we have, and it's getting better every year."
The future of GPH...
For as many patients who have sought treatment, GPH is also trying to make sure some patients don't get to that point.
"(Prevention) is a lot more attractive than trying to fix something once it's happened for a variety of reasons: One, it doesn't put patients at risk at the time of the expression of the disease," Kirubakaran said. "Secondly, it's a lot less expensive to do so. And now there are ways of prevention that can be applied to large populations and it can be helpful to do so."
The Heart Institute at GPH has started offering a discounted cardiac screening to help patients determine their risks.
"There are a lot of people who they've caught those heart issues early on because of (the screenings)," Mitchell said.
One of the components of that screening is calcium scoring, which measures the build-up of calcium in arteries. The greater the amount of calcified plaque, the higher the risk of heart disease.
But one of the most mundane things is also one of the best ways to catch heart problems early.
"The most basic thing is to get your physical: Check your bloodwork, check your blood pressure, all that good stuff," Mitchell said. "Ensuring that you're established with your primary care provider is also important" because they can track your health over time and identify any worrying trends.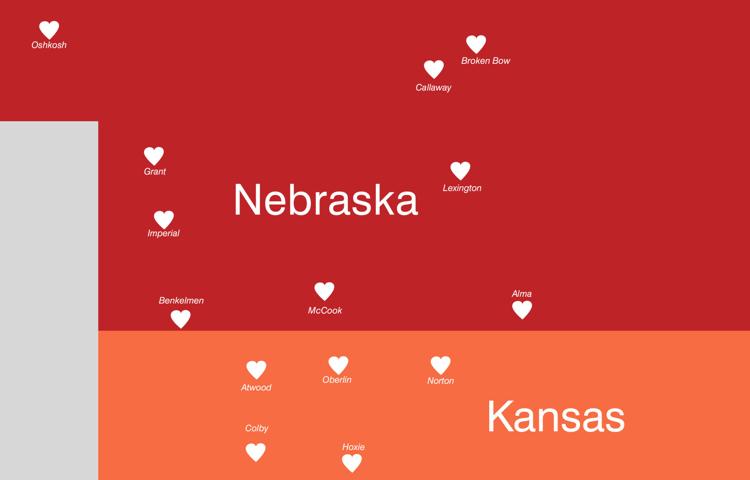 In spite of all of the treatment, diagnostic and preventative measures, Kirubakaran and Mitchell still feel that the program has more room to grow.
Kirubakaran hopes the program will be able to move toward doing more than just treating blockages with catheters.
"We can replace some other valves at least with catheter-based techniques, which are a lot less invasive. It can be tolerated even by people who are very, very frail. Even seven or eight years ago, that was something unimaginable, but now it's almost routine," Kirubakaran said.
Another thing that Kirubakaran hopes to see is cardiac MRI, which would allow them to see the heart in greater detail.
"Studies show that the MRI is probably a lot more acurate of a stress test than any other test we can run." he said.
Mitchell also spoke on the possibility of eventually bringing an electrophysiologist to GPH, someone who would deal with electrical impulses in the heart and would be able to burn or scar heart tissue causing irregular heartbeats, a procedure known as an ablation. Much like in a house, one person can't necessarily fix everything.
"Your interventional cardiologist is like a plumber — they're making sure the pipes are working and that the blood is pumping through your system," Mitchell said. "An electrophysiologist is considered the electrician, and they're making sure the rhythm is proper."
...and cardiology
Technological advances are changing the ways cardiovascular disease is approached.
Kirubakaran described a medication being developed that would lower bad cholesterol by 40% to 45% with a single shot once a year.
"A lot of people are already looking at it in terms of preventing large populations of people (from further developing heart disease)," Kirubakaran said. "It turns out that the longer your blood vessels are exposed to bad cholesterol, the higher the liklihood of" developing a blockage. Being able to reduce the amount of bad cholesterol would therefore reduce the risk.
The Human Genome Project, where researchers sequenced and mapped all of the genes in Homo sapiens, was completed in 2003 and gave more insight into genetic components of diseases. Kirubakaran discussed the implications this research has in treatment of cardiovascular disorders.
"Now there are a lot of things we know about — atrial fibrillation, congestive heart failure, coronary artery disease, cardiomyopathy — these all have some genetic background to them. How much genetics has a role to play and how much environment has a role to play, those are variable depending on an individual patient," Kirubakaran said. "But now we are having more and more success figuring out how much genetics is playing a role," which can lead to better therapies that target the genes causing the diseases.
Kirubakaran is looking to a future without heart attacks.
"Once there's a heart attack, it's a messy thing. There's no easy, clear-cut solution," Kirubakaran said. "So if my patients never get to that point, I'll be really happy."
Be the first to know
Get local news delivered to your inbox!