» LeClaire, Iowa: Buffalo Bill was born on Feb. 26, 1846, near this Mississippi River town northeast of the Iowa-Illinois "Quad Cities." Its Buffalo Bill Museum (buffalobillmuseumleclaire.com), tells about Cody's early life.
The log cabin where Cody was born is long gone. An 1849-53 boyhood home was bought and moved to Cody, Wyoming, by the Chicago, Burlington & Quincy Railroad in 1933. It sits in a garden at the Buffalo Bill Center of the West.
The nearby Buffalo Bill Cody Homestead (scottcountyiowa.gov/conservation/buffalo-bill-cody-homestead), preserves a limestone farmhouse built in 1847 by Cody's father, Isaac.
» Leavenworth, Kansas: Cody was 8 when he and his family moved to a log cabin north of Fort Leavenworth on June 10, 1854. Kansas' oldest city has a park named for Cody and typically celebrates Buffalo Bill Days in late August.
» Rochester, New York: While touring with acting troupes in the winters and scouting back west in the summers, Cody rented a home from 1873 to 1877 for his wife, Louisa, and their first three children.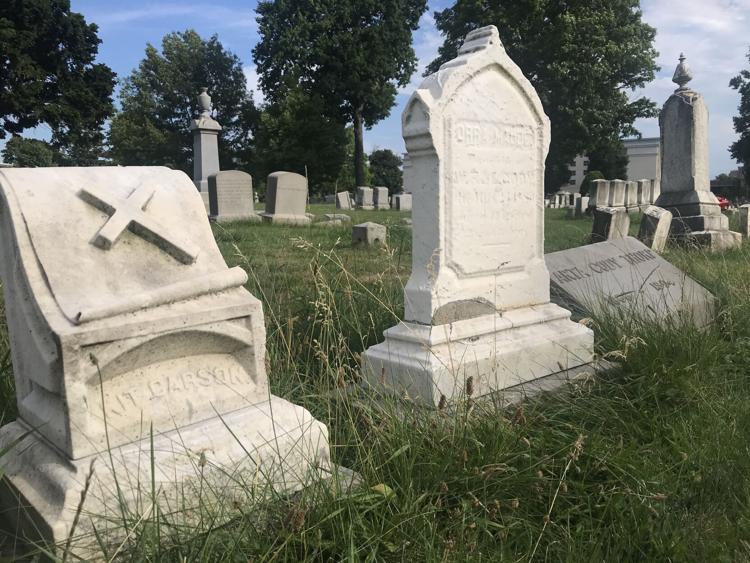 All three are buried in Mount Hope Cemetery: Kit (1870-76), Orra (1872-83) and Arta (Boal Thorp) (1866-1904). Also there are the ashes of Cody's foster son Johnny Baker (1869-1931), a North Platte native and Wild West Show veteran.