Helping children find interesting books and watching the excitement on their faces during Story Time bring lasting memories to Mitzi Mueller, retiring children's librarian at the North Platte Public Library.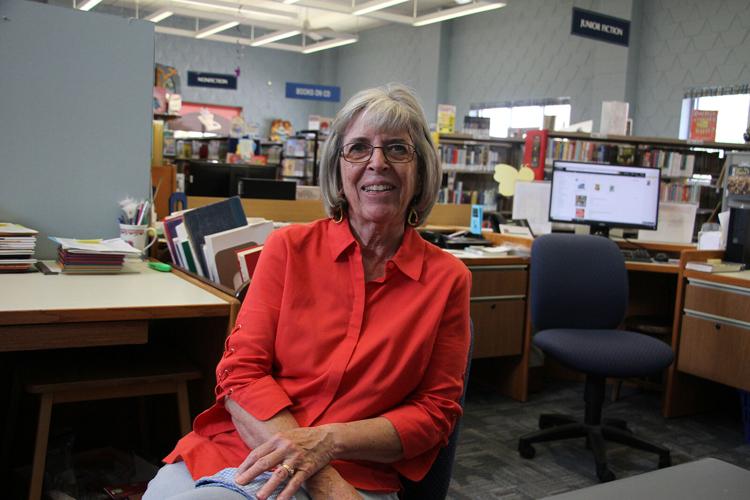 Mueller started as a part-time assistant librarian in the children's library in about 1982. For about 36 of those 38 years, she has served the children of the North Platte area, introducing them to the joy of reading.
"I heard about (the position) because I was bringing my son in for Story Time," Mueller said. "I asked one day, where's that other lady and they said, well, she took a teaching position. Why don't you apply for the job?"
She didn't apply then, but when she came back the next week, they asked if she had applied.
"I said no," Mueller said. "Then I did apply, and I'm so glad I did, because I've just loved working as a children's librarian."
Her education was in home economics, but Mueller had taken extra hours in child development and felt that qualified her for the job.
"I wanted to do something full time, so I went back and did my media endorsement," Mueller said. "The media endorsement program qualified you to be a librarian and it was through taking classes at Kearney."
She took the classes in the summer or in the evenings.
"I've always enjoyed kids and I've always loved books, so with this job I was doing both," Mueller said. "It was such a variety of things I could do. Sometimes it was quiet and you're doing planning, and sometimes it was more involved when you're working with the kids."
Mueller started a program in which the library gave a little gift to newborns.
"Then there was our Wee Read. I started that for kids younger than 3 and we did a story time for them," Mueller said. "Then Story Time, for 3- to 5-year-olds, I just kept that as it was and it hasn't really changed much all these years."
She said she kept the same format for the Summer Reading Program that has continued for nearly 40 years now.
Memories will stay with her.
"It's funny how you remember things, but one time there was this kid sitting right in front of me and I was doing stories about a kid getting a haircut and going to a barber shop," Mueller said. "First of all, I asked the kids if any of them went to the barber shop and they said, 'No.' Then I said, 'Does your mom cut your hair?' and they said, 'No.' So I said, 'Then where do you get your hair cut>' and they all said, 'Walmart.'"
Mueller laughed and then began reading the story about a haircut.
"This kid sitting right in front of me said, 'You kind of need a haircut too,'" Mueller said with a laugh. "And I did — my bangs were getting really long. I remember that kid's name. He's an adult now."
She said a lot has changed over the years.
"What it is now is grandmothers bringing their grandkids," Mueller said. "Grandmothers that brought their kids, now they're bringing their grandkids.
"Because so many moms work now, it's changed a lot since I started."
Day care businesses used to bring their kids to the library often.
"Now the day cares, all the kids have to be in a certain car seat buckled in and all the safety issues, so some of the day cares that used to come don't bring their kids anymore," Mueller said.
Another change has affected Story Time, which is a weekly event.
"The fact that kindergartners go to school all day has changed Story Time," Mueller said. "When kindergartners went half day, a lot of them then would come to Story Time the other part of the day."
Story Time was promoted as the first time kids could be away from their parents.
"We encouraged the parents not to stay," Mueller said. "We wanted them to leave the kids for just a half hour."
Parents would sit in another part of the building and wait.
"It was a chance for the kids to be away from their parents and follow someone else's rules for a short time," Mueller said. "Now, parents brings their kids and they sit down and stay. So it's become more of a family story time, which is fun."
Mueller's last day is Monday. After that, she said, she is going to enjoy doing the things she likes without being rushed.
"I'm sure we'll do a little bit of traveling," Mueller said. She is married to Wayne and they have a son, Rob.
Mueller said she will miss being at the library.
"I'll miss the people — and the books, really, because when people come in looking for something," Mueller said, "I feel myself get kind of excited to help them find what they're looking for."
Be the first to know
Get local news delivered to your inbox!