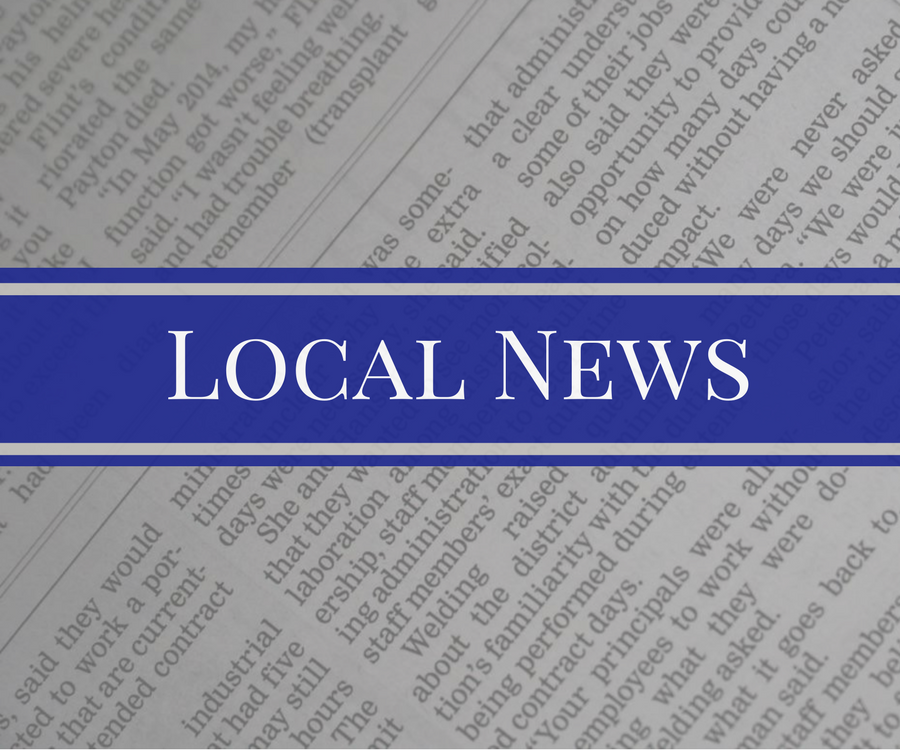 A trio including past, present and would-be North Platte City Council members expressed thanks Tuesday night for a plan to seek federal funds to upgrade part of West Ninth Street.
The council voted 8-0 to apply for $400,000 in Community Development Block Grant funds to rebuild and improve drainage along the north-side arterial street from Sherman to Buffalo Bill avenues.
The estimated $1.2 million project has languished for many years on the city's one- and six-year road plan, yielding periodic complaints from residents north of the Union Pacific Railroad tracks.
The $400,000 represents the maximum CDBG amount North Platte could receive based on that estimate, said Planning Administrator Judy Clark. City funds would cover the other two-thirds.
Clark said the city also will exercise its option to seek an extra $25,000 for project administrative fees from the Nebraska Department of Economic Development, which oversees Nebraska's share of CDBG funds.
Councilman Ed Rieker, one of the north-side Ward 4's two representatives, thanked City Administrator Matthew Kibbon and City Engineer Brent Burklund "for going to bat on this."
Mark Woods, a candidate for the ward's other seat in the Nov. 3 election, agreed.
"I'm excited there's something going on now and we're making progress," he said. "The street really needs it. It's dangerous."
Former Councilwoman Rita Hernandez, who represented the ward from 2002 to 2006, called fresh attention to the deep drainage ditches along that part of West Ninth.
Hernandez, Rieker and Woods all live on or near the stretch that would be improved.
She said she recently had to help rescue a neighbor from the ditch who fell in with her wheelchair while she was walking her dog.
"We'd appreciate it if you'd vote for this," she said. "It's been 30 years we've been waiting for it."
Also Tuesday, the council agreed to the North Platte Airport Authority's annual request to have its proposed $1.11 million in 2020-21 property tax needs folded into the city's to-be-determined tax request for next year.
Though the airport board operates separately from the city, state law requires the authority's general-fund tax rate to fit under the state lid of 50 cents per $100 of taxable value. Taxes to repay bonds aren't covered by the lid.
Tax requests for the North Platte Regional Airport historically have bounced up and down. Airport officials have said they're largely driven by projects approved by the federal Airport Improvement Program, which covers most of their costs.
Next year's Airport Authority tax request would fall by 4.1% from the nearly $1.16 million it's receiving for the fiscal year ending Sept. 30. The board will hold its annual budget hearing Aug. 24 at Lee Bird Field.
The airport's tax request for general-fund expenses, such as wages and salaries, would rise by about $20,000. But taxes to repay bonds — which the airport uses to fund its AIP local matches — would drop by nearly $68,000.
Rieker asked Airport Manager Samuel Seafeldt why he slightly raised general-fund spending slightly when many budgets for city departments likely will fall in 2020-21.
Seafeldt and Airport Authority Board Chairman Mike Jacobson said the budget reflects their best guesses on overtime and other expenses to keep runways open during winter storms.
"We did attempt to go down in as many (budget) categories as we could," Seafeldt said.
In other business, the council:
» Adopted an ordinance renewing NorthWestern Energy's nonexclusive natural gas franchise for up to 25 years.
Council members, who gave the ordinance first-round approval July 21, waived a third and final vote on the measure.
» Approved the sale of alcohol on East Fifth Street from Dewey to Chestnut streets during the Aug. 22 Music on the Bricks. Council members also granted The Espresso Shop a special designated liquor license for the event.
» Reappointed Don Weber for a third and last three-year Planning Commission term as part of the evening's "consent agenda."