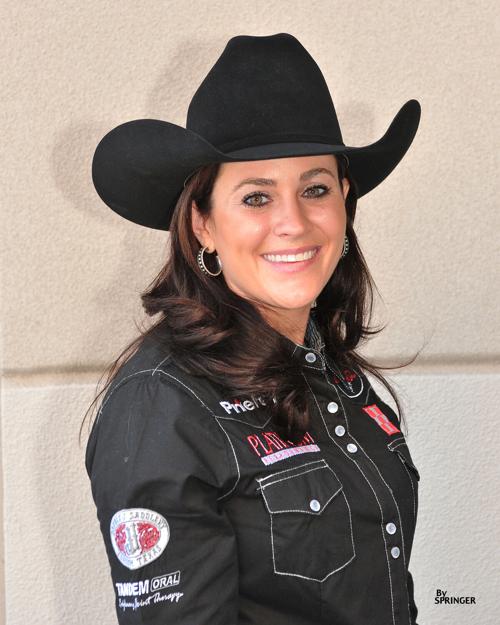 The number ones in the pro rodeo world will be in North Platte this weekend.
Out of eight cowboys and one cowgirl who are leading their events in the PRCA world standings, seven cowboys and the cowgirl will all be competing at the Buffalo Bill Rodeo.
Tim O'Connell, Zwingle, Iowa (bareback riding); Matt Reeves, Cross Plains, Texas (steer wrestling); Luke Brown, Morgan Mill, Texas (team roping, heading); Wyatt Casper, Pampa, Texas (saddle bronc riding); Shad Mayfield, Clovis, New Mexico (tie-down roping); Brittany Pozzi Tonozzi, Victoria, Texas (barrel racing), Sage Kimzey, Salado, Texas (bull riding) and Tuf Cooper, Decatur, Texas (all around), are all ranked number one in their respective events, and have all entered the Buffalo Bill Rodeo.
This year's entry list has 667 cowboys and cowgirls listed, more than average, said Jack Morris, chairman of the rodeo. The COVID-19 pandemic is the reason for a higher than usual number of entries, he said. More than 350 PRCA rodeos have been canceled, causing contestants to compete at the rodeos that haven't been canceled.
Eight of the nine 2019 PRCA world champions will also compete in North Platte. They include Ty Erickson, Helena, Montana (steer wrestling); Wesley Thorp, Stephenville, Texas (team roping, heeler); Zeke Thurston, Big Valley, Alberta, Canada (saddle bronc riding); Haven Meged, Miles City, Montana (tie-down roping); Hailey Kinsel, Cotulla, Texas (barrel racing); and Kimzey, who is a six-time world champion bull rider and leads the bull riding this year as well.
The rodeo will take place August 5-8 at 8 pm each night. To allow for social distancing, all tickets are general admission. They are $15 each and can be purchased at the NebraskaLandDays office, online at nebrasklanddays.com, and at the gate. For more information, visit the website or call the office at 308-532-7939.
Slack, the extra competition that doesn't fit into the evening performances, will be at 8 am on Wednesday and Thursday. It is free to the public and will include barrel racing, steer wrestling, tie-down roping, team roping and breakaway roping. Breakaway is a new event this year.
Be the first to know
Get local news delivered to your inbox!