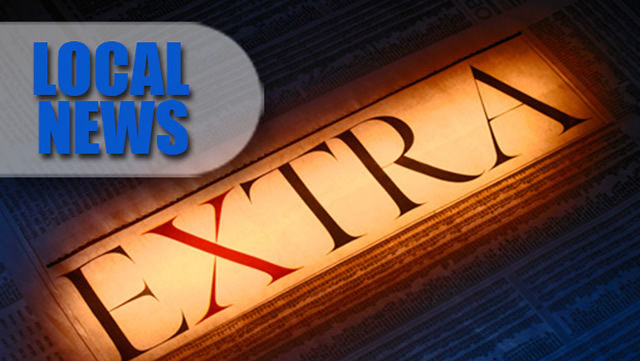 Aside from website glitch, election night not an overwhelming affair
The lines were long at several polling places on Tuesday.
That, however, did not translate into larger turnout than normal, said Becky Rossell, Lincoln County clerk and election commissioner. She said the turnout was about 66.5 percent.
"In 2008, turnout was 67.5 percent," Rossell said. "So it surprised me we didn't go higher."
In Lincoln County, 16,101 people voted, which included 4,034 early voting ballots.
"We had 4,129 early voting ballots in 2012," Rossell said. "Up to this year, it was a trend that early voting was growing by 1,000 a year. So I anticipated it would grow by the same amount this year, but it didn't."
Although Rossell said most everything went according to plan, there was an early problem with election results on the county's website.
"The early voting ballots were counted between 10 a.m. and 8 p.m.," Rossell said. "We plugged the numbers into the program for release at 8 p.m., but a glitch on the website needed to be repaired."
The problem was resolved, but when the site was updated, the numbers flowed onto the website earlier than they were supposed to.
"As soon as we knew they were up there, we pulled them off," Rossell said.
A new ballot-counting machine made counting ballots faster and easier, but the process was still lengthy.
"The new machine ran really well," Rossell said. "It's much faster than the old machine, but people asked why it still took so long."
Although the polls close at 8 p.m., Rossell said, if there are people in line waiting to vote, poll workers still have to process them.
"Then they have to tear everything down," Rossell said. "It's not just one person's responsibility. Every stays, everybody signs off, and then the messengers bring the ballots in."
She said it takes an hour to drive from the Wallace polling site to the county offices.
"Once they get here, it takes time," Rossell said. "The ballots come in, I have a prep room and there were 10 people down there last night, and they go through every ballot and make sure there's two sets of initials."
Rossell said the workers then pull out the ballots that need further checking and those ballots go into a provisional box. Those ballots are then scrutinized to make sure everything is in order before they are counted.
"It was 9:15 to 9:30 p.m. before we really got into the counting phase," Rossell said. "It's a new machine for us. The guy from ESS [Election Systems & Software] was fantastic. We were glad that we had the site support."