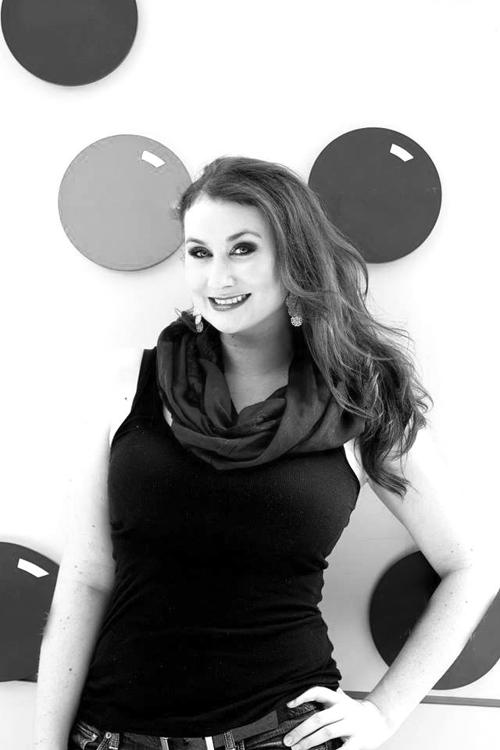 The television show "How to Get Away With Murder" and the movie "The Breakfast Club" have little in common, but Amanda K. Morgan has seen reviewers compare her new young adult novel to both.
The former Ogallalan's book, "Secrets, Lies, and Scandals," can be found on the shelves of Barnes and Noble, Books-A-Million and other bookstores.
Morgan is the daughter of Ogallala volleyball coach Steve Morgan. Now 31 and living in Nashville, Tennessee, she plans to return to her hometown for book signings from 4 to 7 p.m. Monday Mountain time at Open Range and from 5 to 8 p.m. on Wednesday at Wal-Mart.
Morgan described her novel as a suspense thriller. While readers know right away who murdered the main characters' teacher, they read to see the backstabbing and plot that ensues, she said.
As a teen, Morgan read authors like Stephen King and other adult writers, only getting into young adult fiction in recent years. But falling in love with the works of J.K. Rowling and Suzanne Young isn't a step down, she said.
"You have TV series like 'Friday Night Lights,'" she said. "Everyone has that in common. Everyone grows up."
She said "The Catcher in the Rye" is technically young adult fiction "and that's such a powerful book."
Having wanted to be an author her entire life, Morgan has a contract with Simon and Schuster Inc. to publish three more books, all standalone novels, not a series.
"I decided I didn't want to self-publish," she said, adding that she respects authors who do.
She got an agent at age 22 and published her first book at 28. Getting to that point required researching the market, agents and editors. She learned how to balance taking guidance versus being told to redo her entire work.
She also attributes her success to timing and luck — an editor may love your topic, but the marketing team will promise that it won't sell, she said. Trends are often influenced by who has most weight in the industry, one in which she described herself as "the new kid."
"Everything has to align right at the right time," she said.
Morgan said she's lucky to have a great relationship with her editor. Anyone can become a published author, but it takes work and dedication, she said. A prospective author has to be as immersed in reading as they are in writing and should prepare for "a lot of rejection," she said.
Typically, Morgan spends an hour a night writing after her full-time job as an executive assistant for a health care company, where she also writes. She heavily outlines her stories, helping both her editors and her own writing process.
For now, the workload doesn't seem to faze her.
"I love my balance," she said.
Be the first to know
Get local news delivered to your inbox!