This week is a kind of Hell Week, figuratively and literally.
Our demons are coming out. The campaign signs dotting the streets in our neighborhoods are strewn in with gravestones and mock murder scenes and skeletons that this year feel a little more personal, having had death hang like a cloud over this year.
We've all spent months slogging through a presidential election campaign and a global pandemic, and this Saturday feels like an emotionally climactic night, a morbid moment punctuating a year of death and suspense. Halloween, a daylight saving time change and a full moon all align on a singular night.
While trick-or-treating and Halloween parties are curtailed this year due to physical distancing and concerns of spreading coronavirus, scholars say that acknowledging, if not fully celebrating, a night devoted to the demented is a useful escape valve. It's a way to purge the year's emotions before we declare our political intentions on November 3.
Allowing for a little intentional chaos in our spirit might be a good thing. As the German philosopher Friedrich Nietzsche wrote, "One must have chaos in oneself to give birth to a dancing star."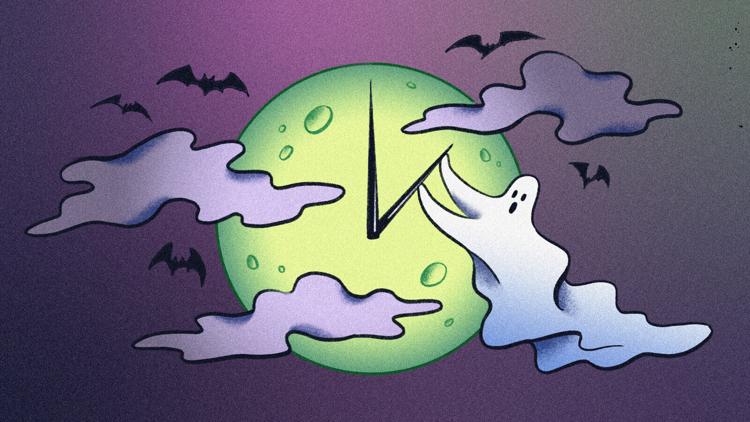 Halloween night is also a full moon
The narrative tension is tight, and that all this would converge on the night of a full moon only makes this spookier.
Keep scrolling for a guide to full moon nicknames at the end of this story
"It's a fraught moment for so many reasons. Even for those who don't believe in the supernatural, we act as if we do. The metaphysical energy of this moment is huge," said Regina Hansen, a master lecturer in rhetoric at Boston University and co-author of "Supernatural, Humanity, and the Soul: On the Highway to Hell and Back."
Halloween is an opportunity to essentially be a stranger in a strange land. For a night you can inhabit a new self. That might mean the wish fulfillment of a child's dream to be an astronaut. You can inhabit a character who is braver, stronger or more criminal than you are.
"It's all heightened, it's all elevated. There's a sense of freedom that's almost magical," she said. "Children control the night. They walk up to strangers' houses and ask for, no, demand candy."
Or it could be a way to express a message of political satire in going out as an undead version of a political figure you might like to banish.
That could mean donning a bloodied suit and tie and parting your hair as a zombie politician (it's been done). Taboo thoughts are sanctioned, if only for an evening.
This Halloween's full moon is also a blue moon. While the moon won't actually look blue, a blue moon refers to the second of two full moons occurring in the same month, which happens once every 2.5 to three years, or "once in a blue moon."
A full moon appears on Halloween roughly every 19 years, so of course tack it up to 2020 for one more rare feat. Take note when the full moon rises on Saturday as it won't happen again on Halloween in many time zones until 2039, 2058, 2077 and 2096.
Though full moons have long been tied to our fascination with madness and werewolves -- the word "lunatic" derives from "lunar" -- there isn't strong scientific evidence that more crime occurs when the pale orb hangs fullest over our heads.
Data is stacking up, however, that daylight saving time can unleash a little chaos. We have our lives calibrated and meted out to the letter, and then we shift our clocks to mess with order.
The American Academy of Sleep Medicine in August published a position statement arguing that daylight saving time be abolished, blaming the biannual time shift for problems harming cardiovascular health and mental health, as well as leading to medication errors and traffic accidents.
Eight states have officially passed legislation that would end our ritual of turning the clocks back, and another 32 have bills pending.
There are ways to get ahead and prevent yourself from making mistakes due to a shift in circadian rhythm.
"You already know it's coming," said AASM President Dr. Kannan Ramar, a sleep medicine specialist at the Mayo Clinic, in an earlier CNN interview. "A few days to a week prior to that, slowly shifting your schedule to that time frame is going to be helpful."
A physically distanced Halloween
Though Halloween is a night to shake off your inhibitions, it's still vital to find ways to do that safely during the pandemic.
"Really try not to get together indoors with people not in your household. Instead, focus on getting people outdoors," said CNN Medical Analyst Dr. Leana S. Wen, who is an emergency physician and a visiting professor at George Washington University Milken Institute School of Public Health. "There are lots of creative ways to celebrate Halloween outdoors, and it's much, much safer."
New coronavirus cases are surging at a rate of nearly 70,000 new US cases each day. The seven-day average of new cases is at its highest level since the pandemic began, according to data from Johns Hopkins.
Whether you have big plans for this weekend or not, there is value in taking a moment to acknowledge this moment, reflecting on our deep universal urge to confront our fear of death, and then, to live on in spite of it.
A solitary celebration of the macabre during a pandemic might mean curling up with a Stephen King novel or a favorite horror film, Hansen, the literary scholar at Boston University, explained.
Or it could be one of her Halloween favorites, Ray Bradbury's novel "The Halloween Tree," which tells of trick-or-treating children learning about origins of the holiday. The story waxes about children "just letting the sheer exhilaration of being alive and out on this night pull their lungs and shape their throats into a yell ... and a yell ... and a yeeeellll!"
Just before a presidential election, it could be hocus-pocus to draw a line between Halloween, a full moon and a time change all happening simultaneously. But then again, maybe there's something there.
"The fact that we look for serendipity says a lot about us as human beings," Hansen said. "It could mean there's a purpose to our suffering, or at least a structure."
---
A guide to full moon nicknames
January: Wolf Moon
The names for full moons, especially the most common ones adopted by the Old Farmer's Almanac, generally come from a combination of Native American and Colonial American terminology that have been passed down through generations.
According to the Old Farmer's Almanac, January's full moon was named the Wolf Moon because wolves tend to howl more during this time period. 
Other names: Moon After Yule, Old Moon, Ice Moon, and Snow Moon.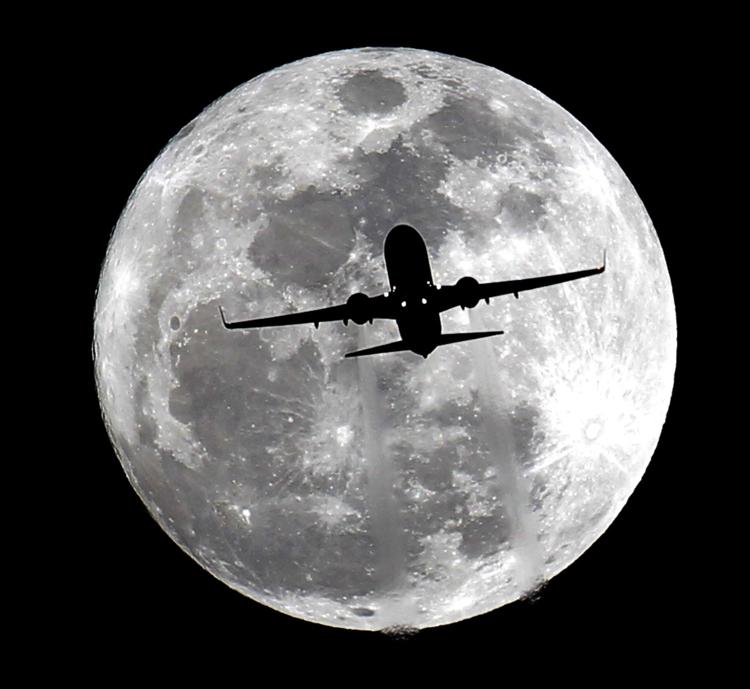 February: Snow Moon
February is generally the snowiest month of the year in North America, so its full moon was appropriately nicknamed the Snow Moon, according to the Old Farmer's Almanac.
Other names: Hunger Moon, Storm Moon and Chaste Moon.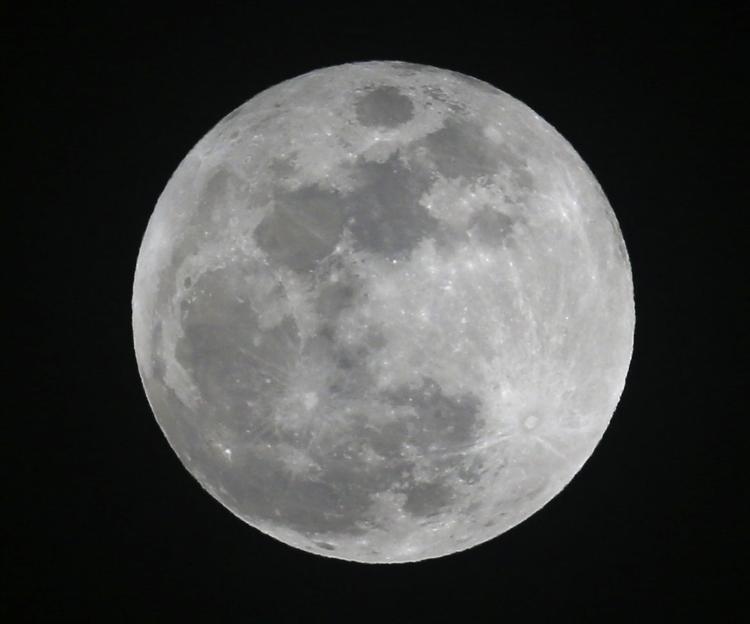 March: Worm Moon
March marks the end of winter, which is the first time earthworms start coming out of the ground. The Worm Moon in March is usually the last full moon before the spring equinox.
Other names: Crow Moon, Crust Moon, Sap Moon, Sugar Moon, and Chaste Moon.
According to TimeandDate.com, the Old English or Anglo-Saxon name is the Lenten Moon.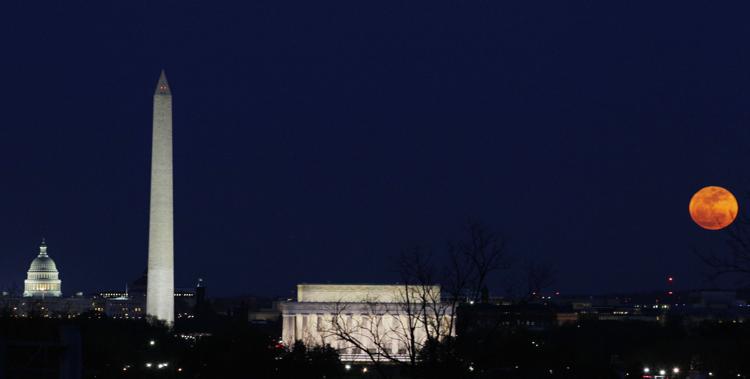 April: Pink Moon
April's Pink Moon doesn't actually appear pink in the sky. It's named instead after the pink flowers – Wild Ground Phlox or Moss Phlox– that start showing up in early spring, according to TimeandDate.com.
April's full moon is also called the Paschal Full Moon in the Christian calendar. The Paschal Full Moon is the first full moon after the Vernal Equinox and is used to determine the date for Easter.
Other names: Sprouting Grass Moon, Fish Moon, Hare Moon, and Egg Moon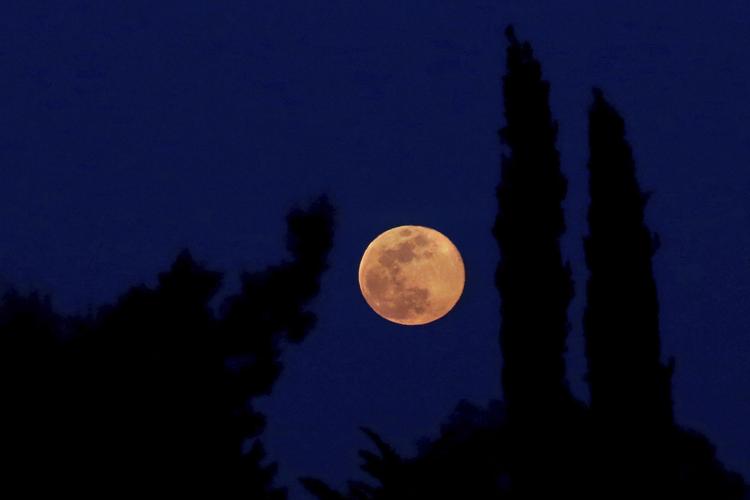 May: Flower Moon
May's full moon is simply named the Flower Moon due to the flowers that bloom during the month.
Other names: Corn Planting Moon and Milk Moon.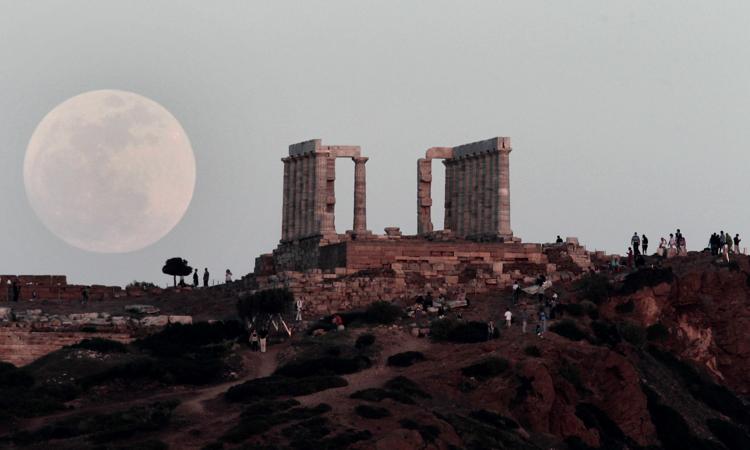 June: Strawberry Moon
Other names: Honey Moon, Mead Moon, Full Rose Moon, Oak Moon, Cold Moon or Long Night Moon, according to EarthSky.org.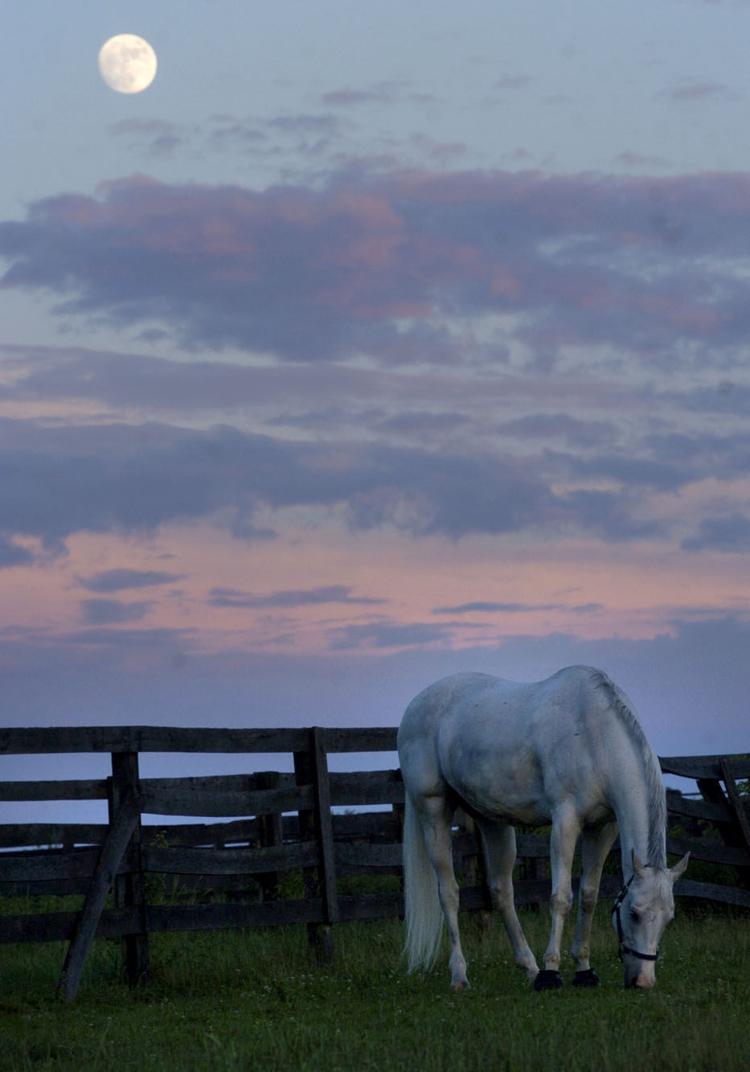 July: Buck Moon
Antlers generally start showing up on male deer during July, giving the month's full moon the name Buck Moon.
Other names: Thunder Moon, Wort Moon, and Hay Moon.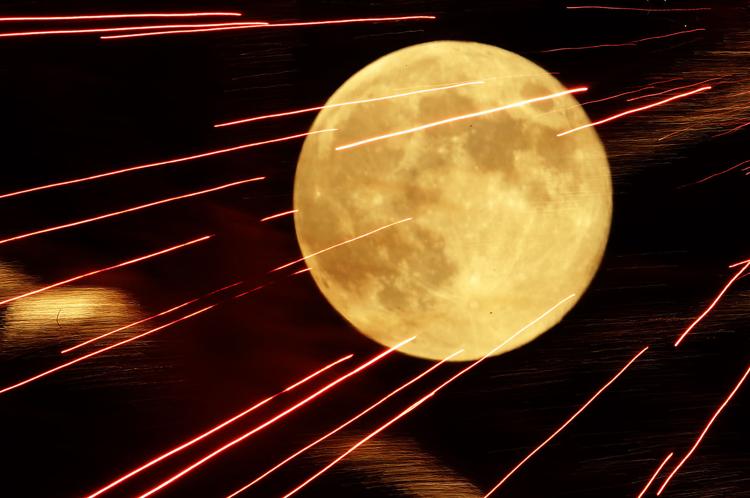 August: Sturgeon Moon
Many Native American tribes would fish for sturgeon during August, thus giving the month's full moon the name Sturgeon Moon. 
The fish were once found in much of the U.S. and Canada, but the population has been significantly depleted due to overfishing. 
Other names: Grain Moon, Green Corn Moon, Fruit Moon, and Barley Moon.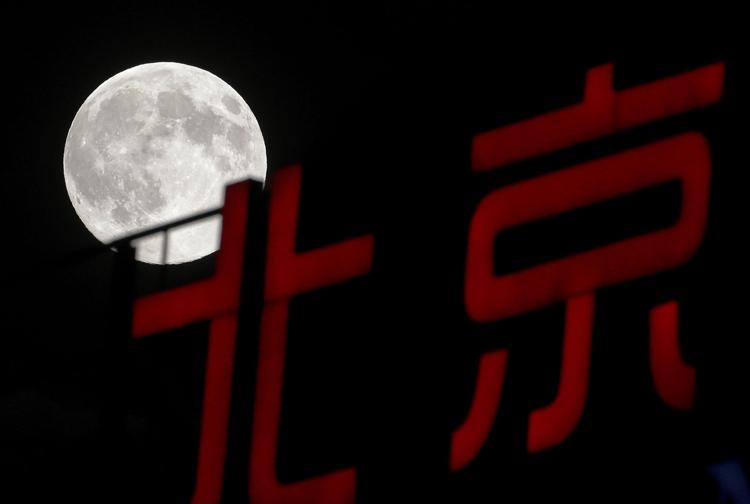 September: Harvest Moon/Corn Moon
The September full moon is usually the Harvest Moon, which is the full moon closest to the autumnal equinox. However, that sometimes happens in early October instead.
The name Corn Moon is used nearly as often.
Other names: Barley Moon.
October: Hunter's Moon
As previously mentioned, October's full moon is sometimes referred to as the Harvest Moon if it's the closest full moon to the autumnal equinox. However, it's more commonly referred to as the Hunter's Moon. This is because October was when people in the Northern Hemisphere would begin preparing for winter by hunting, slaughtering and preserving meat.
Other names: Blood Moon, Sanguine Moon, Travel Moon and Dying Grass Moon.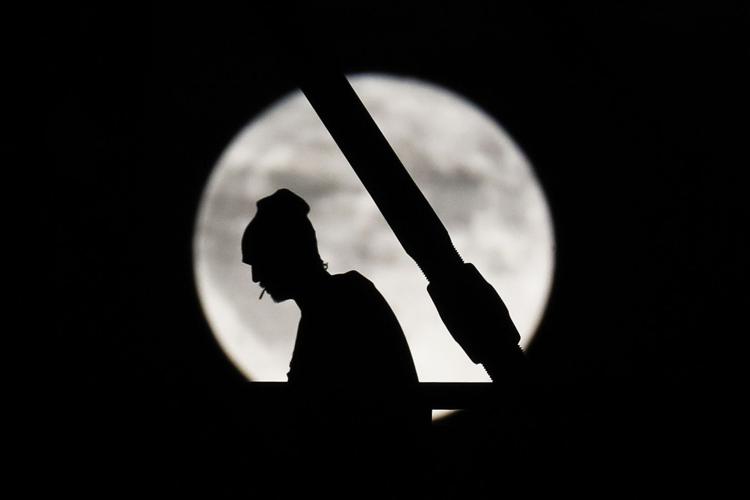 November: Beaver Moon
Colonists and Native Americans used beaver furs to keep warm during winter. They'd set traps in November before swamps froze over to make sure they had enough fur for the cold months ahead. Beavers also became more active during November, making it that much easier to trap them, thus the name Beaver Moon.
Due to hunting, the beaver population in North America has dwindled to about 12 million, where it used to be about 60 million, according to TimeandDate.com.
Other names: Frost Moon, Trading Moon, Snow Moon and Mourning Moon.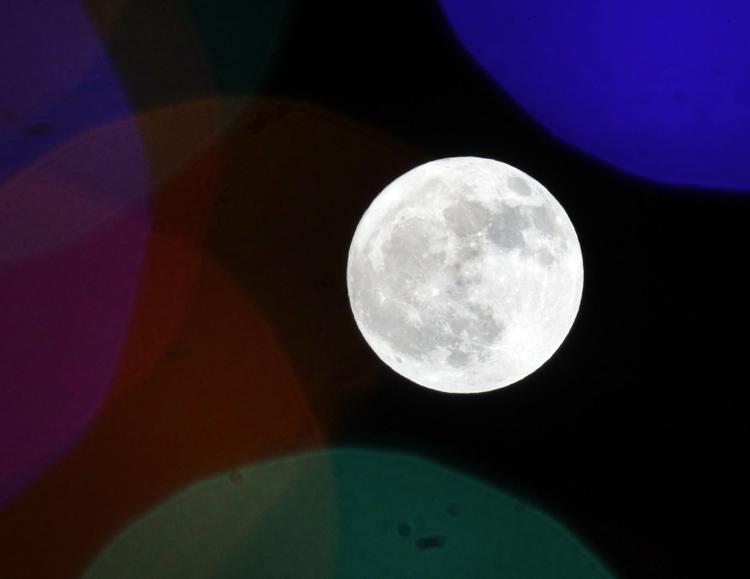 December: Cold Moon
The naming of December's full moon is pretty straightforward — it's cold in December in most parts of the Northern Hemisphere. More specifically, it's usually the first month in many areas where it gets really cold and stays that way.
Other names:  Long Nights Moon, Moon Before Yule, Oak Moon and Wolf Moon.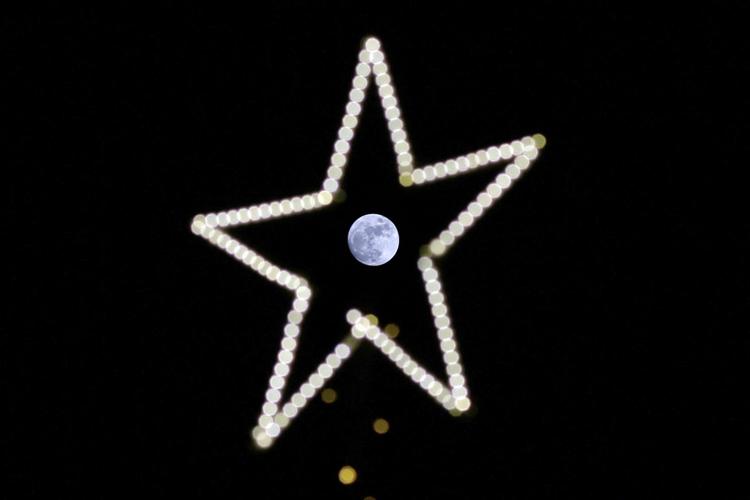 Blue Moons
The Blue Moon has nothing to do with color. Most commonly, a Blue Moon occurs when there are two full moons in the same month. The first would get the traditional name, while the second moon is called the Blue Moon.
An alternative definition considers a Blue Moon the third full moon in an astronomical season with four full moons, according to TimeandDate.com. A typical season has three full moons.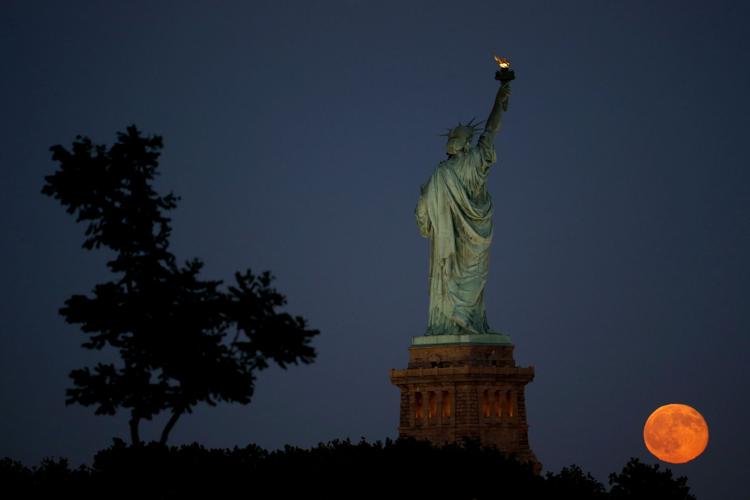 Be the first to know
Get local news delivered to your inbox!