Local entrepreneur Camille Burk believes in encouraging others in physical and nutritional health.
She teaches yoga and is co-owner of the Natural Nutrition House in North Platte. Burk's passion is about sharing her knowledge to guide folks into a healthy living experience.
Burk was born in Atkinson, but her family moved to Colorado when she was about 5 years old. At the age of 16, they moved back to Naper, Nebraska, where she went to high school.
"It was hard, honestly, going from a big city to a very small town of about 100 people was difficult," she said. "When I was 18, I moved here with my now husband and I've been here since."
She and husband, Michael J. "Justin" Burk, have three children.
"I love spending time with my children, who are my biggest love," Burk said. "Jayla is 17, I can't believe she's 17; Jaycee is 14 and Jemma is 9."
Each one of them has their own personality and "I love that so much because there's never a dull moment with any of them," Burk said.
Burk teaches yoga classes at the Prairie Arts Center and has been an instructor for 13 years.
"I love what I do," Burk said. "Yoga is a combination of many things. Not only does it mean 'union' but you can feel that union within you. It combines so much soul, power, grace, confidence, fear, strength, and embracing within to breathe in the good and exhale what does not serve you well."
She said the class is "uniquely me" and the flow of emotion and expression that come back to her through her students is liberating.
Burk started doing yoga for herself after she had her second daughter.
"I had just had my second baby and had gained a substantial amount of weight just like women do," Burk said. "I was doing Jazzercise and I just kind of plateaued and I just could not lose any more weight and I still had 20 pounds left to lose."
During a trip to Walmart, she came across a Jillian Michaels Yoga Meltdown video. Burk said the video was packed full of yoga and other exercises that worked your body and she lost 20 pounds in one month.
"Then I told my friends about it and they were coming and doing videos with me," Burk said. "Then it became clear that's what I was supposed to do. I thought if a woman on a screen could help me, how many women and men can I help in person."
She said yoga is very Buddhist but she does not teach Buddhism.
"I've very massively a loving Christian and don't teach yoga terminology," Burk said. "For me, yes, yoga is union because we come together but it's also energy and strength and emotion, all wrapped into one.
But for me and what I do in my class, it is a group of people strengthening from the inside out. That's my class, that's my Yoga."
The other aspect of Burk's sharing healthy living is done at the Natural Nutrition House, which she and her business partner, Cheyenne Shaner, purchased in October 2022.
"That was a spontaneous thing," Burk said. "Judy (Hoff-Lowe), the previous owner, bless her heart, was an inspiration to many people. She is a friend, a confidant and she helped so many people."
Burk said she is a social person and loves to help people, so the opportunity to add the business to her repertoire was a natural move.
"I'm healthy conscious. I love to use the natural remedies first," Burk said.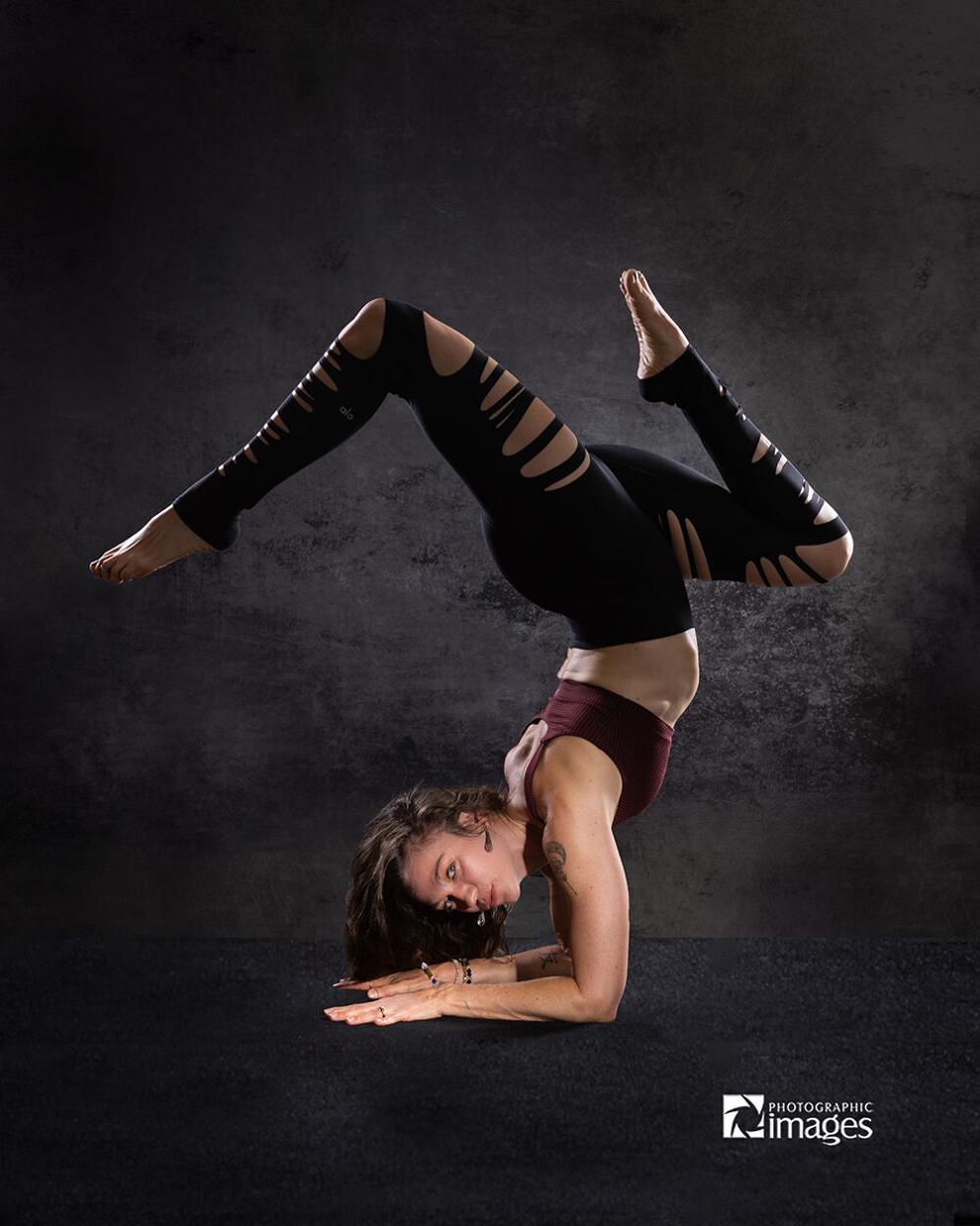 The idea of seeing the Natural Nutrition House close triggered the idea of purchasing it from Hoff-Lowe.
"I didn't want it to stop," Burk said, "so I said, well, if you're thinking of selling it, you should let me know."
It wasn't long afterwards that the deal was made and expanded the impact Burk could have in the community be expanding into the area of nutrition.
"It's family No. 2 now and I love that," Burk said.
Burk doesn't have any plans of leaving North Platte and believes the energy in the community is high.
"I love the community, it really is a great community," Burk said. "You have so many giving factors here, so many selfless people that I have met. I don't have any plans to leave here and I don't have in my heart that I would want to right now."
She said her parents are here as well and the schools and activities for her children are great.
"I think North Platte is stepping up its game a little bit and bringing a little more activities in some things," Burk said. "I've met many true people here. "
Camille's Cardio Yoga Facebook page offers information on classes and the Natural Nutrition House is located at 203 W. Sixth St.