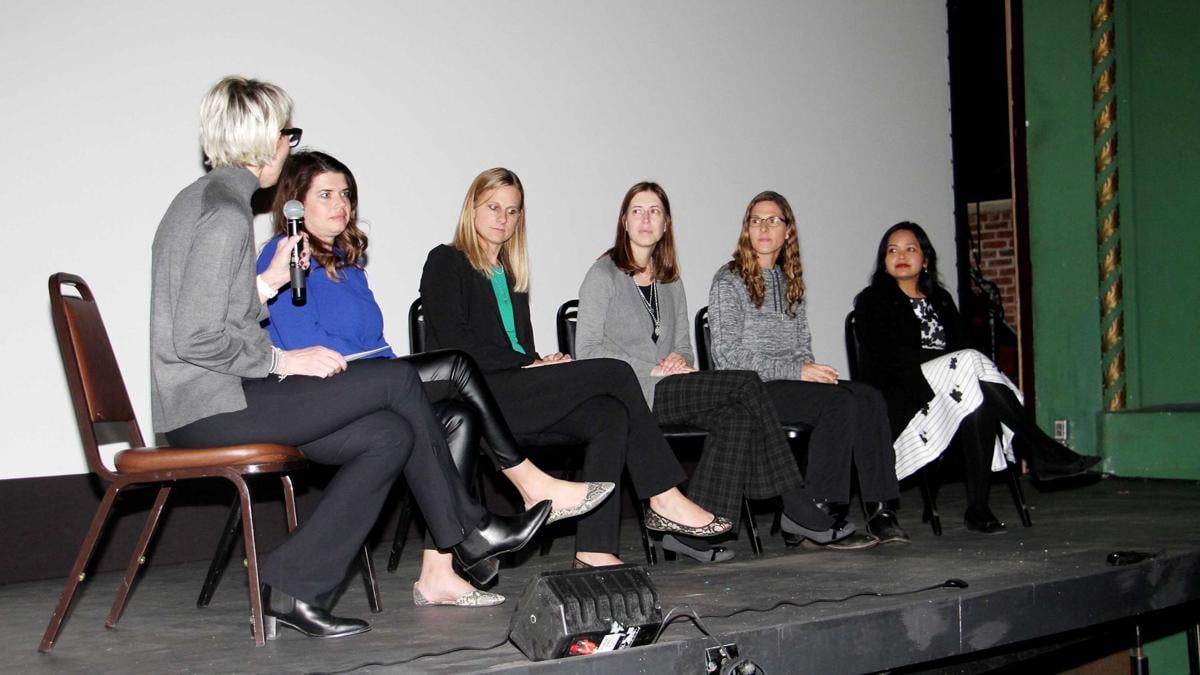 The nuances of the digital and real worlds for today's students are explored in the film "The Mind Inside: Episode Two."
The documentary is a production of I Love Public Schools and is directed by Sally Nellson Barrett.
The movie was screened Wednesday for the general public at the North Platte Community Playhouse. Barrett, along with a panel of Brandy Buscher, North Platte Public Schools Student Services coordinator; Sara Gentry, social worker, ESU 16; Stephanie McConnell, K-12 school counselor, Wallace Schools; Gwen Bergstrom, licensed independent mental health practitioner, ESU 16; and Dr. Geetanjali Sahu, child and adolescent psychiatrist at Great Plains Health shared their thoughts with the audience following the movie.
"We're doing a whole series on mental health," Barrett said. "It's such a big topic, it's impossible to put it into just one film."
She said the project is broken into several different episodes with the first giving a primer on mental health.
"What does mental health look like in an average school," Barrett said. "With the second episode, we wanted to look at the impact that social media and technology has on kids' ability to learn and teachers' ability to teach."
The film is based on interviews with students, teachers and medical experts. The episode includes the story of Reid Adler, a victim of cyberbullying and the inspiration behind the metro-area schools #BeKind initiative.
"It was shocking to me how many students have access to smart phones," Barrett said. "The statistics show that the more time you spend on social media, the more significantly your mental health is affected."
Barrett said both students and parents are all new at this.
"I didn't grow up in a world with technology," Barrett said. "I grew up with my parents saying I watched too much TV."
Now, she said parents are trying to find a balance between freedom and control.
Each of the panelists indicated the struggle they have with dealing with the role of social media and how adults see things differently than students. The film offers much insight into the difficulties of a fast-paced society and the mind of youth and how they process the social media world.
Episode three is currently being filmed in North Platte and Barrett said NPPS is blessed with the work of Buscher and Resource Officer Jeremiah Johnson.
"I have to say I've never been anywhere in a district this size where I have seen people more plugged in to the resources in the community (as Buscher and Johnson)," Barrett said.