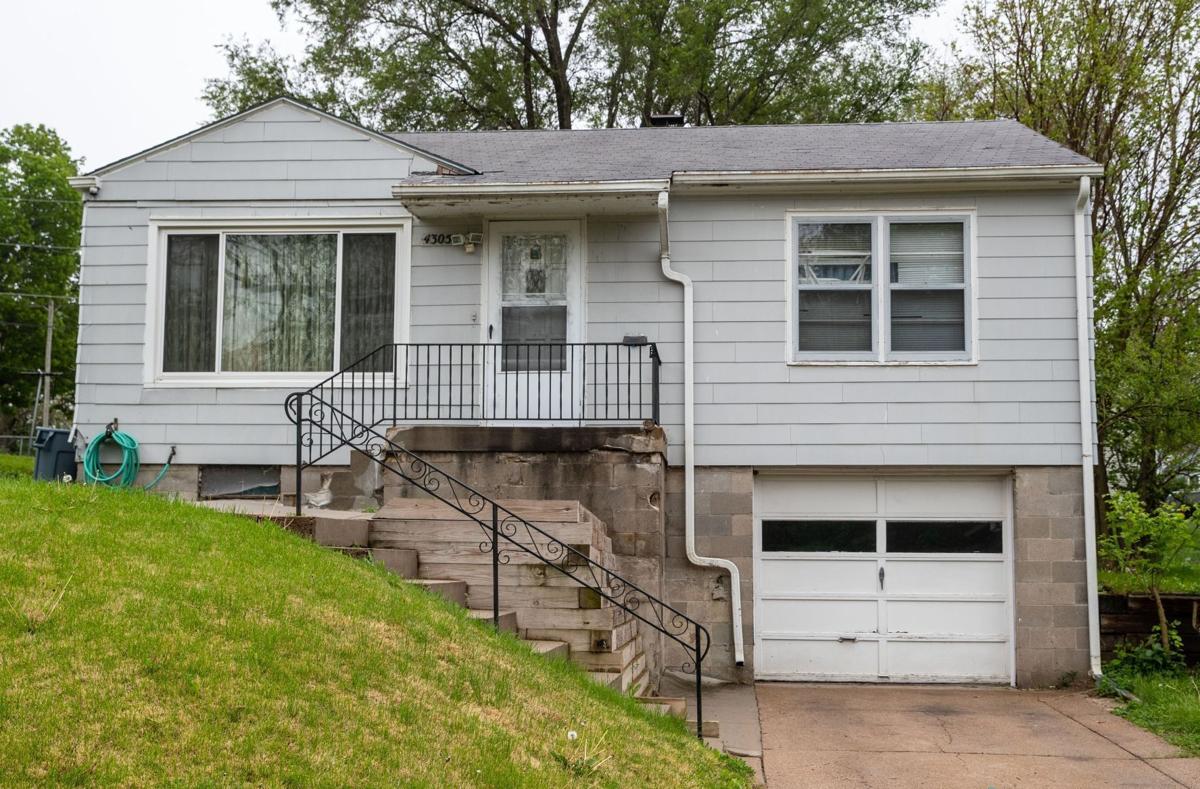 Raising a 9 mm semiautomatic rifle, James Fairbanks riddled Mattieo Condoluci with seven shots, bullets entering Condoluci's back and chest. One bullet pierced Condoluci's forehead, near his temple.
All after Condoluci, a convicted sex offender, answered his door near 43rd and Pinkney Streets in May 2020.
Yet Fairbanks and his attorney, Steve Lefler, contemplated a self-defense claim up until minutes before the 44-year-old Omaha man pleaded no contest Thursday to second-degree murder and a gun charge. They said Condoluci had charged the armed Fairbanks after he showed up at Condoluci's house to warn him to stay away from kids.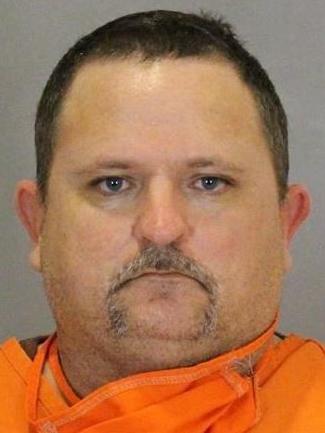 Prosecutor Brenda Beadle, the chief deputy Douglas County attorney, called the self-defense assertion "comical." She noted that Condoluci had no idea that a gunman would come to his door the night of May 14 and had not had any prior contact nor conflict with Fairbanks. Beadle and fellow prosecutor Ryan Lindberg suggested that Fairbanks was hunting sex offenders with the rifle he had bought earlier that year.
Before the killing, prosecutors say, Fairbanks:
Googled whether Nebraska's death row offers a commissary. He researched stories of other men who had killed sex offenders and what their penalties were.
Sought to find out whether a gunshot alert system — Shotspotter — could detect the sounds of shots from inside a home. And he researched legal definitions of second-degree murder vs. self-defense.
Mapped out a path to the home of another sex offender.
Lefler disputed the prosecutors' suggestion that Fairbanks was hunting sex offenders, saying they were jumping to conclusions.
Lefler said the case involves elements of self-defense, even though his client ultimately decided to plead no contest to second-degree murder, defined as an intentional killing.
Rather than hunting child molesters, Lefler said, Fairbanks was searching for apartments. A divorced father of two, Fairbanks scouted the neighborhood and the state's sex offender registry. He found that Condoluci had been convicted twice of child molestation, in 1994 in Florida and in 2007 in Sarpy County.
Fairbanks then drove to the northeast Omaha area where Condoluci lived and saw what he interpreted as Condoluci pretending to wash his truck so he could leer at children across the street. He also spotted playground equipment that he believed was some sort of bait in Condoluci's backyard.
Lefler relayed Fairbanks' account of the May 14 confrontation: Fairbanks went to Condoluci's door and was surprised when Condoluci, who had an alarm system, met him at the threshold. Fairbanks pointed the weapon at Condoluci, who backed up several feet.
Fairbanks told Condoluci that he had children and was moving into the neighborhood, and that Condoluci better not mess with any of the neighborhood kids. Fairbanks paused when he spotted what he mistakenly thought was a purse, out of his concern that a woman might be in the house.
Condoluci rushed toward Fairbanks. Fairbanks whipped the rifle's barrel at him, closing his eyes and pulling the trigger several times. Condoluci fell to the ground, his head at Fairbanks' feet.
"He did not go over there with the intent to kill Condoluci," Lefler said. "He went there only with the intent to warn him."
Beadle said the killing was planned. She said Omaha police detectives found evidence that Fairbanks had searched for another sex offender, even mapping out a route to his house, before homing in on Condoluci.
Beadle acknowledged that Condoluci, with his prior convictions and his history as an enforcer in motorcycle gangs, was "not the most sympathetic victim."
"But (Fairbanks) doesn't get to be the judge, jury and executioner," she said. "There are a lot of criminals in the world. You don't get to confront them and then try to claim self-defense. Especially when you do all this research on someone a week before you murder them."
Sitting in the back row of the courtroom, Condoluci's son, Joe, sighed at several points of prosecutors' retelling of what happened to his dad. Joe Condoluci said his dad was a big man and a tough dad but was not irredeemable. Joe Condoluci said his dad lived off disability payments and ran a food ministry for the poor. A friend who helped with the ministry called police after Mattieo Condoluci didn't show up to pick up food from a local grocery store.
Joe Condoluci acknowledged his dad's criminal record, including his sex offenses. Joe said he was especially torn up by his sister's recent claims that their dad had sexually abused her as a child.
Joe Condoluci said he knew only that their childhood was chaotic. His dad had gotten crosswise with motorcycle gangs from his days as an informant working with federal agents. The family moved all over the nation as his dad tried to hide and survive. (Lefler suggested that the real reason for the moves was so Mattieo Condoluci could avoid abuse charges in various states.)
Last spring, the 64-year-old was readying for retirement. The 6-foot-3, 370-pound man planned to pack his things that summer and move to Oregon, his son said.
Joe Condoluci suggested that Fairbanks wanted to kill and thus had assigned evil intentions to his father's everyday activities, like washing his vehicle.
In fact, prosecutors say, Condoluci constantly polished his truck. Investigators searched the vehicle and found dozens of rags that he would use to clean it up, Beadle said.
Fairbanks further became incensed at what he believed was bait — a swing set in Condoluci's backyard. That swing set was for Mattieo Condoluci's 11-year-old grandchild, Joe Condoluci said.
"No neighborhood kids ever played on it," he said. "I had gotten it from a neighbor, and my dad and I were putting it together for my son."
But even the story about the swing set involved a sordid twist. At some point, a dispute over possible drug use had led Mattieo to evict Joe Condoluci, according to prosecutors. Mattieo's daughter-in-law then went to police with abuse accusations against Mattieo before ultimately dropping that complaint.
Joe Condoluci said his dad didn't deserve the lightning bolt that hit him that night. And he said Fairbanks didn't deserve a plea bargain that reduced his first-degree murder charge to second-degree.
Beadle said the plea bargain eliminates any appeals — and any risk that a jury or juror would vote to acquit Fairbanks. It also gives an ample range of possible prison time — 21 years to life — when the judge sentences Fairbanks in July, Beadle said.
Shuffling out of the courtroom in leg irons, Fairbanks told a World-Herald reporter that he regrets "what he put his family through." Fairbanks has two young sons and had worked as a paraprofessional in the Omaha Public Schools.
"I have many regrets," he said.
Does he regret killing Condoluci?
Asked if it was because he had abandoned his own children or because he killed a man, Fairbanks said, "I'll have to think about it."