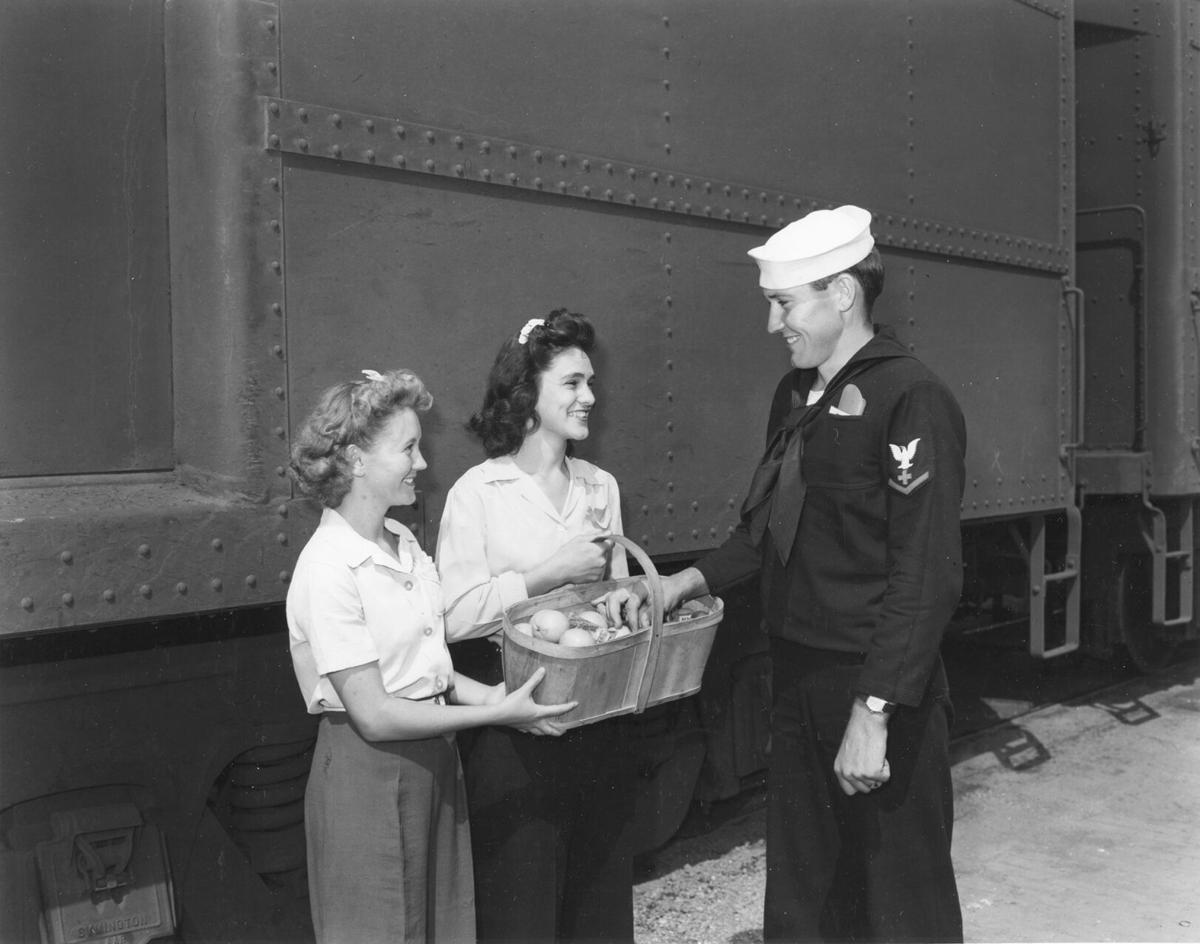 A Denver television station recently received a Regional Emmy award for a November 2020 documentary that began by featuring North Platte's World War II Canteen.
KDVR-TV Fox 31, a sister station to KWGN-TV Channel 2, was honored for its half-hour film "Veterans Voices: Heroes of the Heartland."
Four people with North Platte ties appear in the first 10 minutes of the documentary, winner in the "Historical/Cultural — Short Form Content" category at the July 17 Heartland Chapter Regional Emmy Awards presentation.
Rounding out the film were segments on the wartime Naval Ammunition Depot outside Hastings and a German prisoner-of-war camp near Greeley, Colorado.
KDVR anchor/producer Jeremy Hubbard and photographer James Long visited the Lincoln County Historical Museum last September for the documentary, said museum director/curator Jim Griffin.
The crew shot footage of the museum's Canteen display, and Hubbard, who served as narrator, introduces the film's segments in front of the museum's Union Pacific Railroad caboose.
"It's great they won the Emmy, because it will stand a chance of even more people recognizing" the Canteen, Griffin said.
He appears several times telling the history of the Canteen, which involved some 55,000 Great Plains volunteers in supplying whistle-stop hospitality to Union Pacific Railroad troop trains between Christmas Day 1941 and April 1, 1946.
"People need to know this is what you can do when you come together for something good," Griffin says in "Heroes from the Heartland."
The film calls attention to the half-dozen communities in northeast Colorado — Amherst, Haxtun, Holyoke, Julesburg, Ovid and Sedgwick — that appear with western and central Nebraska towns on the 125-community "Canteen Honor Roll."
Also featured are Milo Shavlik of North Platte, one of the Canteen's 6 million service customers, and two of the three sisters who served alongside mother and stalwart Canteen volunteer Rose Loncar.
"I can remember getting off and wondering why we stopped and everything," said Shavlik, a U.S. Navy veteran. "The ladies had ice cream and they had coffee and they had sandwiches and stuff."
The film includes a brief clip from an interview with Dorothy (Loncar) VanBuskirk, who died April 17 at age 95 in Hastings. She and the late Patsy (Loncar) Burns of Omaha were early volunteers with Rose Loncar, who died in 1989.
Dorothy appears in Canteen photos as one of the service's "platform girls." They brought baskets of food, cigarettes and reading material aboard trains whose occupants weren't allowed to visit the 1918 Union Pacific Depot's "Canteen room" during their 10- to 20-minute water stop.
"Well, I was in high school during the war," VanBuskirk says in the documentary. "And they needed a bunch of volunteers at the Canteen."
The surviving sister, Rosetta (Loncar) Farley of North Platte, tells how she was too young at age 12 to serve the grown men (and a few women) riding the rails bound for Europe, the Pacific or stateside posts.
Rose Loncar "was in charge of the Canteen on Saturdays," Farley says in her interview. "But all I could do was wash dishes in the kitchen, because I wasn't allowed to be out among them all. You had to be 16."
The Greatest Generations Foundation of Denver helped fund the KDVR-TV production, which also involved Timothy Davis as co-producer.