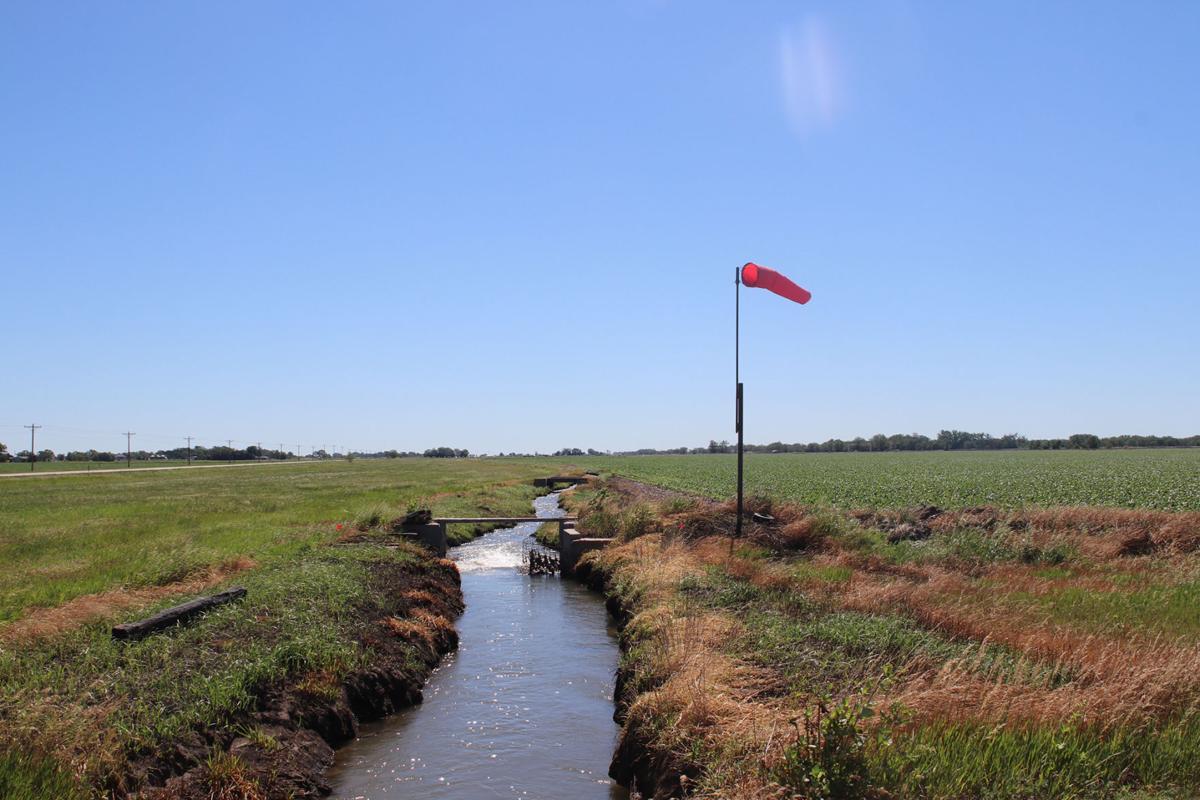 North Platte leaders found many friends in a State Capitol hearing room Thursday as state Sen. Mike Groene presented his bill to enable state aid for building industrial "rail parks."
Five people supported Legislative Bill 40 in person and 16 more in writing at the bill's public hearing before the Legislature's Revenue Committee.
No one opposed what Groene and North Platte business leader Gary Person called a vital pump-primer to lure large blue-collar employers to North Platte and greater Nebraska.
"Some especially rural senators came over to me and said, 'This is a great idea — something for rural Nebraska that fits us,'" Groene told committee members.
The COVID-19 pandemic, the District 42 senator added, has made national industrial employers more interested in leaving dense population areas for middle America.
"In Lincoln County, we wear blue jeans to work," he said. "And those are the types of jobs we need."
Person, who helped Groene shape LB 40 as president and CEO of the North Platte Area Chamber & Development Corp., said 35 years in western Nebraska economic development have taught him "you have a competitive chance" to lure manufacturers "if you have direct rail access."
Union Pacific Railroad's assistance in finding a suitable site near Bailey Yard, he said, means "the door is slightly open for us to compete for industries needing rail access if we are able to develop a rail access yard at strategically acceptable locations near North Platte."
As U.P. "continues to downsize" its Bailey Yard workforce, "the local voices have become all the louder that we must do more to diversify our economy," Person added.
Person and Groene got no argument from committee members, two of whom called for sweetening its maximum $10 million pot to help Lincoln County and other communities make the most of their rail access.
Former Speaker Mike Flood of Norfolk suggested doubling the bill's proposed application period from two to four years and putting $5 million a year into the pot for a total of $20 million.
"If they're going to do it (in North Platte) and they hit a home run, we want to ride the train on the home run," said Flood, who recently returned to the Legislature after an eight-year absence. "Then the state could grow with North Platte."
Omaha Sen. Rich Pahls agreed. "If this is going to advance, it's got to be for more than you're asking for," said the former Omaha city councilman, like Flood a recent Unicameral returnee.
"The reason I'm saying that is I'm from Omaha, and we have been treated quite well. And I do believe think it's time for rural sections of the state of Nebraska to get some of the benefits."
LB 40 would offer state matching funds to help buy and prepare a rail-park site, extend utilities, build rail spurs and cover "expenses incurred to assist an initial tenant" in "manufacturing, processing, distribution or transloading."
The rail-park bill has gained three co-sponsors as interest grows in other railroad communities.
Sen. John Stinner of Gering has signed on to LB 40, Groene said, joining Sens. Matt Williams of Gothenburg and Joni Albrecht of Thurston, near South Sioux City.
Groene told the committee he modeled LB 40 on a $300 million plan enacted last year to further develop the University of Nebraska Medical Center as a national leader in responding to epidemics, pandemics and national disasters.
He and Person, who first pitched rail-park aid at the end of 2020's pandemic-delayed Unicameral session, were pleased by the hearing's unanimity of support.
"I believe it will come out of committee easily," Groene said, adding he'll make LB 40 his 2021 priority bill and work with the committee and Person to broaden the program's size and length.
"I don't think we could have asked for it to go much better," Person said. "There was a lot of other support through written testimony."
The North Platte chamber is continuing design work on the rail park, for which it has options to buy 118 acres on the east edge of Hershey.
Person said the chamber should soon release preliminary designs, drawn with the help of $75,000 in Quality Growth Fund money that landed a $25,000 Nebraska Public Power District grant.
The optioned parcels surround the former 40-acre Greenbrier Rail Services plant and rail spur, which consolidated operations in Kansas City after COVID-19 set in last year.
Greenbrier no longer intends to reopen at Hershey, Person said, but its officials are working with him "to find a potential buyer for their portion of the property."
That would in effect fold the Greenbrier site into the rail park. Some potential tenants "have become more intrigued because we already have a rail facility there," Person said.
The North Platte chamber leader also testified on behalf of the Nebraska Chamber of Commerce & Industry and the Nebraska Economic Developers Association.
Lincoln County Commissioner Chris Bruns spoke for the County Board, also telling a personal story about returning to North Platte with his family after a military career and work in Lincoln and Omaha.
When they came back, "I was confronted with the stark reality that the economic opportunity out in western Nebraska was not as good as I remembered it being when I was younger," Bruns said.
"We have an opportunity with this mechanism to turn that corner."
Others testifying in LB 40's favor included Jon Cannon, newly named executive director of the Nebraska Association of County Officials, and Christy Abraham, legal counsel of the League of Nebraska Municipalities.
North Platte "is a wonderful, strong member of the league," Abraham said, "but I will tell you there are other communities in this state that would really also love to have this opportunity."
Union Pacific, NPPD, Dawson Public Power District, Black Hills Energy and the McCook Chamber of Commerce were among non-Lincoln County backers of LB 40 in connection with Thursday's hearing, Person said.
---
More by Todd von Kampen
5 enticing looks at North Platte's history
2020 was a year that will make history, but it was also a year for us to reflect on our own local history. Special projects reporter Todd von Kampen shares some of his favorite stories from this year that highlight our past.