One night in the spring of 2018, Amanda Ruhe went to bed at her mom's home on the edge of Mead, Nebraska, feeling mostly fine, except for a slight cough.
But by morning, her eyes were swollen shut and she could hardly breathe. Within days, pus was oozing out of her eyes.
That same week, a couple of miles away, three dogs belonging to Paula Dyas began stumbling around, bumping into doors, needing to be helped outside to relieve themselves.
As time went on, other people around the Saunders County village of 600 noticed problems: Bloody noses. Headaches. Trouble breathing.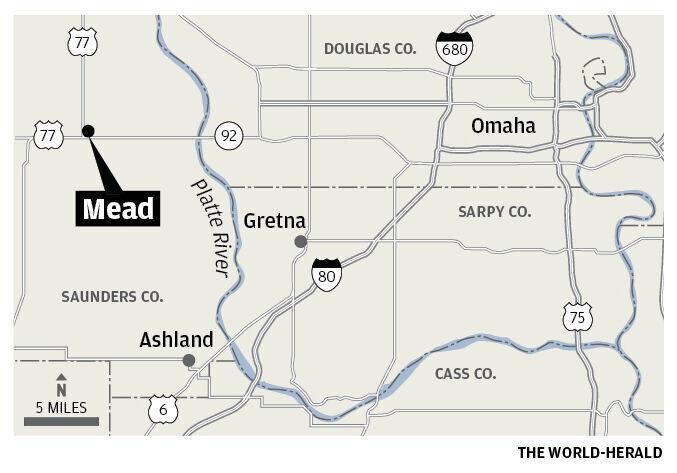 The problem, some locals contend, is the foul-smelling, pesticide-laden corn waste from the town's AltEn Ethanol plant, which opened in 2015. The corn waste has been either stockpiled there or spread as compost on nearby fields.
No one has studied whether the pesticide in the waste made people sick — or proven that it killed the bees. But residents of Mead, which is about 12 miles west of Omaha's city limits, say they fear that AltEn's waste is causing health problems, contaminating the land and harming wildlife. They also worry that it could seep into the aquifer that supplies drinking water to rural wells, small communities and both Lincoln and Omaha.
AltEn differs from other ethanol plants, which buy corn to produce ethanol. Instead, AltEn uses surplus seeds, which the company often receives at no cost. In fact, the company has apparently been the main disposal site for unusable ag seed from across North America.
The seeds are typically coated with insecticides and fungicides to give seedlings an advantage over their environment. That includes neonicotinoids, a type of insecticide that has been blamed for the collapse of bee colonies. It has been linked to losses among other insects, fish and birds and is suspected of affecting human health. Some countries — not the U.S. — have banned outdoor use of some of the pesticides found at Mead.
At other ethanol plants, the corn residue left over from distilling fuel isn't a problem — it's a marketable feed supplement.
But AltEn's seed residue and wastewater contain high amounts of ag chemicals, according to testing by Nebraska environmental regulators.
Over the years, state regulators have issued more than a dozen citations and other enforcement actions aimed at forcing AltEn to bring its practices in line with state law. Among other violations, the state cited the company for applying wastewater on land and not properly controlling runoff.
And the problems continue.
For example, two of AltEn's three wastewater lagoons remain badly damaged more than two years after the state ordered them repaired.
Meanwhile, tons of waste remains stockpiled on AltEn's property as a March 1 state deadline approaches for removing it. AltEn is locked in a dispute with the Nebraska Department of Environment and Energy, saying the corn residue has value. The state contends that the company hasn't provided proof of value and that the residue is waste and needs to go to a landfill.
While many of the environmental violations carry the potential for sizeable fines, AltEn has not been fined by the state. The company is also allowed to continue ethanol production.
Using treated seed corn to make ethanol is legal, the Environment Department told The World-Herald. That could change. This week, State Sen. Bruce Bostelman, who represents the Mead area, introduced legislation to ban its use in making ethanol.
AltEn declined an interview for this story. It provided the following statement through the plant's general manager, Scott Tingelhoff:
"AltEn has always taken all environmental concerns seriously and will continue to do so in the future. We will continue to work with the Nebraska Department of Environment and Energy and other regulators to follow all applicable rules and regulations. We have and will continue to strive to be good stewards and good neighbors."
"Not only is (Mead) a dumping ground, this company went out and solicited all the treated seed it could find," said Sarah Hoyle, pesticide program specialist for Xerces Society, a nonprofit focused on insect conservation. "It was a free source of raw material."
According to AltEn's marketing literature, obtained by an investigative research nonprofit, U.S. Right to Know, the company has previously billed itself as taking in 98% of North America's surplus ag seed — much of it laden with pesticides.
Samples of AltEn corn residue tested by the Nebraska Department of Agriculture found the neonicotinoid clothianidin at 427,000 parts per billion. At the expected application rate, that level is 85 times what a farmer would be allowed under federal regulations.
"I haven't seen numbers like this anywhere else," said Dan Raichel, an attorney with the Natural Resources Defense Council. "The levels that you're seeing produced at this site are pretty scary, particularly if those are going into the waterways and into the environment."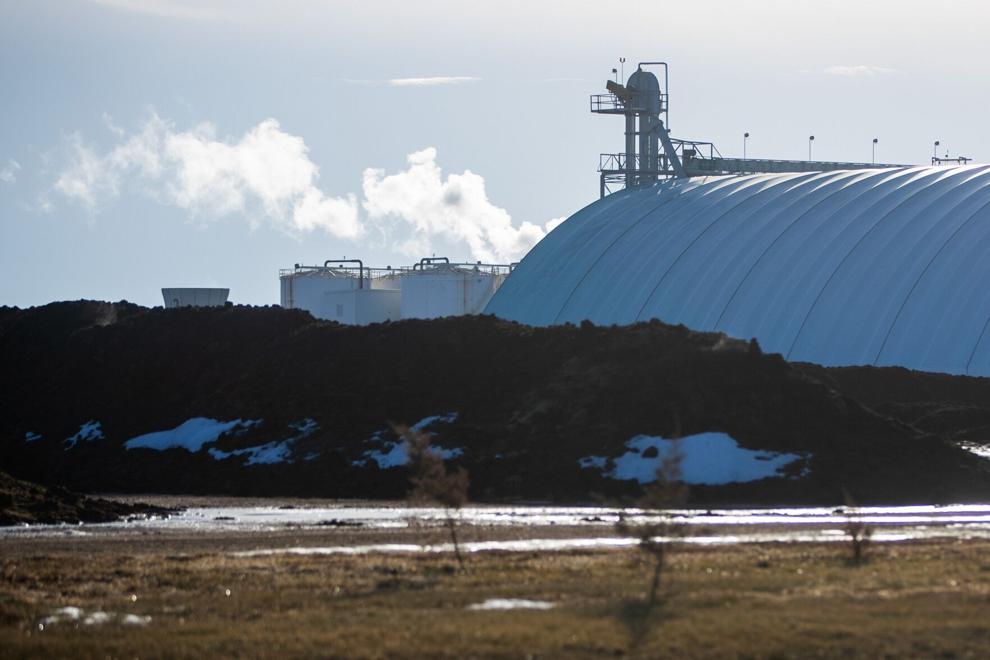 UNL scientist Judy Wu-Smart, who has been investigating bee deaths in the area, found high levels of pesticides in vegetation and pollen. But she said more research is needed to determine the source.
Residents and village officials are frustrated that Nebraska officials haven't been more aggressive in dealing with AltEn. It was Dyas, the Mead area resident, not the state, who was the first to test the compost AltEn was spreading on fields.
"I did my own testing because I knew for a fact there was something in there that was repeatedly making my animals sick," she said.
Villagers say they believe that some neighbors have moved out and some people have refused to move in because of the smell.
"People come to our town, and they want to know why it smells so bad," said Bill Thorson, chairman of the Mead board of trustees. "They want to know, 'How can you live like that?'"
Mead has changed its zoning rules so that if AltEn closes, the facility can never reopen as an ethanol plant, said Jody Weible, a former member of the Village Planning Board.
State officials provided The World-Herald with information on steps it has taken with AltEn.
"The company is ultimately responsible for properly managing all of its waste, as well as addressing any contamination," the Department of Environment and Energy said in a statement. "NDEE continues to undertake frequent inspections and review of operations and activities at the facility to ensure compliance ... and will use all tools necessary in protecting air, land and water of the state."
Anthony Schutz, an associate professor at the University of Nebraska College of Law, said it isn't known how much harm the Mead plant may be causing, from potential human health effects to contamination of soil and water.
Schutz, who specializes in environmental law in the agriculture sector, said Nebraska has laws that could have been tapped already.
"NDEE had the legal tools to prohibit some of this and to avoid some of the harm," he said. "Why they didn't pull all of those levers is a good question."
Agriculture is important to Nebraska, Schutz said, and "ethanol is agriculture." About a third of the nation's corn is purchased by ethanol plants, federal statistics show.
"This is a very beneficial service (AltEn) is providing a very significant segment of the ag industry," he said. "That's part of the story."
It's not clear how long AltEn has been using pesticide-coated seed to make ethanol or when the state became aware of the practice.
When AltEn opened in 2015, it told the state in a permit application that it would be using "corn" to make ethanol.
In 2017, the state pushed AltEn to get rid of a large pile of corn residue stored at an unauthorized spot on the company's property. The company told the state that the residue qualified as a soil amendment, and by spring 2018, AltEn was providing it to area farmers.
Once that happened, complaints quickly followed from those living near affected fields. Dyas' dogs became ill. Ruhe's eyes swelled shut. Weible wrote the state that a number of people were becoming ill.
Weible, who lives near the plant and near a field where the corn waste was spread, said she has developed a persistent cough for the first time in her life.
"They are letting poison sit on the ground," she said. "You can't open your windows; you can't hang your clothes on the line."
The state investigated, but found no wrongdoing. A noxious odor, the state has pointed out, is not illegal.
But by August 2018, the state had become aware that AltEn was using treated seed to make ethanol, and it cited the company for not making that clear in its permit application.
As complaints continued, the Agriculture Department tested the soil conditioner and found it highly contaminated. In May 2019, the state ordered AltEn to stop providing it to farmers.
The ethanol plant sits above an aquifer that provides water to most people in eastern Nebraska. The first results of groundwater testing at the plant will be made public soon, according to the state.
So far, water utility officials in Lincoln and Omaha say they aren't alarmed. Omaha officials said modeling indicates that any contamination wouldn't flow into its section of the aquifer. Lincoln officials said any risk would be decades away, so there is time to react.
Mead residents remain skeptical of the state's ability to force AltEn to change its practices. They point to the unrepaired lagoons and the large pile of waste still at AltEn, despite the impending deadline to remove it.
"You can't ruin a whole community to make a living with something like that," said Thorson, the village chairman. "The state is being too lenient. Absolutely."
---
Our best Omaha staff photos of January 2021