Omaha will say goodbye to fallen son Marine Cpl. Daegan Page on Friday as the community again shows its grief for the loss from war.
Page will be honored at a funeral at 10 a.m. at St. Paul's Lutheran Church in Millard, which will be carried live here, before a committal ceremony with military honors at Omaha National Cemetery.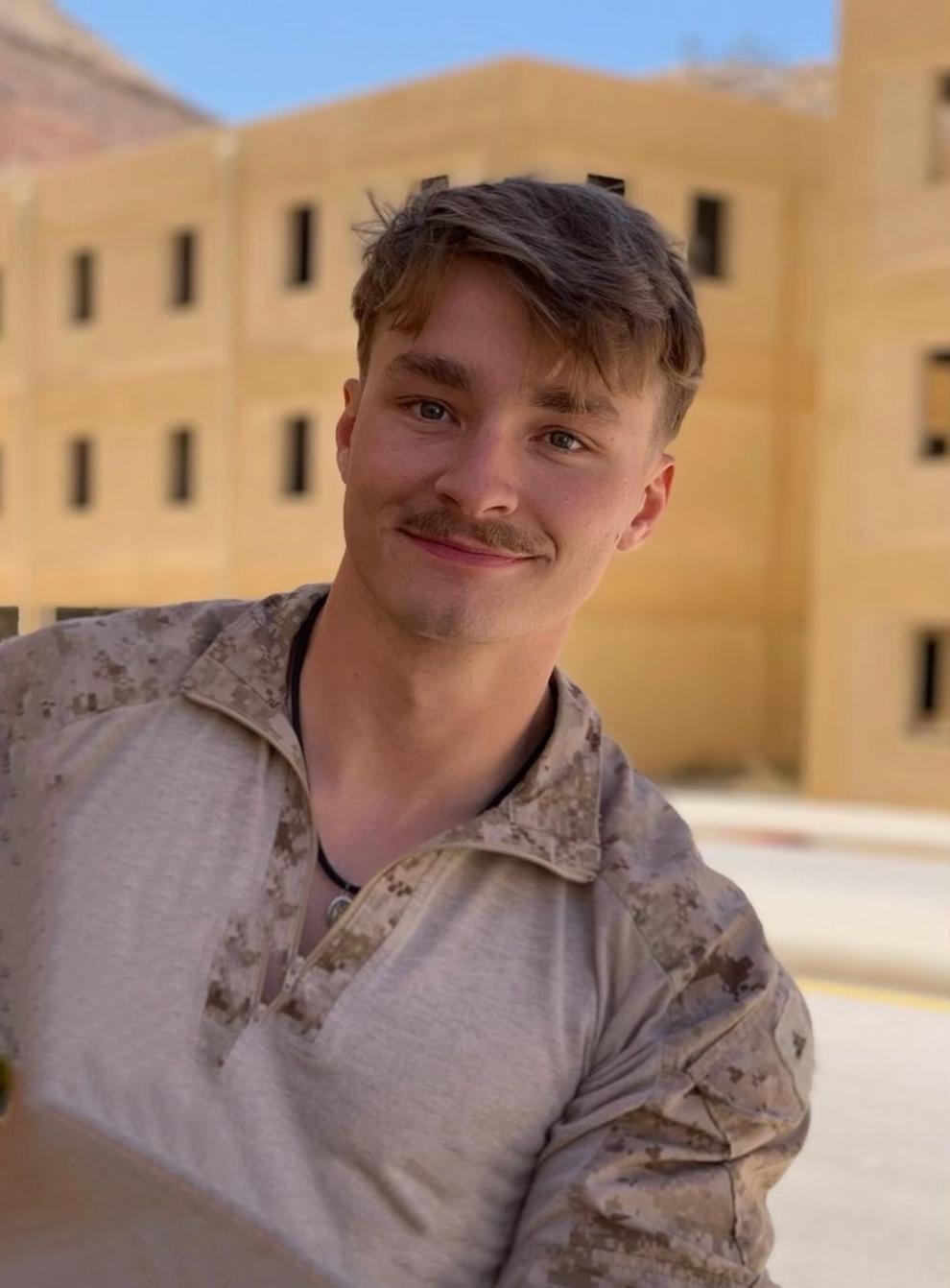 Page, 23, was a 2016 graduate of Millard South High School who served in the 2nd Battalion, 1st Marine Regiment, based at Camp Pendleton in California. He was killed in the line of duty Aug. 26 in a suicide bombing that took the lives of almost 200 people, including 13 U.S. service members.
Thousands of people lined the processional route last week when Page's remains were returned to Omaha from Dover Air Force Base in Delaware.
Nebraska lost some 17 service members in the War in Afghanistan.