When Crystal Sauser woke up Saturday, she knew her first task was to write her husband's obituary.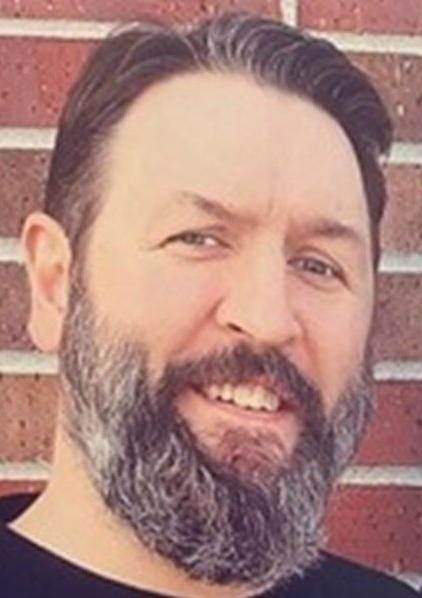 She drove to Roeder Mortuary near 108th Street and West Maple Road and asked for some sort of template or outline, but none was available. She went home angry, in part because she was used to her late husband, Eric, handling things for her.
"If they want an obituary," Sauser thought to herself, "I'm going to give them the obituary of a lifetime."
The piece she wrote about her husband, which was posted to Twitter after it ran in Sunday's World-Herald, has been shared more than 190 times and "liked" by more than 1,500 people.
"Eric A. Sauser, AKA Super Dad, AKA Easy, just a rockin' dude from Omaha, NE passed away peacefully in his sleep on Friday, February 26, 2021, at the age of 43 with his wife by his side. His departure was just in time for him to make his spiritual appearance at every Red Sox spring game," Crystal wrote.
"... He is preceded in death by billions, including his dog Harvey who most of us loved to hate. We are confident they are joyfully reconnecting right now.
"If you knew Eric, you knew you were loved, and there is a good chance he told you that — probably sober, but maybe not."
"We are not positive, but we think the cause of death was either leukemia or more likely being 'dead sexy.'"
The obituary resonated with people on Twitter.
"I didn't know this man but I wish I would have," one man wrote.
"Not often an obit brightens my morning," a woman added.
"I would have liked to have a beer with that guy."
Crystal said even though she thinks her husband "is grinning right now from ear to ear," she said, "he's red in the face because he would never want a call to attention like he's getting right now."
Eric Sauser was born and raised in Omaha. He attended Northwest High School and worked as a dental technician for more than 20 years.
He was diagnosed with leukemia in April 2019. It came as a shock, his wife said, because he never got sick — not even a cold. Eric felt under the weather in spring 2019 when he became winded carrying the couple's then-9-year-old daughter Amelia to her bed. He then started getting night sweats.
After he was diagnosed, Eric underwent treatment, including an unsuccessful stem cell transplant, transfusions and experimental therapy in California.
"When he got sick, it was gut-wrenching for everyone but Eric," Crystal said. "He never complained about it. He went through life just like, 'Hey, nothing's wrong with me.'"
In the obituary, Crystal wrote, "Eric hated sad stories, beets, romantic comedies, a snow packed driveway and turning off the garage light. That's it. Eric was content with most everything else."
Crystal said Eric was a devoted father and husband who treated her like a queen and loved her unconditionally.
When his wife's career started to take off, Eric jumped into the role of "Super Dad," shuffling the kids to day care and school and taking care of things around the house. As parents, Crystal said, she doled out the love and Eric built the structure. It was the perfect balance, she said.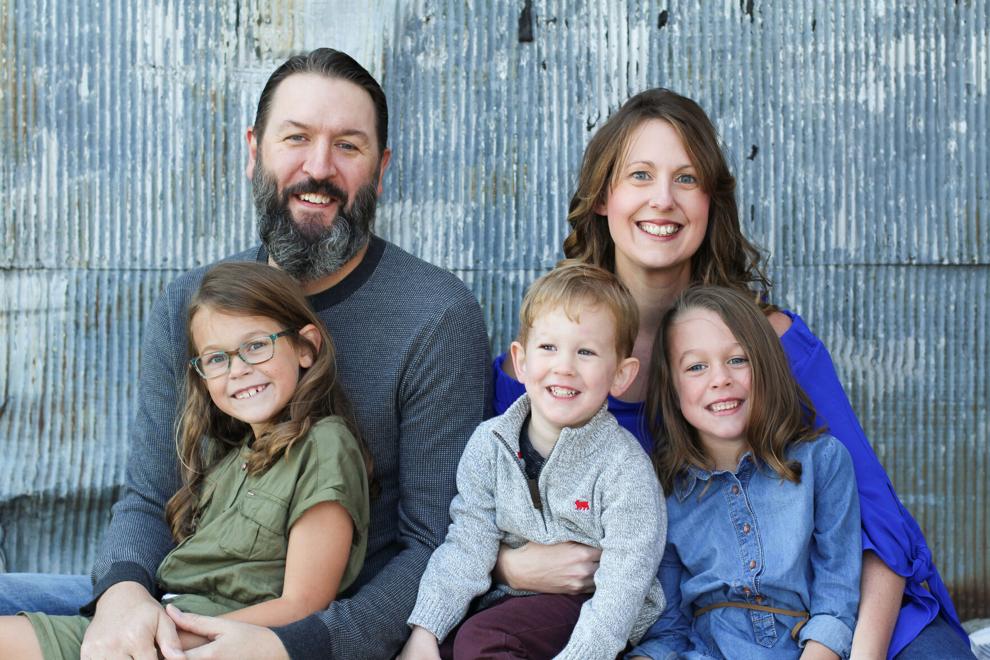 The couple's three children — Amelia, now 11; Violet, 9; and Benjamin, 5 — were "his whole world," said Eric's sister, Jessica Sauser. Seeing her brother become a dad made her proud.
"He would just beam when he'd be around them," Jessica said.
Eric was always the life of the party, his wife and sister said. And he wanted to take care of and help others.
He once left work in the middle of the day to help his sister when she found a small snake in her house. Even when he was sick, he would call to check in on family and friends to make sure they were driving safely in snow and ice. In one phone call, he even walked a neighbor through how to repair a dryer.
"Eric's servant attitude and the way he wanted to help, he thrived on that," Crystal said.
Eric was a loyal Boston Red Sox fan despite growing up the son of a New York Yankees fan. A few years ago, he and his wife went to Boston and nabbed tickets to every game the Red Sox played during the couple's weekend stay. Eric owned World Series posters, framed tickets and other Red Sox memorabilia.
Eric often ribbed his father, Ronnie Sauser (his mother Paula also survives), about the rivalry. Crystal suggested that her father-in-law wear Eric's Dustin Pedroia jersey at Eric's funeral. Ronnie reluctantly agreed, holding up the jersey with two fingers as if disgusted by it. Eric's dad told the family that he might sneak a Yankees T-shirt underneath the jersey of the retired second baseman, but he said he'll proudly wear the jersey for his son.
Crystal said Eric had tried to train Harvey, who was a 100-pound Labrador retriever, but the dog never stopped jumping on and licking guests. Harvey often got out of the house and took off in the neighborhood, leaving Eric to chase him down.
Crystal said Eric was passionate about keeping the light on in the garage at all times, convinced it would keep the space warmer. She's keeping the light on for him now.
Jessica Sauser said her brother taught her many things, but she learned the most in the last two years while seeing him battle cancer.
"I want to be selfless like him," she said. "I want to make him proud ... we're so blessed to have had him."
Crystal said she hopes people read the obituary she wrote and try to be a little more like her husband.
"Be like Eric. Want to be like Eric," she said.
A celebration of life will be held Thursday at Roeder Mortuary, 2727 N. 108th St. Family will receive guests from 1 p.m. to 2 p.m., with a service following. Admission to the "once in a lifetime show for the greatest man on earth" is free, Crystal noted in the obit.
After the service, Crystal wrote, the family requests jamming out to Ozzy Osbourne "and raising a cold beer (preferably Busch Light) in celebration of Eric's life. In lieu of flowers, please pray that the Huskers have a winning season, or send a donation to the Leukemia and Lymphoma Society in Eric's name. He would appreciate either or both."