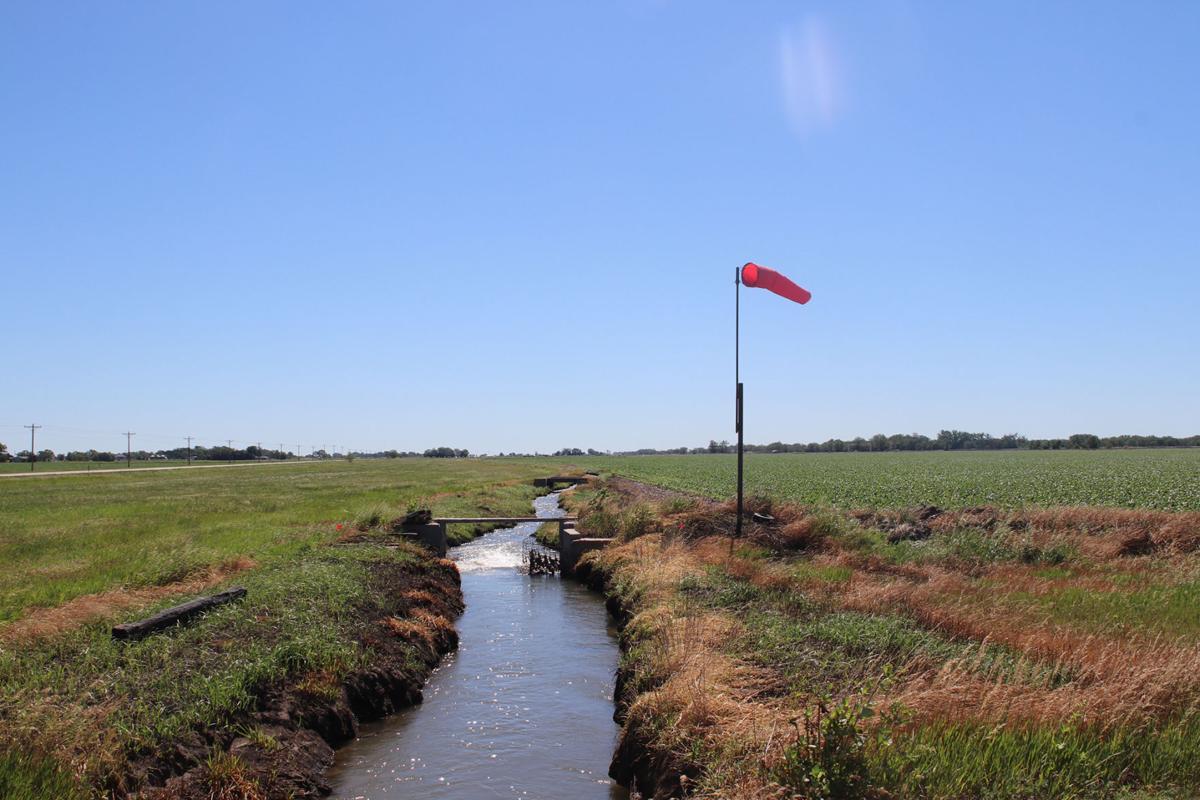 State Sen. Mike Groene's "rail park" bill won fast second-round Unicameral approval Tuesday, one of three 2021 bills by the North Platte lawmaker to move forward.
Senators also moved Gothenburg Sen. Matt Williams' bill for a 24-hour school-threat reporting line to the final stage of debate, despite misgivings by Groene and others about its anonymous aspect.
Tuesday's "select file" debate on Legislative Bill 40 lasted mere seconds, with lawmakers agreeing by voice vote to send Groene's 2021 priority bill to a third and final vote.
LB 40, which offers generous matching funds to rail-park projects proposed through mid-2023, won 42-0 first-round approval March 23.
Eleven senators are co-sponsoring the bill, which would be available to Nebraska's 90 non-metropolitan counties but was inspired by local plans for a rail park just outside Hershey.
LB 40A, which would spend $5 million in each of the next two years to launch the matching-fund program, also advanced to final reading Tuesday by voice vote.
Earlier Tuesday, senators gave 42-0 first-round approval to Groene's LB 664, which would release more money to rural fire districts from a state fund set up to help them buy or replace equipment.
The bill would pay $10,000 a year to each fire district within a countywide "mutual finance" organization on top of existing payments of $10 for each district resident.
Both payments would come from the Mutual Finance Assistance Fund, set up in 1998 and funded with 10% of Nebraska's insurance premium taxes.
Though the fund pays out $3 million to $4 million a year, Groene said, it's swelled to nearly $10 million a year while rural firefighters have to do local fundraisers to help cover equipment purchases.
Meanwhile, unused money from the fund at the end of each fiscal year has ended up in the state's general fund, he said.
Getting more of those funds to rural fire districts better fulfills their intended purpose, he said. "Let me tell you: The grass is still there, the acres are still there, the fires are still there."
Lawmakers also agreed to attach the language of an unrelated Groene bill raising microdistillery capacities (LB 415) to a broader bill on liquor issues (LB 274).
LB 415, which advanced from committee unanimously, would allow makers of whiskey such as Lazy RW Distillery near Moorefield to produce 100,000 gallons a year instead of 10,000.
Sen. John Lowe of Kearney sponsors LB 274, which moved to the final stage of floor debate by a voice vote.
Williams' LB 322, which would establish the voluntary Safe2HelpNE telephone and online service, won voice-vote second-round approval after senators voted 41-0 for a bill rewrite he offered.
The bill, which would expand a federally funded Douglas County pilot program, would allow any student, staff member, parent or community member to report "potential risks and incidents of violence resulting in harm to self, others or school property."
Professionals with appropriate training and support would staff the service and immediately contact the school's threat assessment team after receiving direct or indirect concerns affecting "a student, school staff member or school property."
Emergency services would be contacted before the threat assessment team only when a report involves "an immediate life safety concern," such as a threat of suicide.
Williams' amendment adopted Tuesday, among other things, is designed to access federal COVID-19 stimulus money to fund SelfHelp2NE for its first three years.
It also says administrators must "attempt to notify" a student's parent or guardian "within a reasonable period of time" unless doing so "could reasonably be believed to contribute to the endangerment of others."
Groene, who worked with Williams on the latter provision, voted for the amendment on the grounds that it made LB 322 a better bill.
But Groene said it doesn't relieve concerns he expressed during first-round debate March 11 that students or school staff could have their reputations sullied by untrue anonymous warnings of possible violence or suicidal tendencies through the service.
That could happen especially in small schools, he said, even though LB 322 says reports received through SafeHelp2NE must remain confidential and cannot be part of a student's official record.
"Most of you haven't lived in small towns," Groene said. When rumors start, "there's no one except maybe the priest (who) keeps a secret."
Williams urged his colleagues to focus on the service's lifesaving potential. "We can always find reasons to poke holes in things," he said.
LB 322 is Williams' priority bill for the 2021 session.