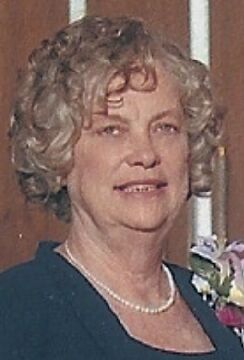 Della Marie Johnston, 79, passed away peacefully on July 20, 2020, at her home surrounded by her children. Della was born Oct. 21, 1940, to Mary Maxine and Clyde Johnston in North Platte, the first of three children. Della married Ray Snyder in 1963, and from this union, five children were born, Calvin, Keven, Corwin, Angela and Audrey. Throughout her life, she was passionate about education and helping kids and families. Her professional career began with teaching and developing learning activities for preschool- and elementary-age children in North Platte. In 1985, Della moved to Lincoln and became active with the National Federation of the Blind, an organization devoted to helping blind individuals reach their full potential. She served two terms as president of NFBN. She, along with others, strived to ensure equality for all visually impaired residents of Nebraska by working to pass legislation on local levels. As she continued her education, she moved into social services in Lincoln. She served on the Human Service Planning Council and various other subcommittees. Through her work with consumer organizations, she continued to serve as an advocate for blind persons across Nebraska. Della was a member of Golden Key Honor Society. She achieved Dean's list at Mount Marty and Mid-Plains Community College. She later returned to college after raising her family and once again achieved honor roll at the University of Nebraska-Lincoln and graduated in 1990 with double major bachelor of arts and science degrees. In 1999, she returned to North Platte to be with family. She enjoyed also being part of the St. Patrick Catholic Church family. Continuing her passion of teaching and involving children, Della often handed out quarters to church kids so they could participate in Mass by taking forward the offering. Her love for family, friends and faith gave her much joy. The family has requested no flowers. Memorials are suggested to the family for later designation and may be sent to 2401 NW 46th St., Lincoln NE 68524. Della was preceded in death by her son, Keven Snyder; grandson, Chandler Snyder; and her parents. She is survived by her children, Calvin Snyder of North Platte, Corwin Snyder of Hershey, Angela Snyder of North Platte and Audrey (Travis) Thompson of Lincoln; grandchildren, Amber, Heather, Marcus, Jennifer and Derek; and great-grandchildren, Izaiah and Essabella. Christian wake service will be at 7 p.m. Friday, July 24, at St. Patrick Catholic Church. Mass of Christian burial will be at 11 a.m. Saturday, July 25, at St. Patrick's Catholic Church with the Rev. Josh Brown as celebrant. Burial will follow at Floral Lawns Memorial Gardens. Services will be livestreamed on Adams & Swanson Facebook page. Visitation will be from noon to 5 p.m. Thursday, July 23, and Friday, July 24, at Adams & Swanson Funeral Home, which is in charge of arrangements.
Obituaries Newsletter
Sign up to get the most recent local obituaries delivered to your inbox.