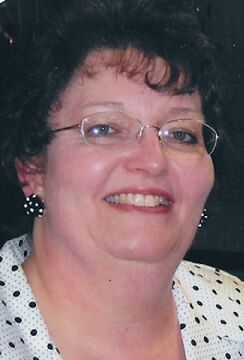 As dawn rose on July 18, 2020, Pamela Jane Small walked into eternity with her loving and sovereign God, Jesus Christ. Pam was physically born Aug. 26, 1956, in North Platte to Everett and Darlene Small. In October 1979, in Blackfoot, Idaho, she was spiritually reborn as a daughter of the King, a sinner saved by grace. On March 10, 1976, Pam married Donald Small in Charleston, South Carolina, where Don was stationed on the U.S.S. Sunfish. While still in Charleston, their daughter Mandy was born. After they moved to serve at the Nuclear Power Training Unit in Idaho Falls, God blessed them with a second daughter, Lindsey. Danielle arrived during another tour of duty in Charleston, and Elise joined the family in Burlington, Kansas, where Don had begun to work at Wolf Creek Generating Station. Pam loved music and loved people. She shared the joy of her Lord with others, often singing in school groups and church choirs. A firm believer in the value of community, Pam actively served her neighbors and her church family at Flint Hills Bible Church in Emporia, Kansas. Throughout her life, her friendly encouragement, spiritual support and practical consideration blessed everyone around her. If someone needed food, she cooked. If someone needed a shoulder, she was there. Made spiritually perfect through the blood of her Savior, she lived as the hands and feet of His Church. Because Pam invested in the kingdom of God, her legacy is her family and friends, who miss her greatly yet rejoice in her glorification. Preceding Pam in death were her father, Everett Small; and sister, Jennifer Nieto. She is survived by her mother, Darlene Small of North Platte; her husband of 44 years, Don of Burlington; daughters, Mandy (Cory) Loriot of Atlanta, Lindsey Small of Menomonee Falls, Wisconsin, Danielle (Jeffrey) Weirich of Fishers, Indiana, Elise (Jerry) Young and Leonard Fisher of Olathe, Kansas; grandchildren, Reghan and Parker Weirich, Sonya and Callisia Fisher and Megan Young; siblings, Deborah (Steven) Murdock of North Platte and Jeffrey (Kathryn) Small of Aurora, Colorado; brother-in-law, Phillip Nieto of Centennial, Colorado; uncle, Kenneth (Evelyn) Small; and many nieces and nephews. Memorials are suggested to Flint Hills Bible Church, 1836 East U.S. Highway 50, Emporia, KS, 66801. Memorial service will be at 1 p.m. Friday, July 24, at Flint Hills Bible Church, 1836 East U.S. Highway 50, Emporia. Interment will be at 10 a.m. Monday, Aug. 3, at Fort McPherson National Cemetery, near Maxwell.
Obituaries Newsletter
Sign up to get the most recent local obituaries delivered to your inbox.