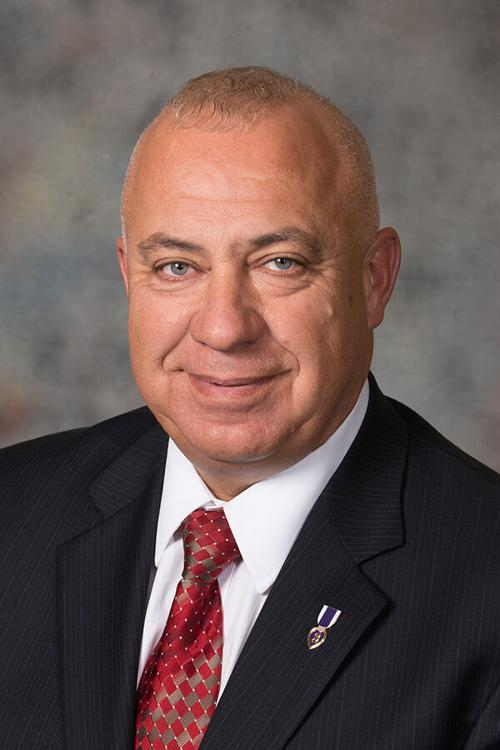 Since I first began my service in the Nebraska Legislature in 2017, I have introduced and strongly supported legislation over the years to legalize the permitless carry of concealed weapons. This is commonly referred to as a "constitutional carry" law. The idea is that the Second Amendment is the only permit a free American citizen should need to carry a gun. Four of our six neighboring states (Wyoming, South Dakota, Kansas, Missouri) have legalized constitutional carry, and it is currently being considered in the Iowa legislature.
My bill, LB 236, is not a statewide constitutional carry law. Instead LB 236 proposes allowing Nebraskans to choose constitutional carry one county at a time. I wrote the bill this way because of Nebraska's long history of strong local control at the county level. County boards have contacted my office asking what they can do to protect the right to keep and bear arms. LB 236 would give county boards the power to authorize permitless carry of concealed weapons within their respective counties.
LB 236 has advanced from committee, and Sen. Rob Clements has made it his priority bill. That means that we will be guaranteed the opportunity to debate this bill before the end of the session this year. I am honored that 16 of my colleagues have chosen to co-sponsor this bill and stand alongside me as we carry out our sworn duty to protect and defend the constitutional rights of those we serve. I encourage all Nebraskans to contact my colleagues at the Legislature to ask them to support LB 236 when it comes to the floor.
There are a lot of good bills relating to the right to keep and bear arms that are still held up in committee. We need to encourage the Judiciary Committee to report a number of bills to General File. These include Sen. Bostelman's LB 85 (providing notice before expiration of concealed handgun permits), Sen. Clements' LB 244 (creating a thirty day grace period for renewal of concealed handgun permits), Sen. Ben Hansen's LB 173 (providing that cased, unloaded firearms are not treated as concealed weapons), and Sen. Julie Slama's enhanced castle doctrine bill, LB 300. I would also like to see the Judiciary Committee advance Sen. Steve Halloran's common sense school safety proposal, LB 417, which would authorize off-duty law enforcement officers to go armed when working school security.
I am afraid it is not just the Judiciary Committee that is holding up good bills. The committee that I chair, the Government, Military and Veterans Affairs Committee, is still sitting on another of Senator Halloran's bills, LB 188. That bill would declare Nebraska a "Second Amendment Sanctuary State." It would also forbid the use of Nebraska law enforcement in enforcing federal gun control schemes that do not reflect Nebraska values. With what is going on in Washington, D.C., right now, LB 188 may be the most important gun rights bill introduced this year.
Please contact my office with any comments, questions, or concerns. Email me at tbrewer@leg.ne.gov, mail a letter to Sen. Tom Brewer, Room No. 1101, P.O. Box 94604, Lincoln, NE 68509, or call us at 402-471-2628.