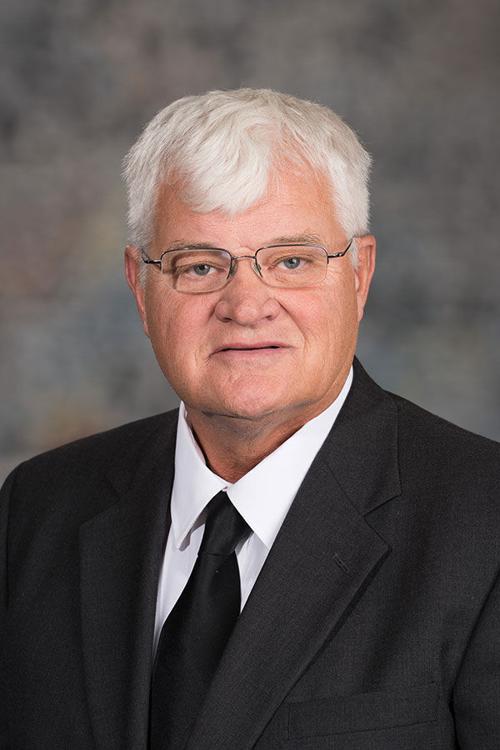 There will be no special legislative session to address the Biden administration's tyrannical COVID-19 mandates. The final tally was 28, five short of the necessary 33. Sens. Matt Williams and Rich Pahls added their names to the original 26. Of the 21 senators who refused to support your individual health care choice on COVID vaccines, 16 are registered Democrats and five are Republicans.
Since the governor has refused to call a special session on his own authority and left the decision to a weak Legislature, the only hope now that our constitutional rights will be protected, before the harm is done, rests in the federal courts. Nebraska Attorney General Doug Peterson has added Nebraska's name to a 10-state coalition that filed suit to halt the vaccine mandate for employees of federal contractors. Nine other states have similar suits filed in different federal courts across the nation.
I understand the clock is ticking and many of you who work for a federal contractor are faced with deciding sooner than the Dec. 8 deadline since the two-shot vaccines must be administered at least three weeks apart to be considered fully vaccinated. I understand there is also the choice of the single-shot Johnson & Johnson vaccine, which gives more time.
I am angry! No American should ever be put into the position President Biden has put American workers in. I am not alone; the outcome of the Virginia elections Tuesday night showed that a majority of Virginians have reached a boiling point over the abuse of power that Biden, along with members of the public school establishment, has arrogantly demonstrated. Those abuses have also risen to the forefront in Nebraska's politics. I am sure, for good or bad, the decision by Nebraska state senators to support or not support a special session will come into play next November.
Even if the federal courts rule against the federal mandates, it does not stop employers from taking action on their own to make vaccines a term of employment. The Nebraska Red Cross has recently mandated the vaccine to its volunteers and employees, as have large medical organizations and big-pharma corporations. One would suspect that the Union Pacific Railroad, as a good-faith action with its workforce and community, would rescind its vaccine mandate if the courts put a restraining order on the Biden administration. The Nebraska Legislature still needs to act quickly when we convene in January. There will be legislation introduced to protect your right to decide your own health care choices and stop employers from discriminating against the unvaccinated. A majority of senators will fight to protect your liberty; our success will depend on continued public pressure on those senators who are fiercely loyal to Biden. I am looking forward to the floor debate; I am very curious how tyranny is defended.
I have been asked why, in last week's column, I publicly told of my ordeal handling the ludicrous mud-throwing complaint brought against me by a Lincoln resident to the Nebraska Accountability and Disclosure Commission. First off, the individual and the reporter aiding her did not even have the decency to contact me with their concerns, which could have been easily cleared up without issuing false accusations. Second, it's time good people publicly stand up against the mudslinging, race baiting, arrogant, disdain for decency, loathing of the self-righteous political left and those in the liberal press. It happened in Virginia; it needs to happen in Nebraska.
My constituents know Barb and I live in North Platte. They know, when they ask, that we sold our large family home and in the meantime are renting a home while waiting out the high real estate market. I strongly disagree with Kate High; I don't believe one needs to be a property owner to hold elective office; such a belief would be blatant discrimination against those who rent a place to live. I never spend a full week in Lincoln. On recess days during session, I return to western Nebraska and North Platte.
One last clarification: As to why I keep my North Platte address unpublished, I do not personally fear the threats of left-wing cowards; I do have concerns for my wife's safety when I am away in Lincoln.