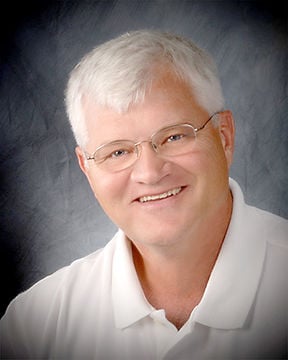 I have been asked for my opinion on the six ballot amendments and initiatives.
Amendment No.1: Striking from Article 1, Section 2 of the state constitution the phrase "otherwise than for punishment of crime, whereof the party shall have been duly convicted." It appears after the phrase, "There shall be neither slavery nor involuntary servitude in this state."
Our state constitution actually mirrors the wording of the 13th Amendment to our U.S. Constitution, which states, "Neither slavery nor involuntary servitude, except as a punishment for crime whereof the party shall have been duly convicted, shall exist within the United States, or any place subject to their jurisdiction." It was one of the last documents signed by President Lincoln before his assassination in 1865.
The noun "slavery" is the state of being under the control of someone where a person is forced to work for another. It does not always coincide with being a slave where one is the property of another.
Today when a judge gives a sentence of community service, making a young vandal clean up his graffiti, or when a convict is required to attend rehabilitation classes as a condition of release from confinement, both could be considered involuntary servitude or a form of slavery. If Amendment 1 passes, taxpayers may be forced to pay convicts a minimum wage to make their bed.
I now regret voting for Legislative Resolution 1CA. I got caught up in our present national atonement mood over an evil scar on the American conscience. Our state constitution should not conflict with the U.S. Constitution, and this issue is not about the ownership of slaves but instead concerns the rehabilitation and punishment of individuals who have committed crimes against society.
Amendment No 2: Article VIII, Section 12 of the state constitution, Tax Increment Financing. Include a new designation of extremely blighted and allow for a 20-year payback period in an extremely blighted area in lieu of the present 15 years limit for a standard TIF project.
You may remember Sen. Justin Wayne and I had a knockdown fight on the floor on this issue where he ended up putting filibuster motions on all of my bills as retribution. Undaunted, I continued to fight this vague expansion of TIF, but when Sen. Wayne agreed to accept my Amendment 1255, adding a definition of extremely blighted, "due to a high rate of unemployment combined with a high poverty rate as determined by law," I agreed to no longer fight the legislation.
At the end of the day, Sen. Wayne and I share the same passion to see TIF used properly as a tool to upgrade the older infrastructure of communities where many times poverty exists. He later helped enact my micro-TIF legislation LB 1021.
Good government is not for the faint of heart; it is done in the fire of debate in the public eye. Unjust government can only happen in the backroom deals of those who play well together. I am voting yes on Amendment 2.
Initiative Measure 428: A change to our state statutes to limit payday loan interest to 36% and prohibit payday lenders from evading this rate cap.
Presently, absorbent late fees and loan fees are often assessed to many of these loans. You can blame our federal government for this mess. Payday loans became common after the "Dodd-Frank" legislation passed in Congress, prohibiting high interest rates on credit card applicants with bad credit ratings; it took credit access away from many.
I am voting for the initiative. My only fear is that by eliminating credit access for some, we may see loan sharks on street corners. When there is demand, the market will always fill the need.
Initiative Measure 429: To constitutionally permit casino gambling at racetracks and measures 430 and 431 to enact it in our statutes: I do not see how they would improve the state's social character, nor do I see a net gain in tax receipts over the social cost to government.
Those who have discretionary cash can afford to travel out of state to gamble. When gambling is local, the poor have access; therein lies the social cost. I am unwilling to be part of it.
Catch the latest in Opinion
Get opinion pieces, letters and editorials sent directly to your inbox weekly!