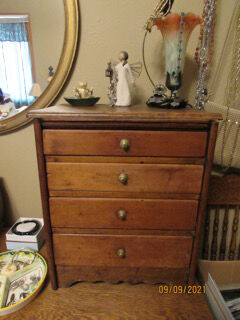 I hate to say it, but I do believe we had a taste of what might be coming down the road this winter. Yes, we had a bit of snow and we really saw a drift or two out by where I live north of town — a bit of country, which I love. The snowy weather this week was just a reminder that our Nebraska winter is on its way and we need to celebrate and truly enjoy every single day we have sunshine and warmer weather: For farmers to be able to get their corn and other crops out of the field, for ranchers to be able to transport their cattle to closer and warmer pastures for our up and coming winters and for everyone to clean their gardens and flower areas in preparation for our spring and summer next year.
You can appropriately tell in that first paragraph that this old gal is definitely a country girl and will remain so forever. So many winters, so many falls but then comes spring and our beautiful summers — all in the great state of Nebraska. Each season has a different color and each and every day has a different temperature and moisture (or not) and each day is yet a bit different than the one before. That is why I love our Nebraska so dearly.
This time of year brings about a familiar routine for some of us who collect vintage wooden furniture and complimenting pieces that may require a bit more work. About 50 years ago — yes, 50 — we started using a product from Howard's Oil Company in California. It was such a good product for our own furniture that we decided it would be nice to let people know more about this awesome oil. So we decided to sell it, as well. And I still do have it available at the consignment mall here in North Platte. But first let me tell you why I love it so much. Howard's Orange Oil is probably the best product I have ever used — my mother even used it on pieces that were not varnished but she did not have many of those. However today, I have several pieces that have never been varnished and probably will not have them any other way as long as I am the duster. I love the way it smells. I love the way it soaks into the wood so deeply and brings out the color of the stain on each individual piece.
Can you just imagine how our furniture must feel with all this dry air coming on this winter? Can you just remember how we feel when we get out of the shower and we put lotion or moisture onto our skin, and I think that is exactly how our furniture would feel, too. I have learned the hard way, many times, of finding new cracks in the top of a dresser or writing desk that I have purchased and I did not apply the oil appropriately through the months before I sold it. Sometimes I would even hand the buyer a bottle of my Orange Oil so they were aware of a good product and exactly what I have or had used on that particular piece of furniture.
As I am pretty much handling my own boxes of merchandise any more, I do not sell as much furniture as others do in the CR Rustic antique mall, 108 E. Fifth St. in North Platte. It is an antique shop with several different booths from many different dealers. We see furniture come and go through this mall all the time and most of it has been kept up absolutely beautifully. But sometimes, we see a piece come in and it is in a rougher condition than most — so, it may be decided to paint it instead of leaving it in its original wood color. And that is a very personal decision for each owner of that item.
Painting is wonderful on some old pieces where it may require too much work or man hours to make it look great again with the original finish. Sometimes you have to strip it and start over. I feel painting is the way to go on some of our older pieces where boards may have been replaced through the years or maybe it may even be missing a board here or there, so never being able to match some boards to the older materials of yesterday, it is a fun and safe way to paint a piece of furniture and make it look truly sharp again.
The owners of the CR Rustic Antique Mall (and many other dealers work with wood furniture as well) have some beautiful ways of painting and designing certain pieces of furniture that may have a problem top or different woods on the drawers or maybe just want to give it a different look. Not only painting the pieces but adding beautiful colored stenciled patterns and designs as well. They turn out gorgeous and they are being snapped up left and right. They hardly sit a week or two and they are gone out the door. And that is what we all like to see, of course. The kids in the shop have a site on Facebook at CR Rustic Antiques at 7 p.m. every Friday evening. They have done so many projects in the short 30 minute show and tell that it is just amazing. The creativity those two bring through those 30 minutes online is just so awesome. Please put it on your calendars. I know you will truly enjoy it!
But back to original wood furniture that is complete and still looking good with their original stained color as well as their shapes, etc., it is always good to strip lightly if necessary and in some cases, we may be able to just give the whole piece a good coat of stain and then let dry and then a coat or two of orange oil. Some people love to stain and varnish, also. Again, that is all each and everyone's own decision and what they like to have in their homes. No right, no wrong, just preferences on styles and how they are to be used in the future.
We have had some absolutely beautiful pieces of furniture come through the shop these past few months. From secretaries, to bookcases, to buffets and dressers, table and chair sets (with pressed back designs). The list goes on and on. As I do not deal much in furniture anymore because I do not have the space at home or the facility to work on them, but I love my smaller items. Howard Oil products work fantastically on all kinds of wood — from oak, cherry, walnut, mahogany, pine, etc. It is so easy to apply and let dry and then apply a coat of my Orange Oil wax or oil sprays and your furniture will glisten just like a varnish coat, but the oil will soak into unvarnished wood better, of course.
I noticed right after our latest move that I had better get into the shop and put a good coat of orange oil on my 100-plus-year-old display case and a few other pieces that I am using for displays. It is a nice scent and not obtrusive in any way — it compliments each and every piece of wood you use it on. Especially nice for bookcases as well as small night stands or lamp tables, etc. So many ways to use these products. And can even be used on wooden lamps and other wooden decorative pieces as well. I also carry a special oil for cutting boards and other kitchen surfaced cupboards which is safe for butcher blocks, etc.
Fall is here — with a touch of winter mix this past week — telling us it is time to get our furniture oiled up for cold weather. Fireplaces dry out our furniture and just plain furnace heat will dry out our furniture too for all wood items. So it is very important to keep all your wood oiled and looking great. Once it cracks, it is harder to fill a crack and stain it correctly than it is to keep oiling on a regular schedule so your wood does not crack to begin with. And do not forget your wooden picture frames.
As winter is approaching and starting to "yell" at us with this latest snow storm, it is definitely time to take a few days and oil our precious heirlooms of all kinds. The standing jewelry box in my photo this week is over 100 years old — or maybe much older. I can tell from the dovetailing on the drawers, a single dovetail but very well made. I need to get the orange oil spray on a rag or spray right onto the wood if it is extremely dry and then rub till I get a soft shine and it all soaks in and looks like it is brand new.
Winter time can be hard on livestock and humans who are taking care of their livestock, but Old Man Winter is hard on our wood furniture in our homes, too. Please take a walk through the CR Rustic Antique Mall and note all the fine things they have for painting furniture and knick knacks or using my Howard's Orange Oil — and other products. It is such a good feeling when you get done taking care of the preparation and preservation work on your wood furniture in your home and picture frames and smaller things as well.
Please take a stroll through the antique mall on East Fifth Street when you have a moment. They are open Tuesdays thru Saturdays. The variety they have available is absolutely amazing. I love to see young families (with their children) strolling through the shop and whoever is at the cashiers desk may even have a bit of Halloween candy still left. But they definitely do have some pretty awesome goodies for sale. Take a look at all of the jewelry, clothes, upholstered furniture, handmade ladies' bags, bags for travel, etc. Every time I walk into the store to take something in for my booth or for when I work on Saturday afternoons, I just love to walk clear through the store just to see what has been brought in differently for each dealer's booth area. Please take a tour soon, and please tell Rob and Corey that Judy Steele sent you.