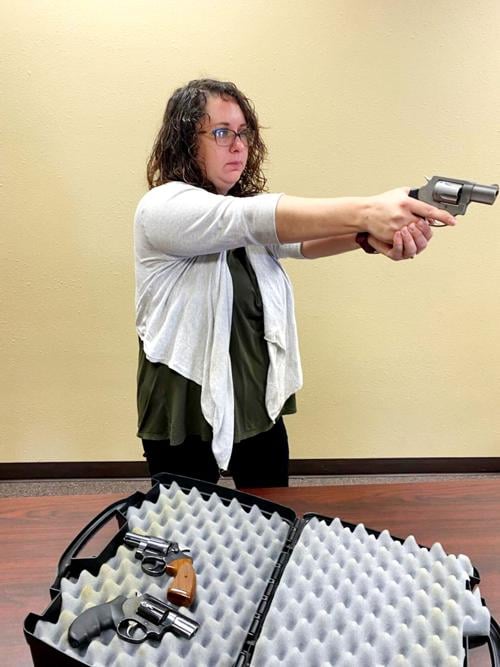 The .38 Special is one of those cartridges that could have simply faded away into firearms history, but there has been a recent resurgence in popularity. Most of the interest has been driven by new concealed carry revolvers being brought to the market. The .38 Special has enough energy to be effective in defense situations, but is also "mild" enough to shoot comfortably. Recoil is very manageable. A lot of women I've had in my pistol classes like the .38 Special for just that reason.
The .38 Special has been around for a long time — some 122 years. It was introduced in 1899 as an improvement over the .38 Long Colt. At the time, the .38 Long Colt was a military service cartridge, but it got a "bad" reputation for lacking stopping power against the heavy bamboo shields of charging Moro Tribesman in the Philippines during the Spanish-American War in 1898. Widespread opium use among the Moros probably had something to do with this as well. This situation actually led the military to look for another pistol and cartridge which was ultimately became the Model 1911 Colt .45 ACP.
When the .38 Special was originally introduced it was loaded with black powder. At that point in history smokeless powders were still relatively new. The black powder cartridges didn't last long though. Due to the cartridge's immediate popularity, ammunition manufacturers quickly shifted to smokeless powders that are still used today.
During the late 1920s, a new "standard load" for the .38 Special was developed using a 200-grain round-nosed lead bullet. It was called the .38 Super Police. Testing with this 200-grain bullet, fired at low velocity provided better performance for law enforcement situations. Great Britain was also testing the same 200-grain bullet in the smaller .38 S&W cartridge, which became known as the .38 S&W Super Police or the .38/200 in Britain. This cartridge was eventually adopted as the .38/200 for their standard issue military handguns.
The future of the .38 Special looked even better in 1930 when Smith & Wesson introduced a large frame revolver with a 5-inch barrel and fixed sights. This new handgun was designed for police use and became a standard for the next 50 years. Smith & Wesson christened this the .38/44 Heavy Duty.
In 1931 Smith & Wesson introduced a new high-power load called the .38 Special Hi-Speed with a 158-grain metal-tip bullet was developed for these revolvers in response to requests from law enforcement agencies for a handgun bullet that could penetrate auto bodies and body armor. Remember, the 1920s and early 1930s were the point in history where law enforcement regularly got into gun battles with gangsters, mostly over prohibition issues.
That same year, Colt Firearms announced that their Colt Official Police Pistol. It was made for "high-speed" .38 Special loads. The .38/44 high-speed cartridge came in three bullet weights: 158-, 150- and 110-grain, with either coated lead or steel jackets.
Forward on to World War II, the Navy and Marine Corps issued pistols chambered in the .38 Special to aircrews. There were .38 Special revolvers strapped to the sides of pilots and aircrews in Korea and the Vietnam War.
Despite its name, the .38 Special is actually .357–.358 inches in diameter bullet. The ".38" actually refers to the approximate diameter of the loaded brass case. The cartridge is known for its excellent accuracy and manageable recoil. It is still used for target shooting, formal target competition, hunting small game and personal defense.
With the rise in the number of law abiding citizens wanting to be able to carry a concealed handgun, most major manufacturers have created new models, or revived old models chambered for the .38 Special. Colt, Smith & Wesson, Ruger, Taurus, Rossi, Charter and others offer at least one model handgun that will fit just about every shooter and every budget.
If you are in the market for a new pistol, don't overlook the capabilities of the .38 Special. Good designs have a way of standing the test of time.
In Nebraska, springtime means fishing for walleye and crappie, turkey hunting and hunting morel mushrooms. From now until summer, you can find this delicious addition to your table or camp.
Morels don't all emerge at once. The first ones typically appear in wet meadows along rivers and streams. The best morel habitat tends to be in the eastern part of the state, but you can find morels in western Nebraska.
Morels need habitat that has loose soil, high humidity and decaying vegetation. They love rich soils with a lot of humus and rotting fallen trees and stumps. River bottom environments are typically good places to look. One more thing to think about when you're looking for morels; the same types of environment harbor ticks, and morels appear at about the same time ticks become a problem.
After you pick a bunch of morels you'll need to clean them. There are several schools of thought on the proper way to do this, but I like to place them in a bowl of tepid salt water for an hour or so to get off all dried dirt and drive out insects that may be in the mushrooms deep folds, etc. I pat them dry, slice them once, lengthwise, and get them ready for cooking.
You can cook morels as you would any mushroom (fry, sauté, grill). I like to dip mine in an egg/milk wash and roll them in finely ground cracker crumbs. I fry them in butter. Excellent.