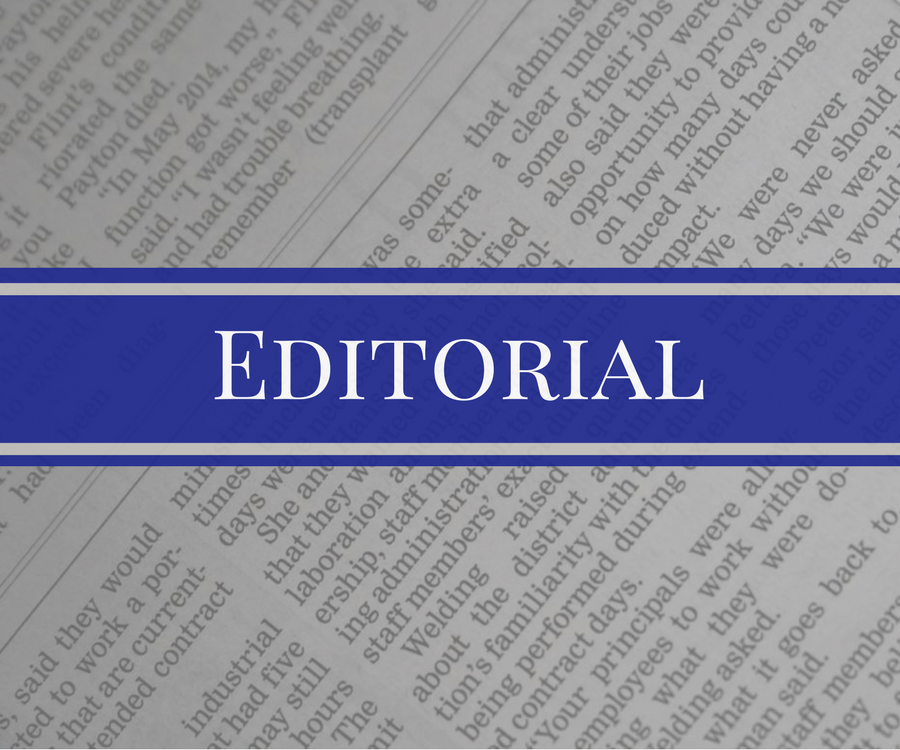 Legalized abortion didn't die last week when the U.S. Supreme Court refused to keep a Texas law basically blocking abortions after six weeks from taking effect.
Neither does that 5-4 ruling ensure that the court's twin 1973 rulings of Roe v. Wade and Doe v. Bolton will topple once this law or others reach it through normal channels.
Nonetheless, a majority of justices has enabled a state to effectively rule out most abortions within its borders for the first time since Jan. 22, 1973.
Now, perhaps, one dare hope Roe's end is near.
Would that all Americans would recognize such a step as the mighty blow it should be in securing the basic rights and equality of all human beings, from conception to natural death.
It won't be so. Such is the incalculable cultural damage Roe v. Wade and its governing logic has wrought.
To better understand its depth, we quote what we wrote here on Feb. 10, 2019:
"Across the millennia, the greatest evils have arisen when one group of humans decided to regard another group of humans as nonpersons, for whatever reasons suited them."
That's what the late Justice Harry Blackmun powerfully enabled in his 7-2 ruling in Roe.
That case, too, came out of Texas, which had defended its then-existing abortion ban by upholding the personhood of the unborn.
Instead, Blackmun replied "that the word 'person,' as used in the Fourteenth Amendment, does not include the unborn."
Therefore, as we said in 2019, "the most helpless human beings on Earth lost their right to life on the basis of whether their bodies had hit the atmosphere.
"A child born prematurely enjoys full human rights. An unborn child in the womb does not."
More than 60 million unborn humans — and counting — have unjustly lost their lives to the Roe Court's blatant denial of the Declaration of Independence's "self-evident" truths that all humans "are created equal," with "certain unalienable rights" that include "life, liberty and the pursuit of happiness."
But Roe's tragedy is not unique. And Justice Blackmun's logic was not new. Both fit all too well into humanity's sorry, bloody history.
For history's "greatest evils" have never been visited solely upon humans inside a womb.
All one need do is successfully persuade others that other races, the opposite sex or humans with disabilities, different beliefs or countless other trivial differences are therefore not fully human.
Inferior. Lacking rights. Even worthy of mistreatment or death.
An earlier Supreme Court, in the dreadful Dred Scott decision of 1857, denied personhood to Blacks. They still suffer the aftereffects.
Native Americans didn't enjoy legal personhood before the 1879 Standing Bear decision by U.S. District Judge Elmer Dundy of Omaha. They still suffer, too.
Adolf Hitler and his Nazis stripped Jews of personhood, rights, life itself. Genocides abound, in all times and places.
But the logic of Dred Scott and Roe also can be used to turn blind eyes or ears to any human beings in need who don't look, talk or act like us or come from somewhere else.
Each side of our culture wars since 1973 has been guilty of neglecting or devaluing human lives — in small ways or great — at different points in the human life cycle.
None can be excused, particularly if Thomas Jefferson was correct about the "self-evident" truths. He was, and is.
Worse, each side weaponizes the other's failings to uphold the full equality and humanity of each of us, born or unborn. And the poison spreads anew.
The legal death of Roe cannot fully excise it, any more than could Abraham Lincoln in 1865 or the Rev. Martin Luther King Jr. a century later.
It would, however, let us start anew in living up to our national creed, as expressed in the Declaration, and the various creeds so many of us express in places of worship.
The current Texas law, which takes a unique approach in attacking Roe, might yet fall. A simple vacation of Roe would be better, which Mississippi is seeking in another pending Supreme Court case.
The justices have disappointed before. Yet today, there is hope.
Meanwhile, let us begin a new day, right now, by irreversibly resolving to treat every member of Homo sapiens, at every stage of life, as the fully human person the Creator made each of us to be.