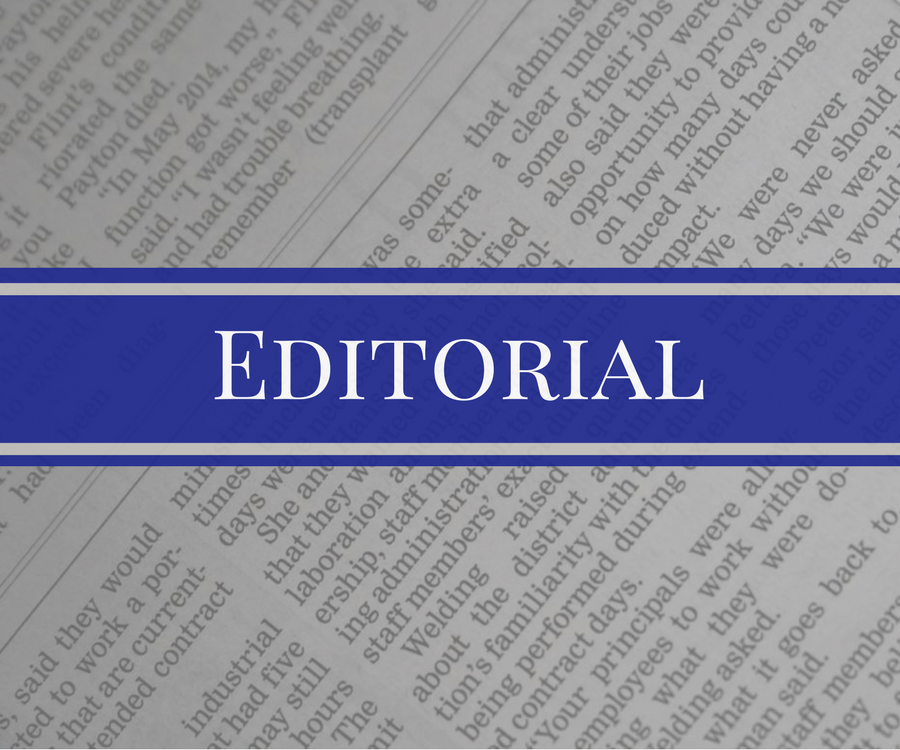 Frankly, if "greater Nebraska" must give up yet another Unicameral seat to Omaha and Lincoln, it's time for our rural neighbors farther east to take a turn.
Two competing maps — one that again erases a western legislative district, and a second that doesn't — have been put before Nebraskans for public comment as a special redistricting session opens Monday.
A pair of alternative maps for Nebraska's three U.S. House districts also will be presented at public hearings Tuesday in Grand Island, Wednesday in Lincoln and Thursday in Omaha.
We won't dwell on those here because, honestly, neither would change anything for us here in the heart of the 3rd District.
The legislative maps are another matter.
We're facing the same problem we've faced repeatedly since the Great Depression: The Omaha and Lincoln areas gained population in the 2020 census, while most of the other 90 counties shrank.
For the third time since 1990, explosive metro growth and the U.S. Supreme Court's "one man, one vote" ruling of 1962 will force senators to take a rural district and move it into the Omaha area.
(That 1962 ruling, by the way, is precisely why greater Nebraska would gain nothing by returning to a two-house Legislature. The second house also would have to be represented by population. We'd be paying for more lawmakers and staff and get two chambers dominated by Omaha and Lincoln, not just one.)
It's inevitable but unfortunate that the competing maps are being called "Republican" and "Democratic" maps because of the party affiliations among members of the special Redistricting Committee who back them.
We in western Nebraska, no matter whether we prefer elephants or donkeys — or neither — must set that aside and stand up to preserve our voice in Lincoln.
The "Republican" map — for once! — would move a mostly rural district already 200 miles east of North Platte. That's District 24, currently containing Seward, York and Polk counties west and northwest of Lincoln.
The "Democratic" map, by contrast, would carve up District 44 — long centered in southwest Nebraska — and move that district into the Omaha area.
Yes, one must start somewhere in crafting a final map. But why do some easterners always start in the west?
Western Nebraskans, be they Democrats or Republicans, will lose equally if our region loses a third legislative district in 30 years.
District 39, once represented by the late Unicameral Speaker and U.S. Rep. Bill Barrett of Lexington, was the first shifted from our area. Next to go east was District 49, once in the northern Panhandle.
Senators have to consider many factors, some legal and others practical, in drawing fair and equitable district maps. We call attention to one factor ignored in our case in the so-called "Democratic" map: geography.
No matter which map is adopted, North Platte Sen. Mike Groene's successor will have to do more driving. District 42, long confined to Lincoln County, no longer has enough people to be a one-county district.
But let's face it: Most lawmakers east of Grand Island can cross their districts in minutes to an hour. It can take several hours for their western counterparts, especially in the Sandhills' vast District 43.
It'd be just as hard for a western Democratic senator, should one be elected, to stay in touch with voters. Not to mention vice versa.
Of course, out here we're used to considering 80 to 100 miles a "short drive." We have no choice.
But why shouldn't a few lawmakers with rural areas, even on the edge of Omaha and Lincoln, have to drive farther for once?
Both would-be Unicam maps will be introduced as legislative bills, but neither is final. Either could be altered in the special Redistricting Committee or on the floor.
The nearest public hearing on redistricting will be at 1:30 p.m. CT Tuesday at Central Community College in Grand Island. Other hearings will be held Wednesday in the State Capitol and Thursday in Omaha's Scott Conference Center.
We urge you to voice your support for the so-called "Republican" Unicameral map, but not — repeat, not — because it's called that.