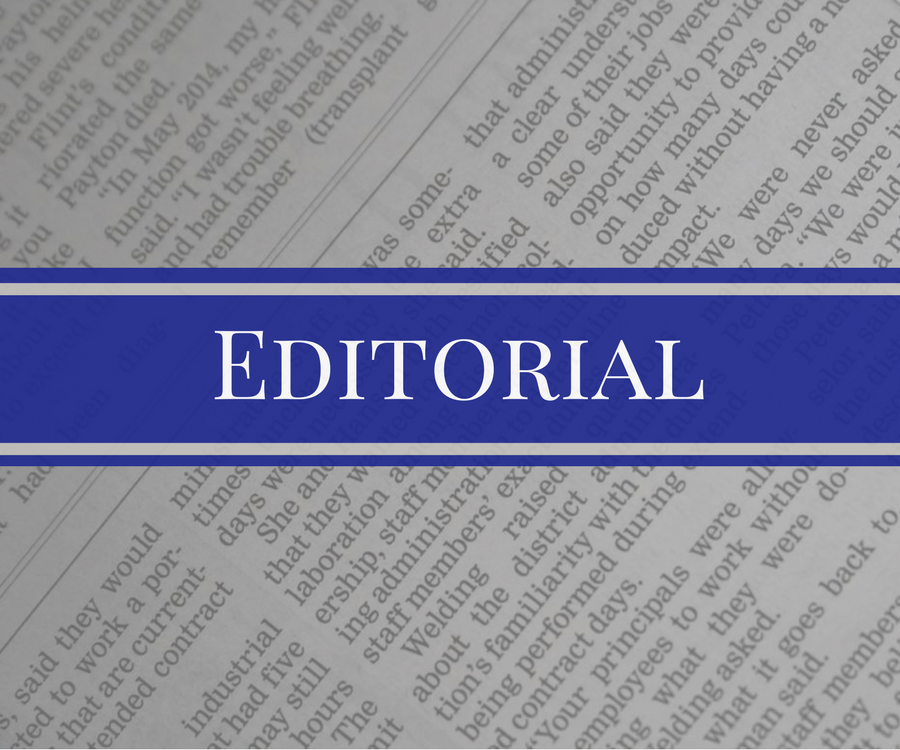 Instead of moving quickly as they did two years ago, Lincoln County commissioners will open the vacant county treasurer's position to interested applicants through month's end.
Whoever the County Board ultimately chooses — state law gives the board until Sept. 13 — that person will be the third county treasurer in the current four-year term that expires in January 2023.
It's vital that commissioners take every step possible to get this appointment right.
But voters, with county elections around the corner in 2022, must be ready to take it from there.
The most recent treasurer, as readers know, resigned amid an investigation of financial transactions in her office. Because formal charges have yet to be filed, we'll leave that there at this time.
She was named treasurer in 2019 after commissioners removed her predecessor — the one voters had elected in 2018 — after a State Auditor's Office report turned up multiple failures to forward property taxes and perform other required duties.
When questioned during a July 2019 County Board hearing, the elected treasurer — who had previously been treasurer in another Nebraska county — admitted she hadn't taken advantage in either county of state-level training to prepare for the job. (A 2020 state law now requires it.)
The interim treasurer got the job full-time just a week later — without the County Board taking any other applications.
It seems, based on two commissioners' comments after she quit July 30, that the board gave her the job without obtaining the type of background check that many other governing boards seek in filling vacancies.
Oversight or not, that failure cannot be repeated this time around.
The integrity of county government, especially in the handling of taxpayers' funds, is at stake.
County Board Chairman Kent Weems said Aug. 9 that the five commissioners "without a doubt" would have background checks done on anyone who applies for the treasurer's job by the 4 p.m. Sept. 1 deadline.
It would be well for the commissioners to have several candidates to choose from, be they inside or outside the Treasurer's Office.
By no means do we wish to demean any current employees there. On the contrary.
But the fact remains that this vital post has been vacated twice in two years, both times for performance-based reasons. A broad slate of well-qualified applicants would boost public confidence in the next treasurer.
Whether the County Board has outside candidates to consider, of course, depends on Lincoln County residents who have the necessary background and skills.
Perhaps a longtime or recently retired banker or accountant or bookkeeper might consider seeking the post, either to complete this term or run for the next one (or both).
Which brings us to the 2022 elections and the way Nebraskans have long chosen to divide power in both state and county government.
Despite appearances, neither the governor in the State Capitol nor county boards in their courthouses enjoy complete executive powers in their respective realms.
Voters instead fill certain positions separately. And such county "row officials" enjoy broad autonomy in how they run their offices.
County boards can fill vacancies in those offices. And as Lincoln County residents learned two years ago, state law gives them limited powers to remove certain row officials when handling of taxes is involved.
Otherwise, commissioners can't tell the county treasurer, clerk, sheriff, attorney, assessor, register of deeds, surveyor or public defender what to do.
Who, then, does it usually fall upon to choose treasurers who can handle money responsibly and other row officials who have the proper credentials and integrity for their jobs?
If commissioners failed to check backgrounds in filling the treasurer's job in 2019, that's on them.
But the circumstances that vacated that office the first time? That's on all of us who vote.
Most elections for county row officials, sadly, draw just one candidate at best. As Lincoln County's 2022 elections approach, we encourage our fellow residents to offer themselves if they have the right credentials — and, no matter what, to judge as wisely as possible at the voting booth.
Editor's note: An earlier version of this editorial incorrectly referred to the now-former county treasurer who was appointed in 2019 as having been the deputy of the previous elected treasurer.