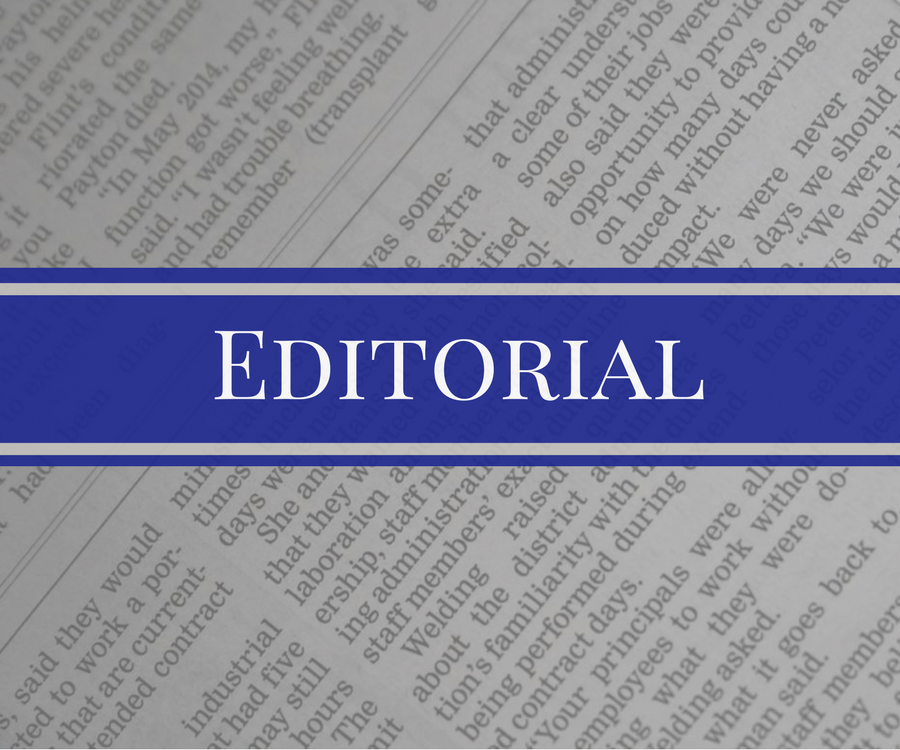 Two vital truths were again exposed in Friday's legislative debate over Unicameral redistricting. Western Nebraskans dare not forget them.
After losing District 39 to the east in the 1990s and District 49 a decade ago, now the west would see District 36 carved up and shipped to western Sarpy County under a revised map that won 43-5 first-round approval Friday.
For the third time in 30 years, Nebraska's "East Coast" marched in lockstep to uphold the first truth: Nebraska's 500 miles are much, much longer east to west than they are west to east.
(Why? Maybe because folks driving west must go uphill all the way ... roughly 6 feet a mile?)
State Sen. Steve Erdman of Bayard rightly called out the Redistricting Committee for deciding (when have we seen this before?) that Grand Island was as far "west" as they needed to come for public hearings on district maps.
Let us be clear: We're not protesting the inevitability that rural Nebraska as a whole again must give up a seat to satisfy the "one man, one vote" constitutional principle affirmed in a key 1962 U.S. Supreme Court ruling.
But with 90 "greater Nebraska" counties to work with, why must the western half of our state always give up a district to Omaha?
As we said Sept. 12, lawmakers from Grand Island east usually can drive across their districts in minutes. Ours need hours.
Senators had at least one chance to share the geographic pain with the original plan advanced by a bare Redistricting Committee majority.
That one would have divvied up District 24, which covers Polk, York and Seward counties. (Which we found funny, sort of, as we know of geographically ignorant Omahans who consider Seward and York "western Nebraska.")
But after dueling filibusters and strong objections by its (officially) Republican senator, District 24 will basically stay as is.
We don't blame this outcome on District 36 Sen. Matt Williams, who made powerful arguments for keeping Dawson and Custer counties together in District 36 (Sept. 8 column).
Senators are running out of time, thanks to the pandemic-related delays in the 2020 census. Local governments can't redistrict until the Legislature finishes. Putting off that work risked delaying May's primary to next summer.
For the sake of would-be local and Unicameral candidates, Williams settled for making Custer and Dawson counties the respective anchors of Districts 43 and 44.
We get it. But it shouldn't have come to that, as Erdman and North Platte Sen. Mike Groene rightly told lawmakers Friday.
In so doing, Groene said: "We continue to move things east, and we say (it's) red (vs.) blue. But I continue to see in this body rural vs. urban."
That points to the second vital truth: Nebraska effectively has long had not two major "parties" but three — rural Nebraskans (be they red or blue), urban Republicans and urban Democrats.
We're grateful for the times Omaha and Lincoln senators have supported issues vital to us, like Groene's rail-park aid bill last session.
But when push came to shove Friday, how many urban GOP senators backed their Democratic counterparts?
One might argue that the Legislature's nonpartisan nature gives urban Republicans an excuse to desert rural colleagues.
All we see is that all our senators are Republicans but party loyalty hasn't paid off much on key rural issues. Like property taxes. State school aid. Or redistricting.
We've consistently urged Nebraskans to uphold the nonpartisan Unicameral not because we're ignorant of party influence there — far from it — but because it's rural Nebraska's best chance to force myopic eastern neighbors to realize rural needs are real and dare not be ignored.
A handful do. Groene paid tribute Friday to Omaha Sen. Justin Wayne, the Redistricting Committee's vice chairman, saying he fought harder for rural interests in that committee as a Democrat than did many Republicans.
Wayne also would urge us to not turn a blind eye toward the struggles of lower- and middle-income urban Nebraskans. But might rural and inner-city Nebraska have much more in common than either realizes?
So we've once again seen how Nebraska's status quo remains tilted "downhill" toward the east.
There's only one way to reverse that flow: Grow rural Nebraska. On our own, mostly, with any urban friends who recognize the Wyoming border isn't next to Lincoln Air Park.