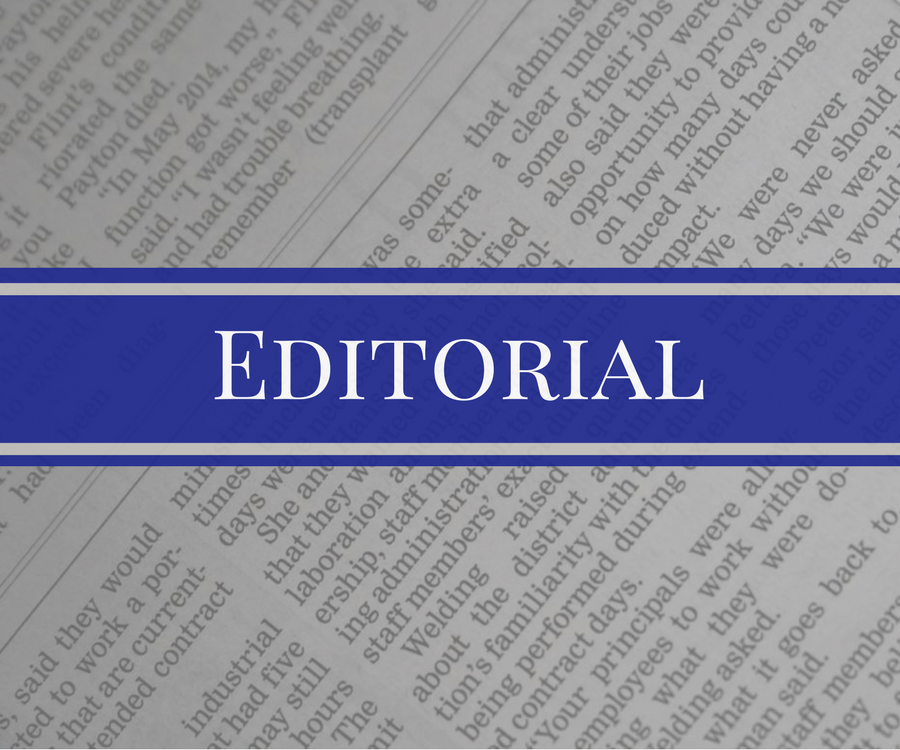 If you lived in or near North Platte in 1972, chances are you remember when "The Mall" was new, bright, shiny and full.
What we now call Platte River Mall quickly became North Platte's big drawing card for shoppers throughout west central Nebraska.
It isn't that today. And we all know it.
It has nothing to do with the remaining mall businesses or the efforts by our community leaders to lure new local, regional or national stores or eating places.
It's due to too many years of neglect by out-of-state owners who let needed repairs and upgrades pile up until a near-total overhaul became the only answer.
The mall finally has Nebraska owners, with regional ties, willing to take on the nearly $75 million task of turning a worn-out mall into a regional attraction again.
The question is whether we're willing to help pay to make that plan a reality.
We believe Rev Development LLC's vision, as such, has been well received. The City Council has given unanimous first-round approval to a rezoning ordinance that incorporates that vision.
Now comes the tough part: the money.
Rev's redevelopment plan will come before the Planning Commission April 27 and the City Council next month.
It asks the city to contribute at least one-fifth of its cost from three city sources.
Rev hasn't yet formally asked for Quality Growth Fund help. But that's bound to be by far the smallest "ask," given QGF's roughly $1.5 million balance and the city's desire not to exhaust that on a single project.
Tax increment financing would help Rev gradually recover $8.12 million of the costs of redoing the mall's infrastructure. That's 10.8% of the $74.95 million price tag.
And another 10% — about $7.51 million — would come from a source that isn't new to Nebraska but would be new to North Platte.
Yes, its name includes a three-letter word starting with "T" and ending with "X."
But it's vital to understand what the proposed "enhanced employment area" tax does and doesn't entail.
It's basically an additional sales tax, limited to one purpose, charged in a limited area (the mall's 28 acres) for a limited time period.
Nebraska's state sales tax (5.5%) and North Platte's city sales tax (1.5%) would continue to be collected citywide. But within the 28-acre mall complex — and only there — shoppers and diners would pay an extra 1.95%, for a total of 8.95%.
The 1.95% EEA tax also would go toward Rev's eligible costs, but only until either it's raised $7.51 million or 20 years pass by, whichever comes first. (TIF works in similar fashion, but with a 15-year maximum life.)
Like all sales taxes, anyone — from anywhere — who eats or shops at the reimagined mall would help to pay for bringing in more dining and especially shopping options than we've been left with.
We know there's not much left there.
Just six years ago, 91% of the mall's space was leased. Today, with longtime anchors J.C. Penney Co. and Herberger's both gone, only one-third is occupied.
Look at the state of the parking lots. Look inside the main mall, which has changed little and hasn't been kept up over 49 years.
Community Redevelopment Authority Chairman Mike Jacobson recently offered an apt analogy to describe the situation.
The last owner, he said, "had been riding this horse for a long time and never fed the horse, never gave the horse water.
"He just kept riding the horse, and I think the intention was to ride the horse until it fell down and then shoot it — OK? — which really wasn't in our best interest."
And here we are. So what now?
We know how much North Platte residents and west central Nebraskans want back the broader variety of shopping, eating and entertainment options that this city of some 24,000 once had and ought to have.
It won't happen with a mall that's becoming a sad 28-acre eyesore right at our doorstep.
If we want something better, we as North Platte residents need to chip in toward the cost of its rebirth. Remember: We won't bear that cost alone.
If you agree, we urge you to say so to your elected officials over the next month.