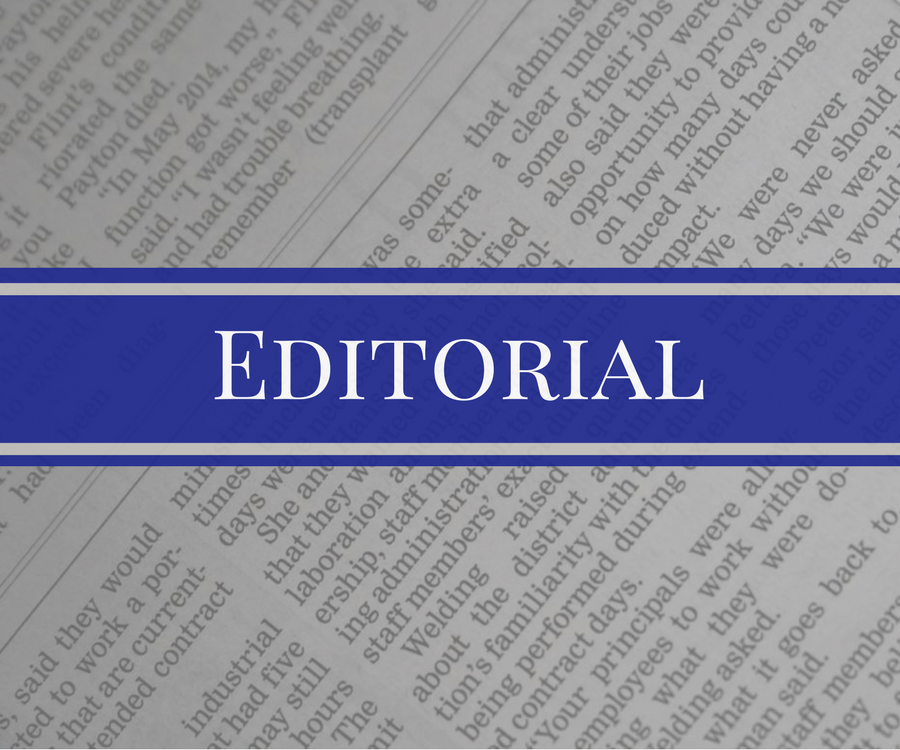 We know people don't usually turn out in force when their elected leaders are considering an idea they support.
It's usually the opposite.
But if you want what Platte River Mall's new owners are proposing — a revived, revitalized mall that once more keeps North Platte shoppers home and lures neighbors from miles around — we suggest attending Tuesday's 5:30 p.m. City Council meeting.
We believe many residents want this, even if it means chipping in, through purchases at the mall, to get more of the stores, eating places and even living options they want.
If you disagree, by all means show up and express your opinion, too. That's what governing ourselves is all about.
But if you agree, this is the time to show the council how you feel.
The Telegraph has written several times, including elsewhere in today's paper, about Rev Development LLC's $75 million redevelopment proposal.
We invite you to go to nptelegraph.com, type "Platte River Mall" in the search box and review our stories and editorials.
Here's what matters most:
The council will face three mall-related questions Tuesday. One would finalize the mall's zoning. A second would grant a $1 million Quality Growth Fund loan.
Both are important. But the night's most pivotal item is an ordinance facing first-round debate to declare the 1972 mall an "enhanced employment area."
Without it, the city can't collect a temporary 1.95% EEA "occupation tax" at the mall — and only at the mall — toward the massive costs of replacing its worn-out paving and redoing 49-year-old water, sewer and electric lines.
Yes, the redevelopment plan also seeks tax increment financing (a far more familiar technique here) for the rest of the $15.63 million Rev wants over time from the city to help repay their estimated bill to update the main mall's infrastructure.
But it isn't an either/or between TIF and EEA. It's both/and. The infrastructure rebuild to revitalize our mall is that huge.
If the council approves the whole package, North Platte will have its best chance to regain the range of shopping and eating options we've lost since 2015 and must drive to Kearney to find.
But if the council rejects the whole plan, "The Mall" will just keep fading away.
Some of Rev's plans would get done if the city approves only TIF and the QGF loan, mall co-owner Mike Works says.
But without EEA, he adds, they'll run out of money before they can redo most of the main mall — or the decrepit parking lot that hasn't been repaved in 27 years.
The stores and restaurants so often talked about on local social media won't come to a worn-out mall. Period.
How badly do we want places like those?
The EEA "tax" is a temporary, voluntary user fee. It's not a citywide tax.
If you don't like the EEA tax, don't shop at the mall.
As for TIF, we've often noted that it doesn't take away tax dollars we already collect. By temporarily diverting property taxes from a project's gains in taxable value, we merely put off what we stand to gain.
But in this case, we already have lost both property taxes and city sales taxes — from the mall's decline.
We won't lose any more by backing TIF and EEA for the mall. We do have a strong chance of getting back the lost sales tax income (and more) quickly and the lost property tax income (and more) over 15 to 20 years (or sooner).
Only one piece of Rev's aid package — the $1 million QGF loan to help redo the mall's façades — would tap our treasury.
It's from sales taxes we've already collected and set aside for projects like this. We also stand to earn those back.
Rev's vision for the mall invites North Platte residents — and our regional neighbors — to help turn the mall into the 21st-century shopping center Nebraska's 10th-largest city should have.
Our taxpayers have nothing to lose and everything to gain.
We may never have another chance to keep a once-proud anchor of our economy from forever becoming a depressing monument to times passed by.
If Tuesday's mall proposals pass, other votes lie ahead through June 1. But they depend entirely on what happens in two days.
We hope to see you at City Hall Tuesday.