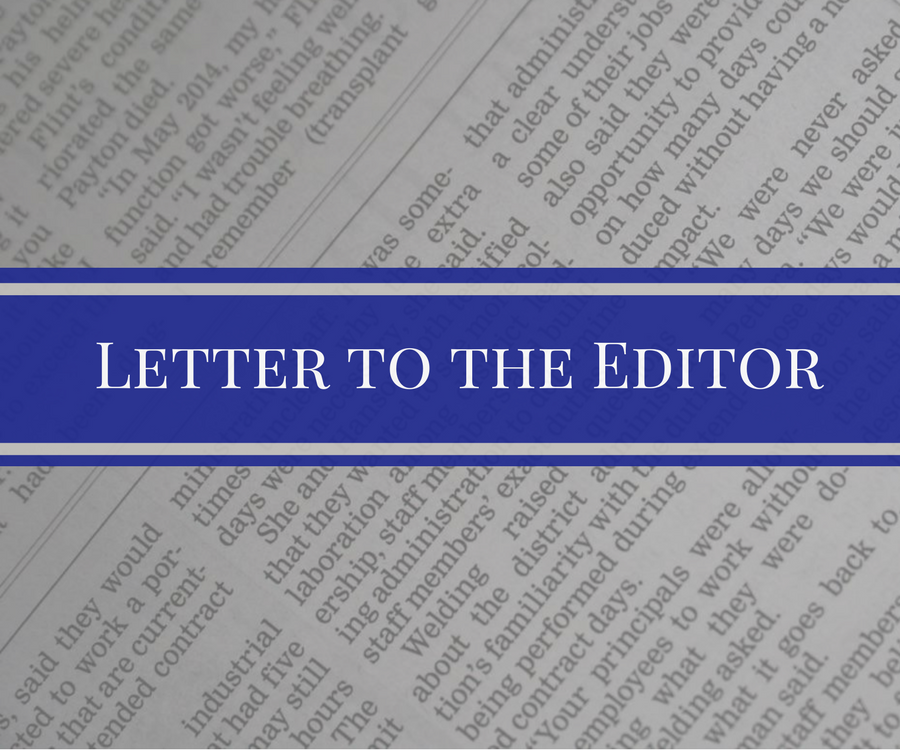 I was recently surprised to see state Sen. Mike Groene devoted an entire opinion piece attacking a terrible, dishonest person — me. Please allow me the favor to respond.
It would seem Groene got a burr under his saddle after I filed a complaint with the Nebraska Accountability and Disclosure Commission because he failed to disclose he owns a condominium. For that, he labels me a "political activist" engaged in a "witch hunt."
A more fitting description is that I am a lifelong Nebraskan, mostly in rural Nebraska; mother; and grandmother. I was also a 30-year employee of the Nebraska Department of Health and Human Services and was honored as Supervisor of the Year. Now retired, I have taken up studying money in politics, primarily centering on Unicameral campaign donations. My goal has been to understand how Nebraska compares with other states. I have presented my findings to church groups and civic organizations. If this makes me a "political activist," I gladly accept his insult as an accolade.
I would like to set the record straight in regard to some of the senator's blustery charges:
To start off, he stated erroneously that the basis of my complaint to the NADC was that he did not reside in District 42. In truth, my complaint was based upon an easily proven discrepancy: On his annual NADC Statement of Financial Interests, Groene failed to disclose he owns a condo in the city of Lincoln.
The NADC ruled in Groene's favor, relying on a legal opinion that a person might have multiple residences, none of which must be disclosed on the NADC financial statement. My issue was his failure to disclose an asset, but the senator is correct in that there is another, more important question: Which Lincoln does he reside in — the county of Lincoln or the city of Lincoln? The question gained even greater relevance after he sold his home in North Platte. As far as I can determine, Groene no longer owns any real estate in District 42, but does in Lancaster County.
This isn't just about some minor discrepancy on a report very few read or even know about. Consider this: If Groene no longer has a residence in North Platte, he can't represent District 42 in the Legislature. A different set of Nebraska laws determines the residence of elected officials.
But there's more: The senator's residency affects his "sessional reimbursement." That's the mileage (58 cents per mile in 2019) plus per diem ($151 per day) senators receive based on the distance between their "home" and the Capitol in Lincoln. Senators making their homes within 50 miles of the Capitol receive considerably less sessional reimbursement than those whose homes are in western Nebraska. As taxpayers, we should have a right to know how Groene's sessional reimbursement is calculated. His sessional reimbursement exceeds the salary he receives as senator.
The senator refuses to clarify where he actually resides because he's terrified of death threats from left-wing activists; however, during Unicameral debate the senator openly mocked and belittled the fears of other senators who were receiving death threats. He said "everybody" received death threats, and told his colleagues to toughen up. The senator himself has been threatened, and I don't want to minimize that. He reported the threat, and the State Patrol investigated, and he praised their response. None of this exempts him from the law and I want to clarify none of this had anything to do with me.
The senator says my questions are a "witch hunt," but I would suggest what really keeps him up at night is the scarier question of whether he meets the legal requirements to represent District 42. Instead of simply clarifying his residency, the senator wants us to take him at his word that there's nothing to worry about. Taking him at his word is a tall order when you consider his statement: "I have never taken campaign money from political action committees or special interest groups." I invite you to check out Groene's NADC Form B-1 campaign finance report covering Oct. 23-Dec. 31, 2018:
$500 NE Fraternal Order of Police (PAC) — registered political action committee — he has definitely taken money from a PAC.