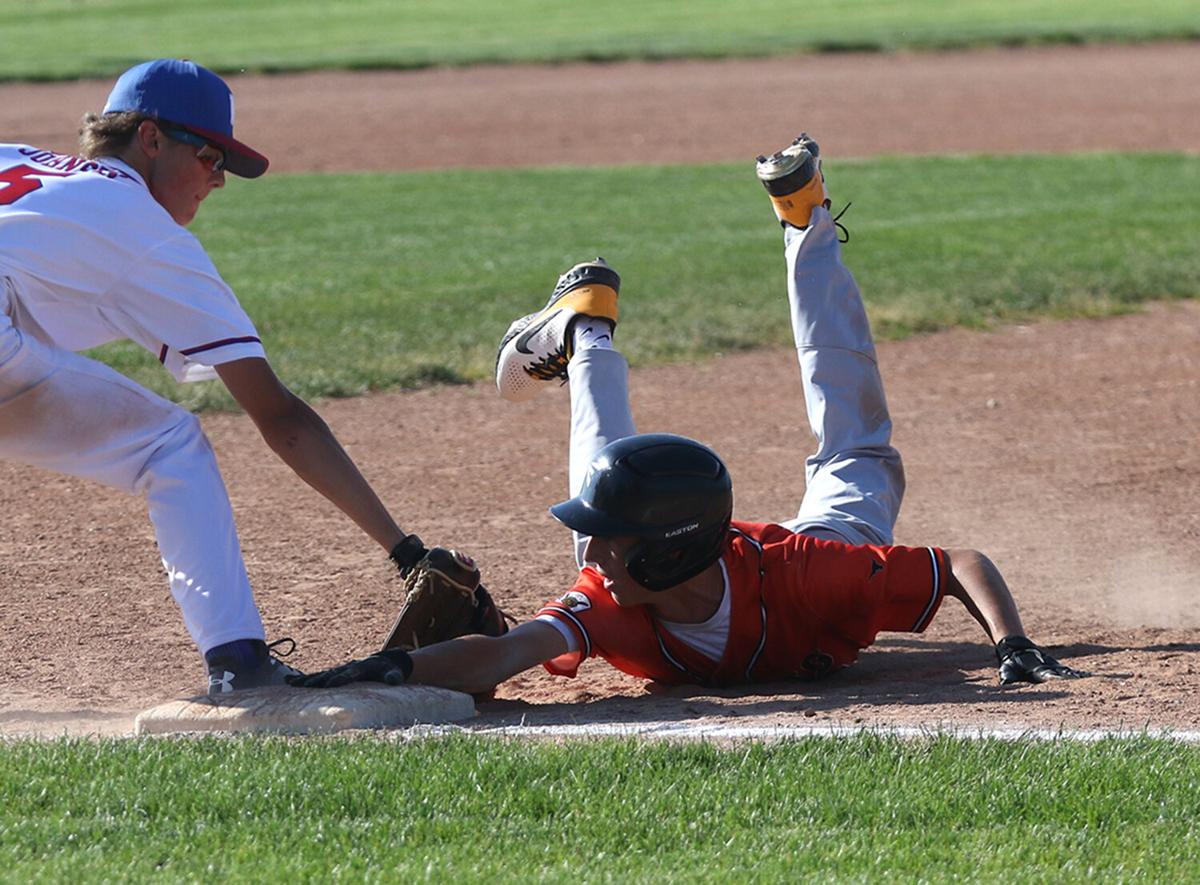 HERSHEY — Putting runners on base wasn't the biggest issue for the Hershland Legion baseball team on Tuesday.
Bringing the runners home was.
The Trojans went 1-for-9 with runners in scoring position in a 9-1 loss to Imperial during a junior legion baseball game. Hershland stranded eight runners in the loss.
"We just couldn't get them in," Hershland coach Brady Roberts said.
Hershland also hit into two double plays — including one where a runner was doubled off base on a pop out — and had a player picked off second base for the final out that was among the lowlights in a rough game on the base paths.
"We had a lot of (mistakes), just stuff that we shouldn't be doing," Roberts said of the Trojans, who fell to 3-4 in junior-level play. "We are six or seven games in and those are mistakes that shouldn't be happening."
Hershland's game against Imperial in a senior legion matchup was not completed by the Telegraph's press time. The Trojans entered with a 0-1 record in senior-level play.
In the early game, no Hershland player had more than one hit.
Imperial had its issues on the base paths too. The Longhorns stranded nine runners and left the bases loaded in the third inning.
But Imperial also had a triple and a double on consecutive at-bats with two outs in the sixth inning.
Both hits scored a run as the Longhorns built a 6-0 lead.
"We struggled with (runners on base) and we have all year," Imperial coach Bruce Peterson said. "We're getting better and we were toward the end of the game tonight."
Imperial's first four batters of the game reached base safely as part of the Longhorns two-run rally.
The Longhorns added a pair of runs in the third and then tacked on three more in the seventh.
That was more than enough offense for Imperial starting pitcher Colin O'Neil, who allowed four hits and lost his shutout bid in the sixth inning.
Imperial turned an inning-ending double play in the both of the first two innings.
"I think he threw better when they had a runner on," Peterson said. "He did a nice job of not getting frustrated and not giving (Hershland) any more. His defense helped him out.
"We made some big plays — doubling the runner off on the fly. That helped him out," Peterson said. "He also got ahead of hitters, throwing first-pitch strikes."
Hershland starter Matt Lungrin allowed eight hits before he was pulled in the sixth inning for Kyler Cox.