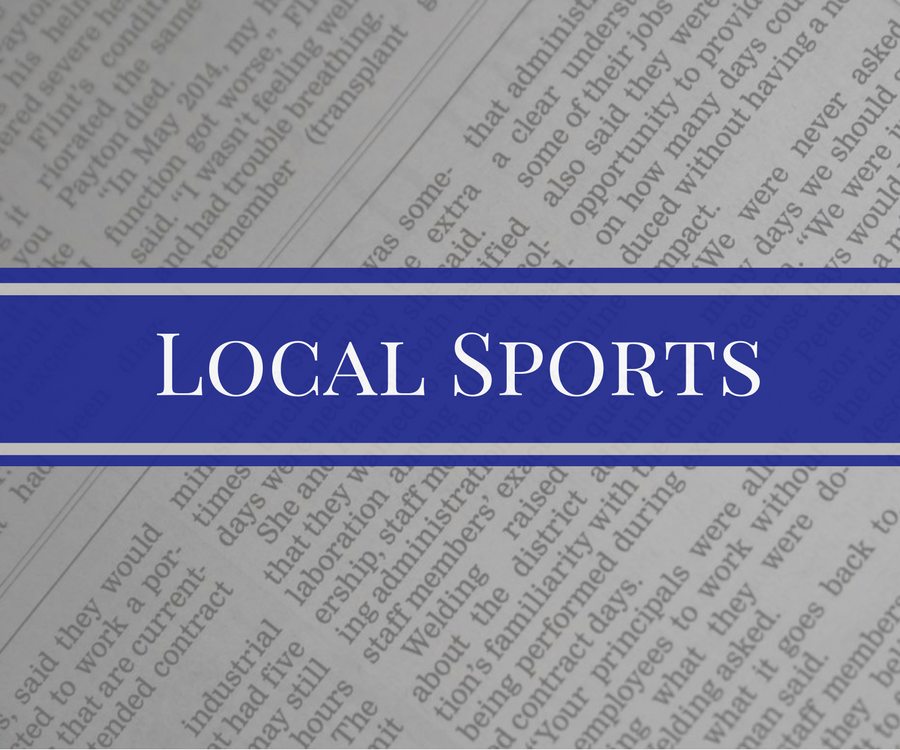 UPDATED, Oct. 17, 2020 — This story has been updated to correct the scorer of North Platte's game-clinching touchdown and add the Bulldogs' first-round Class A playoff opponent.
The cheers rose loud and long from the Bauer Field stands Friday night as North Platte wrapped up a turnaround 5-2 regular season.
After coming up with clutch plays throughout, the Bulldogs ran out the game's last 5:18 on the ground to beat Millard West 17-7 and break a two-game skid.
North Platte, ranked 10th by the Omaha World-Herald, learned Saturday it'll host Lincoln High next Friday in the first round of this year's special all-in, 24-team Class A playoff due to COVID-19 disruptions.
In the midst of an exuberant postgame celebration, offensive lineman Camron Sutherland — one of 23 seniors who lived through 1-8 and 3-6 seasons in 2018 and 2019 — lifted head coach Todd Rice in an airborne bear hug.
"We're just hungry. We've had a few bad breaks the past couple of years," said Rice, who has won more games in the third year of his second NPHS stint than in his first two years combined.
"These guys have been incredible, our senior class," he said. "They've had a chip on their shoulder."
Rice praised North Platte Public Schools administrators for doing everything possible to enable NPHS' sports and extracurricular activities to continue while keeping students safe from COVID-19.
The victory capped a week in which NPHS' boys and girls cross-country teams both qualified for state, the girls golf team won Class A and the girls softball team brought home a state runner-up trophy.
"We've really got some momentum that's allowing our kids to do some great things," Rice said. "The strong support to be in school and the support given us with the weight room is a positive environment for us."
Fittingly, the Bulldog softball players returned from Hastings to resounding acclaim as the third quarter ended — and set up an even louder celebration as senior Cody Wright opened the fourth by running 3 yards for the game-clinching touchdown.
The game's first five minutes saw Millard West (1-6) hold the Bulldogs to a three-and-out before marching 60 yards down the field. Chase Hultman ran it in from 5 yards out for the score.
But Rice said his team didn't flinch as it did in losses to No. 6 Creighton Prep and No. 8 Lincoln East. "Our kids just wanted to play well at home," he said.
Down 7-0, NPHS ran the ball from its own 20-yard line to the Millard West 20 before Bulldog quarterback Caleb Tonkinson, apparently distracted in mid-play by an official's penalty flag, let the ball fall to the turf.
The Wildcats recovered the live ball and ran it to their 37, but disaster struck them with a holding penalty and an interception by freshman quarterback Brody Peterson.
Tonkinson immediately cashed in, finding Tate Janas in the end zone from 17 yards out with 36 seconds left in the first quarter.
Junior Jaden Dike, injured last week against Lincoln East and cleared to play earlier Friday, tied the game at 7-7 by kicking the extra point.
But Dike made perhaps the game's biggest clutch play by booting a 40-yard field goal for a 10-7 NPHS lead with 3:54 left in the third quarter.
"We didn't know if he would be able to suit up," Rice said. "He got dinged last week. For him to come out here and give it a shot is just amazing."
Dike's three-pointer energized the Bulldogs. After the teams traded turnovers, Millard West went backwards from its own 4 as NPHS defenders twice came close to scoring a safety.
Forced to punt from their 1, the Wildcats saw Jaylen Ruffin return the ball 26 yards to the Millard West 16.
Four running plays later, the Bulldogs stood at the 3 as the third quarter ended and their softball counterparts entered Bauer Field to set a raucous stage for Wright's quarter-opening TD.
Millard West drove to the NPHS 27 on their next possession, but junior defensive lineman Gage Deatrich snuffed out the Wildcats' hopes with a fourth-down sack of Peterson.
North Platte pinned Millard West deep once more before getting the ball at the Wildcat 43. They kept it the rest of the way, with Wright — the game's rushing leader with 115 yards — racking up 10 of his 34 carries.
"Our offensive coaches did a nice job and had a nice game plan all night," Rice said.
North Platte stood on Millard West's 3-yard line as time expired on a COVID-19-altered season the 2020 Bulldogs will remember for two homecoming weeks (counting their canceled September game with Kearney) and their school's best football campaign in years.
North Platte 7 0 3 7 = 17
MW-Chase Hultman 5 run (Nasser Nabuisi kick)
NP-Tate Janas 17 pass from Caleb Tonkinson (Jaden Dike kick)
NP-Cody Wright 3 run (Dike kick)
UNOFFICIAL STATISTICS (NPHS)
» Rushing: Cody Wright 34-115, 1 TD, Jaylen Ruffin 9-66, Tate Janas 5-17, Thomas Ramsey 1-14, Kolten Tilford 2-9, Caleb Tonkinson 2-(-9), total 53-212, 1 TD
» Passing: Caleb Tonkinson 2-8, 30, 1 TD, 2 INT
» Receiving: Tate Janas, 1-17, 1 TD, Cole Wright 1-13, total 2-30, 1 TD
Be the first to know
Get local news delivered to your inbox!