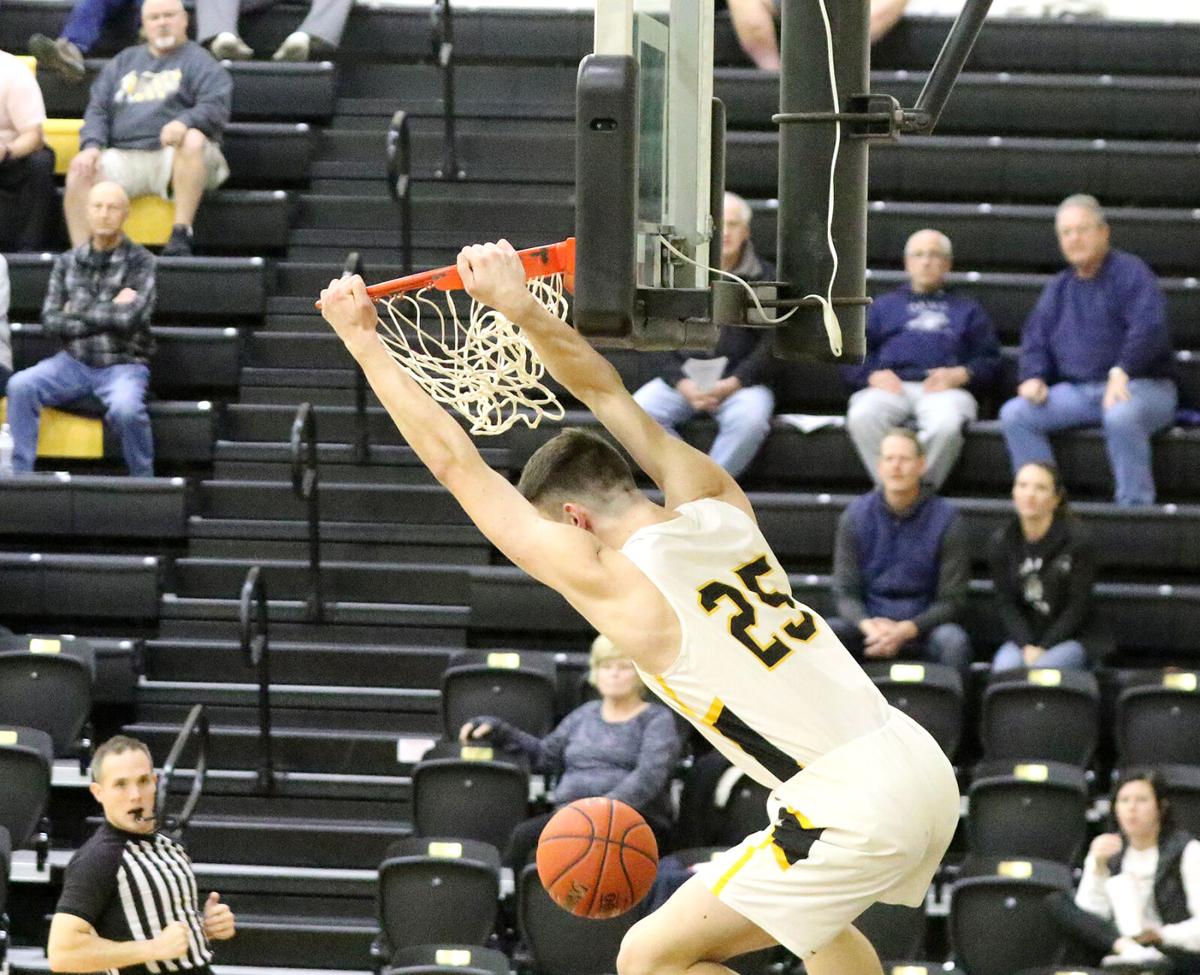 The North Platte Community College men's basketball team returned to the court on Friday night for the first time since early December. It also marked the Knights' first game overall in nearly 40 days with three contests in that span being postponed because of COVID-19 concerns at the opposing programs.
And the Knights looked like a team that hadn't competed in awhile against a hot-shooting Lamar Community College in NPCC's Region IX opener.
The Runnin' Lopes hit 55.6% from the field in a 83-65 win over the Knights. That included a 15-for-27 performance from the perimeter.
"Going in to the game we were all excited about getting back into action and playing. It's been a long layoff," Knights coach Kevin O'Connor said. "But Lamar shot the ball extremely well and we didn't. We just didn't take advantage of what I thought we could do inside. We just never could get going in there."
North Platte (3-7) hosts Hastings College JV at 1 p.m. on Saturday.
German Plotnikov had 23 points and was the only player to score in double figures for the Knights.
Lamar had a balanced-scoring effort with five players in double figures. The Lopes also had a 38-25 rebound advantage. Kevon Wiggins had 23 points and Khalil Haywood added 15 points to lead the Lopes. Tim Montgomery and Kris Cook both added 14 points, and Josh Jones Jr. chipped in with 11 points.
Lamar led 41-32 at the break and pushed that lead to 17 points early in the second half.
North Platte got as close as 66-59 with just over eight minutes left in regulation but managed just two field goals and a pair of free throws the rest of the way.
"We didn't compete early well enough. (Lamar) got off to the really good start," O'Connor said. "When those things happen, as a coach you feel that you didn't have your guys ready to go. We thought we practiced well and had a pretty good game plan, but we got out there and just played so flat from an energy standpoint."
Lamar used a 20-2 run in the first half to build a 13-point lead with under five minutes left in the first half.
The Knights closed to within 37-32 with 79 seconds left but the Lopes scored the final four points to grab a nine-point lead at the break.
Lamar then carried that momentum into a strong start to the second half.
"Coming in we knew that (Lamar) was going to make shots and that we had to close out (on defense)," said North Platte native Caleb Horne, who finished with six points. "Our effort just wasn't there. There was no real life in us tonight. When we did (have life) and come back, we couldn't quite cut (Lamar's) lead all the way
"When you go on those runs, it's easy to (get energy). You're excited and were getting all those fouls (against Lamar)," Horne said. "As soon as we didn't get a bucket, or (Lamar) got one, it would bring us back down. We've just got to stay at that level of intensity."
Lamar Community College (83):
Josh Jones Jr. 11, Kris Cook 14, Tim Montgomery 14, Khalil Haywood 15, Thurbil Bile 2, Kevon Wiggins 23, Ronnie Hatch 4.
North Platte Community College (65):
Nolan Sughroue 3, Trevon Dennis 6, Caleb Horne 6, Jevarrick Butler 9, Nico Felici 7, German Plotnikov 23, Danilo Matovic 4, Aleksa Rudic 2, Timur Krupalija 5.