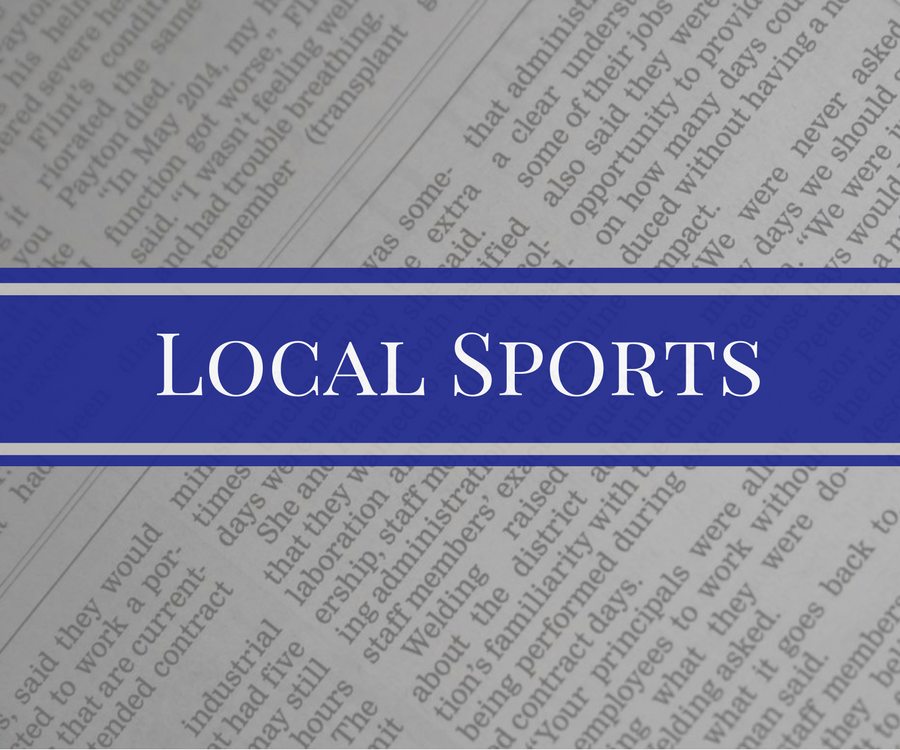 Two Telegraph area teams picked up statement wins in Week 4 of the high school football season that helped them rise in the rankings.
No. 6 Cozad faced No. 8 Adams Centrals in Class D1 in one of last week's games to look out for, and the Haymakers held on in an 18-15 win that saw quarterback Nolan Wetovick throw for 195 yards and a touchdown, and run for two more as well.
The win moved the Haymakers up to No. 5.
Then there's Wallace, who's convincing 49-6 win over No. 10 Wilcox-Hildreth in Class D6 helped the Wildcats jump into the rankings at No. 9.
Two big wins this week, but there's sure to be plenty more in Week 5. Here's a look at what this week has in store for high school football.
Cozad rose to No. 5 in Omaha World-Herald reporter Stu Pospisil's Class C1 rankings. The Haymakers defeated then-No. 8 Adams Central 18-15.
Dundy County-Stratton remained at No. 2 in the Class D1 rankings following its 42-36 win over Hitchcock County.
Sandhills/Thedford stayed put at No. 2 in the Class D2 rankings. The Knights defeated Twin Loup 45-0 on Friday.
Arthur County remained at No. 7 in the Class D6 rankings after defeating Paxton 75-27.
Wallace entered the Class D6 rankings at No. 9 after defeating then-No. 10 Wilcox-Hildreth 49-6.
Potter-Dix at Arthur County
Arthur County has been featured in this section a couple times now, and for good reason. The Wolves keep challenging themselves with tough opponents.
In five weeks, Arthur County will have played three ranked opponents. It lost to Cody-Kilgore in the second week, then it beat Hay Springs in Week 3.
Arthur County's run game has looked impressive so far, combining for 12 touchdowns, but the Wolves really benefit from a strong pass game. Quarterback Bryce Hanna has thrown 21 touchdowns in four games.
Another win here for Arthur County adds another positive note to its already impressive resume.
Hitchcock County at Cambridge
Hitchcock County kept its game against Class D1 No. 2 Dundy County-Stratton close, only losing by six points. The Falcons were a touchdown and an extra point away from knocking off a top team and jumping into the rankings themselves.
Hitchcock County now sits at 3-1, and it faces another team at 3-1 in Cambridge. It's a big game for the Falcons as they look to rebound from a hard-fought loss.
Lincoln Northeast at North Platte
North Platte got a big rebound win last week against Lincoln North Star, something the team needed after its blowout loss to Kearney the week before.
The Bulldogs are gearing up for a tough second half of the schedule that features teams currently at either 2-2 or 3-1. A win here puts North Platte on a two-game win streak, and looking good at 4-1.
The Bulldogs suffered a blow against North Star, though, when receiver and defensive back Ryan Kaminski left the game with a leg injury that ended his season. Coach Todd Rice gave praise to Kaminski for all he's done not only for his team, but for North Platte High School.
It'll be interesting to see who the Bulldogs turn to without Kaminski, and while we got a glimpse last week, expect to see some players step up more to help fill that void.
McCook 2-2, Lexington 1-3
Cozad 4-0, Broken Bow 3-1, Ogallala 2-0, Gothenburg 0-4
St. Pat's 3-1, Chase County 0-4, Hershey 0-4
Anselmo-Merna 4-0, Dundy County-Stratton 4-0, Hi-Line 3-1, Hitchcock County 3-1, Perkins County 3-1, Maxwell 1-3, Sutherland 1-3
Sandhills/Thedford 4-0, Garden County 3-1, Mullen 3-1, Sandhills Valley 3-1, Brady 2-2, Hyannis 2-2, Medicine Valley 2-2, Maywood-Hayes Center 0-4, South Loup 0-4
Arthur County 3-1, Wallace 3-1, Wauneta-Palisade 2-2, Creek Valley 1-3, Paxton 1-2, South Platte 0-3, Southwest 0-3