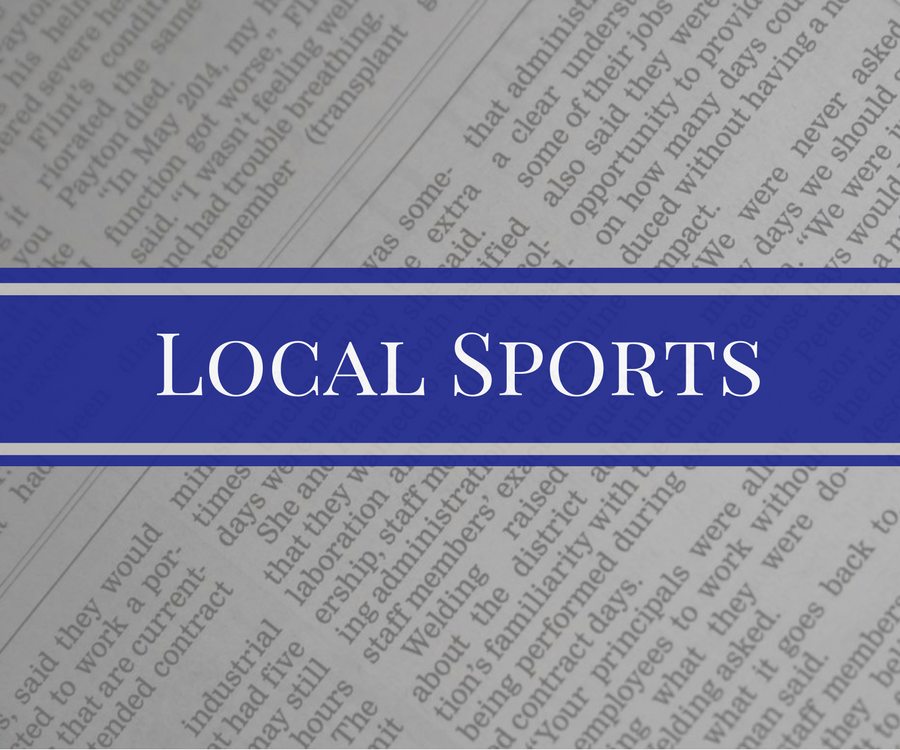 Week 3 of the high school football season featured a lot of highs and some lows for the North Platte Telegraph area teams.
North Platte dropped its Class A-ranked matchup against Kearney 42-14. But St. Pat's rebounded from its loss last week with a 35-0 shutout win against Centura. Cozad and Broken Bow remained undefeated in Class C1 play and Arthur County won its ranked vs. ranked D6 matchup against Hay Springs.
Multiple teams faced a tough first three games of the season, so Week 4 will be a regroup week. That doesn't mean there's nothing going on this week, though. Here's a look at what this week has in store for high school football.
North Platte fell out of the Omaha World-Herald reporter Stu Pospisil's Class A rankings following the Bulldogs' 42-14 loss to Kearney.
Cozad rose to No. 6 in the Class C1 rankings. The Haymakers defeated Sidney 38-28 on Friday.
Dundy County-Stratton rose to the No. 2 spot in the Class D1 rankings. The Tigers defeated Perkins County 44-15 on Friday.
Sandhills/Thedford remained at No. 2 in the Class D2 rankings. The Knights shut out Hyannis 65-0 on Friday.
Arthur County rose to No. 7 in the Class D6 rankings after knocking off previous No. 6 Hay Springs 48-26 this week.
This is the only ranked vs. ranked matchup involving a Telegraph area team this week.
Cozad has a good team, but it hasn't been tested yet.
The Haymakers escaped Gothenburg Week 1 20-17, and then beat Wood River-Shelton 35-0. Its win against previously unbeaten Sidney was a good resume booster, but it'll be interesting to see if Cozad's quarterback Nolan Wetovick can keep his impressive play going against a ranked opponent.
Adams Central struggled in its loss to Wahoo in Week 2, but it scored 41 points and allowed 13 in both of its wins against Holdrege and Minden.
Dundy County-Stratton at Hitchcock County
Dundy County-Stratton and Hitchcock County will put their undefeated seasons on the line when they play on Friday.
Dundy County-Stratton has looked good in all three games this season, although its win over Bertrand was by one possession. The Tigers haven't done anything to show they aren't deserving of that No. 2 D1 ranking, but a loss to Hitchcock County could change that.
Hitchcock County, on the other hand, hasn't been tested. It won Week 1 by forfeit, then won big the next two weeks against Bayard and Alma. Should Hitchcock County defeat Dundy-County Stratton, it should expect a jump into the Class D1 rankings.
For a roster as small as Garden County's — only about 14 players — a 3-0 start to the season is no fluke. The Eagles have enough talent on the field where they can compete in any game, as shown by its 44-38 come-from-behind win over Sutherland in Week 2.
But now, Garden County faces its first major challenge. Mullen started the year ranked, but quickly lost it when it fell to Sandhills/Thedford in the season opener. Since then, Mullen has outscored its opponents 133-49.
Mullen has to be a favorite in this game, but if Garden County can find a way to win on Friday, that undefeated record might earn it a trip to the Class D2 rankings.
McCook 2-1, Lexington 1-2
Broken Bow 3-0, Cozad 3-0, Ogallala 2-1, Gothenburg 0-3
St. Pat's 2-1, Chase County 0-3, Hershey 0-3
Anselmo-Merna 3-0, Dundy County-Stratton 3-0, Hitchcock County 3-0, Hi-Line 2-1, Perkins County 2-1, Maxwell 1-2, Sutherland 0-3