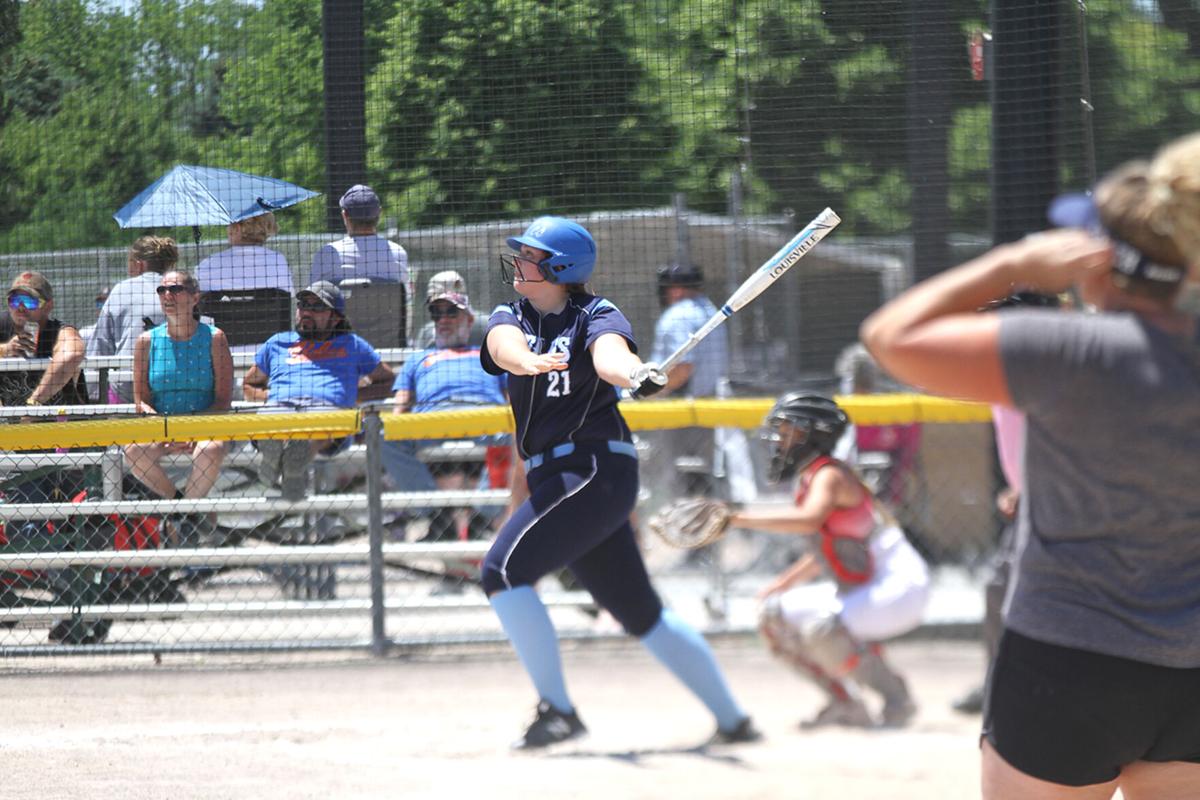 Chloe Daharsh pitched a one-run complete game as the North Platte Belles defeated the Broadway Bombers 3-1 in their second game of the Buffalo Bill Tournament on Saturday in North Platte.
"She was hitting her marks and she had good energy," Belles coach Jennifer Prince said. "She just really performed well in the circle. She commanded leadership, and she did very well. I was proud of her."
The tournament featured 28 teams from across Nebraska and Colorado. It had teams in age groups ranging from 12 and under, 14 and under, 16 and under and 18 and under.
The Buffalo Bill finishes Sunday with championship games starting at 2 p.m.
"It's great. We have an opportunity finally to have our family come out, have the community come out and play other North Platte teams," Prince said. "And just to see the community come together is most important. It's a lot of fun."
The Belles loaded the bases in the top of the first inning on two singles and a walk, and a single two batters later drove in that first run.
"I think taking a lead in the first inning was crucial because it gave us momentum, and the girls feed really well off of that," Prince said. "And having runners on every inning … first of all, it gives us a break in the dugout to kind of cool down and then take a little extra time in the game so it's not so rushed. So we can play at our place with our momentum."
The Bombers responded with a leadoff double, but Daharsh and the Belles defense left that runner stranded. The Bombers tied the game in the bottom of the second with a two-out RBI double.
The Belles regained the lead in the top of the third after three consecutive batters walked with two outs, and Sierra Herfel scored on a wild pitch. North Platte added one more run in the top of the fourth when Alexis Prince singled to set the score at 3-0.
Jennifer Prince said the Belles played better in the game against the Bombers than they did in their opening game of the tournament. She said the team made the necessary corrections and it showed on the field.
"We took the pitcher a little deeper in the count," she said. "We didn't strike ourselves out like we did the first game. We were kind of swinging at everything and just really too excited to hit the ball that we were swinging at junk. So we cleaned it up just a little bit, and waited for the right pitch to come across and swung at those."