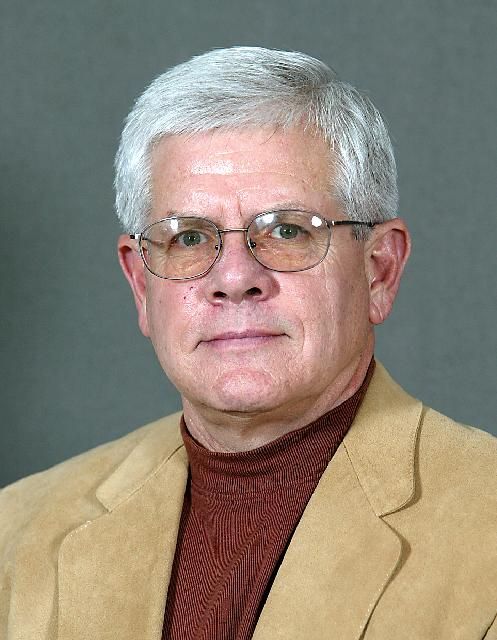 LINCOLN — Winning a track and field conference championship in the newly expanded Big Ten isn't as easy as some of the titles Nebraska has captured in previous years, Gary Pepin said after arriving back home from the Big Ten meet in Ohio.
Still, the longtime NU coach had a good feeling heading into last weekend's indoor conference championships.
Pepin looked up and down the conference charts and anticipated that the Husker men's depth across the slate of events would likely make them the favorites for the team title. His eye would prove keen as 24 of the 32 athletes scored team points to deliver the Huskers the title by 43 points over runner-up Wisconsin.
"You've got a pretty good idea of what's going to occur before you even get there," Pepin said. "I felt like with the men's team, and I wouldn't have publicly said this (before), but I thought, 'C'mon, Gary, if you don't win this meet indoors, you've really screwed up.' "
By early afternoon Saturday, it became clear the numbers were on the Huskers' side for Pepin's 31st career indoor conference title and second consecutive men's Big Ten indoor crown. The NU men also won the Big Ten outdoor meet in 2013.
On Saturday, Nebraska entered the final day trailing Wisconsin by 17 points, but had cut the deficit to one when three Huskers scored points in the 400 meters, led by senior Cody Rush's fourth-place finish.
Nebraska took the lead for good when freshman Antoine Lloyd (second) and sophomore Malcolm White (seventh) earned All-Big Ten finishes in the 60 meters. White also set a personal-best time of 20.94 to finish second in the 200, which may be enough to send him to the NCAA indoor championships when the official invites are released Wednesday morning.
Two Husker men earned individual event titles. With the Big Ten leader in the triple jump, Purdue's Anaquan Peterson, suffering an injury competing in the long jump on Friday, Nebraska's Kaiwan Culmer took advantage to win his first conference crown. The sophomore from Nassau, Bahamas, jumped 51 feet, 8½ inches on his final attempt to set a personal best.
"He was one that has been improving, although he's been a little bit up and down," Pepin said. "But he's substantially better than what he was as a freshman. He was doing better in virtually every meet than the year before."
Sophomore Landon Bartel also reached the top of the podium by tying his career best with a leap of 7-2¼ in the high jump. The conference title was especially rewarding for Bartel, who finished second at both the Big Ten indoor and outdoor meets last year and had several meets this season where he failed to reach the 7-foot mark.
"He was a guy we were a little bit worried about," Pepin said. "He had some meets early in the season where he jumped really well, then he had some meets — some of them recent — where he didn't jump so well."
Culmer and Bartel's wins continued the Huskers' prolific history in the jumps. Nebraska has produced the last three men's Big Ten indoor high jump champions and four of the last five Big Ten high jump titles overall. Since 2000, Nebraska has produced 21 men's first-team All-Americans in the long jump, high jump and triple jump.
Another of Pepin's gambles paid off when junior pole vaulter Steven Cahoy earned eight team points with a second-place finish. The Grand Island native was a late addition to the roster for the conference meet after not competing this year because of a back injury, but cleared 17-1¾ for his third Big Ten runner-up finish.
"I thought regardless of what all of our other guys have vaulted this year, this is the guy that in the past has been the best vaulter," the coach said. "We've got to fire all of the bullets that we can. If we have a chance to win the meet, I want him on the team."
The Huskers now have a week off before the NCAA indoor championships March 11-12 in Birmingham, Alabama. NU is assured of having competitors in at least three events. Bartel has one of the nation's best 16 marks to earn an invite in the high jump, as does two-time Big Ten 60 hurdles champion Oladapo Akinmoladun, who finished runner-up last weekend. Nebraska's 1,600 relay also has qualified.
Other invites for the men may come for senior pole vaulter Craig Driver and Lloyd.