Let's kick off the first work week of 2022 with an afternoon drive.
1. Maybe the biggest transfer news so far in college football hit Monday when Oklahoma freshman quarterback Caleb Williams announced he was putting his name in the portal.
Williams supplanted Spencer Rattler – who has already transferred to South Carolina – over the course of the 2021 season and is widely expected to be a Heisman Trophy contender in 2022. The former five-star prospect said Monday that returning to OU is a possibility, but that he's going to consider his options.
Virtually everybody in college football will recruit Williams, even if their quarterback room appears set at this point. Ryan Day probably feels pretty darn good about C.J. Stroud at Ohio State next year and ditto for Nick Saban and Heisman Trophy winner Bryce Young at Alabama. 
Otherwise, teams around the country are going to be willing to take Williams even if that means losing other players in their quarterback room.
The ripple effect that is going to follow if Williams does actually leave OU, though, could have an impact on every quarterback-needy program in the country. That list, of course, includes Nebraska. 
2. The Huskers are in the market for a veteran and perhaps a young player, too. 
Let's just get the obvious out of the way and say that Williams-to-NU would be the shock of all shocks on the transfer market this year. 
But if Williams followed former OU coach Lincoln Riley to USC, what would happen with the Trojans' starter, Jaxon Dart? What about if he went to Notre Dame or Clemson or Georgia or Michigan or LSU or Miami or any other school that can get itself the conversation?
These are the kinds of scenarios that every quarterback-needy team will be tracking closely. Williams' decision could set off a cascade of subsequent moves, just as sometimes one surprise on the coaching carousel leads to another and another. 
If Nebraska would have had a transfer quarterback that it absolutely loved who wanted to commit in recent weeks, of course Frost and offensive coordinator Mark Whipple would have taken him in a heartbeat. However, a move like Williams' is part of the reason teams like NU have been patient in the absence of an early home run. At least a few quarterbacks for teams that played in bowl games all the way up through Jan. 1 – and other players, too, obviously – were always likely to enter the portal as their seasons wrapped up.
It could pay off for NU, but there is also an inherent risk in waiting. Now the critical stretch arrives.
As it does, so, too, does the latest development between Nebraska and Florida State transfer Chubba Purdy, who NU offered recently. The freshman from Arizona is visiting Lincoln the weekend of Jan. 14, per a report from Sports360AZ. 
A reminder on the key dates: The Huskers begin their winter conditioning program next week and the spring semester at UNL begins Jan. 18. Any incoming transfer would have to be enrolled in classes for that semester to participate in spring ball.
3. One more wrinkle on the Williams front. 
Among the transfer quarterbacks NU's been connected to, perhaps none that is still available has been more talked-about than former Texas starter Casey Thompson. Thompson's dad played at, you guessed it, Oklahoma. OU coach Brent Venables and offensive coordinator Jeff Lebby could take a look. However, on Monday night, just hours after Williams entered his name in the portal, former UCF quarterback Dillon Gabriel flipped his transfer commitment from UCLA to Oklahoma. 
Conventional wisdom would have suggested that OU would have waited until it knew Williams was leaving for sure -- he had said returning was a possibility -- before taking another player, so perhaps the Sooners knew where they stood. They were also up against the clock. Gabriel was supposed to start classes at UCLA on Monday, according to reports, and instead is on his way to the Sooners to reunite with Lebby, his quarterbacks coach at UCF in 2019. 
To put it lightly, both NU and OU will look substantially different when they meet Sept. 17 at Memorial Stadium than they did this fall in Norman. 
4. Lest you thought the transfer happenings were winding down before the Williams news, two other multi-year starters entered the portal on Monday. 
They are Marshall's Grant Wells and West Virginia's Jarret Doege. Even as some guys find new homes, there are many options still on the market, and maybe more still to enter the equation. 
5. Elsewhere in transfer world on Monday. 
NU was left out of the top five for Cornell graduate transfer tackle Hunter Nourzad. He said via Twitter that he's narrowed his focus to Iowa, Penn State, Illinois, Auburn and Virginia Tech. The Huskers also offered another of the most sought-after offensive linemen out there in Sacred Heart standout JD DiRenzo. The 6-foot-6, 315-pound left tackle has earned All-American honors at the FCS level twice and has racked up more than a dozen FBS offers since entering the portal on Dec. 29.
Nebraska's already added a half-dozen guys to its secondary mix this offseason, but another interesting player entered the portal on Monday in Michigan defensive back Darion Green-Warren. The former four-star prospect from California seriously considered NU as a 2020 recruit before signing with the Wolverines.
6. One clean-up item for the road.
Class of 2022 Nebraska baseball signee Mikey Pauley tweeted a graphic on Monday regarding his future playing both baseball and football at Nebraska. The Kansas City area native is a talented quarterback and had offers to play football from the likes of Kansas State.
Back in November when he signed, baseball assistant coach Lance Harvell said, "Mikey is a very talented, athletic kid with a big-league frame at 6-foot-5, 205. He's a 6.8 runner, hits for power, is a versatile defender and has a strong arm. He showcased those skills on the football field as a highly touted quarterback for Blue Valley Northwest. He will be a two-sport athlete here who Husker fans might get a sneak peek at next fall with the football team."
Indeed, NU is going to give him a chance to play football this summer when he gets to campus. He's a scholarship baseball player and a walk-on in Frost's program. Remember, though, if he ever actually appeared in a football game, he'd then have to count immediately against the Huskers' 85-man scholarship limit. 
It's Jan. 3, and quarterbacks still dominate the conversation. That likely won't change much between now and Aug. 27 around here.
Bonus round: Best of luck to former Nebraska offensive line coach Greg Austin, who ESPN reported is set to take the offensive line coach job at Florida International. 
Austin had spent the past six years with Frost, dating back to the pair's UCF days, until he was among the four offensive assistants fired on Nov. 8. Now he and Ryan Held (offensive coordinator at North Alabama) have new gigs, while Mario Verduzco and Matt Lubick remain on the market. 
The turning point in every Nebraska football game in 2021
𝙏𝙝𝙚 𝙙𝙤𝙪𝙗𝙡𝙚 𝙥𝙚𝙧𝙨𝙤𝙣𝙖𝙡 𝙛𝙤𝙪𝙡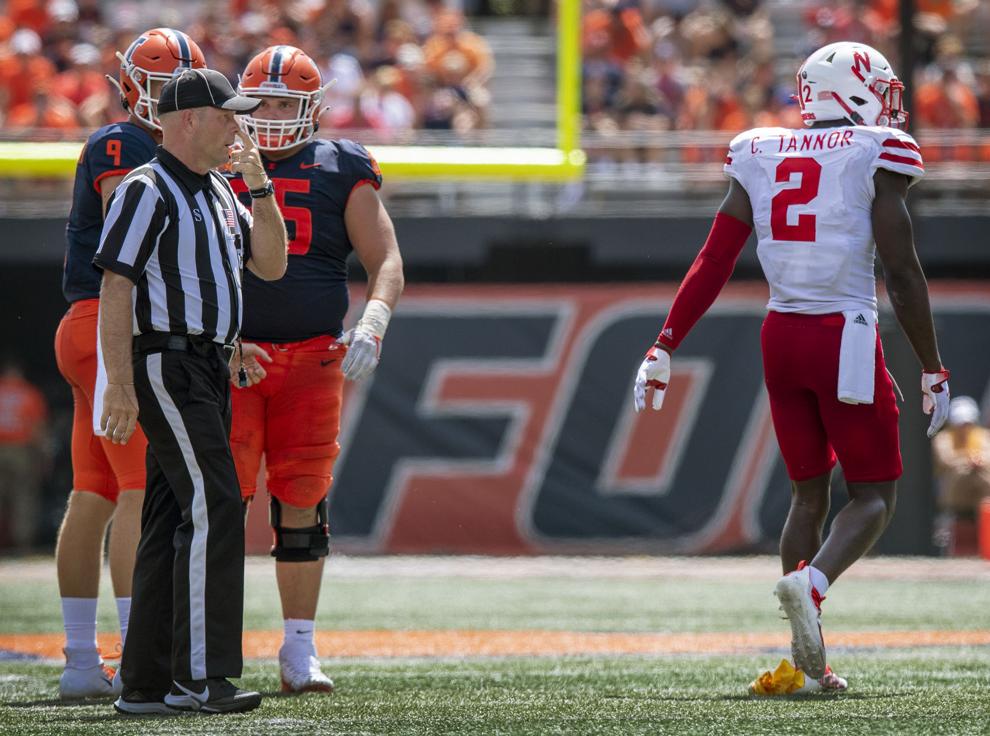 𝙏𝙪𝙧𝙣𝙚𝙙 𝙖𝙬𝙖𝙮 𝙗𝙮 𝘿𝙞𝙨𝙢𝙪𝙠𝙚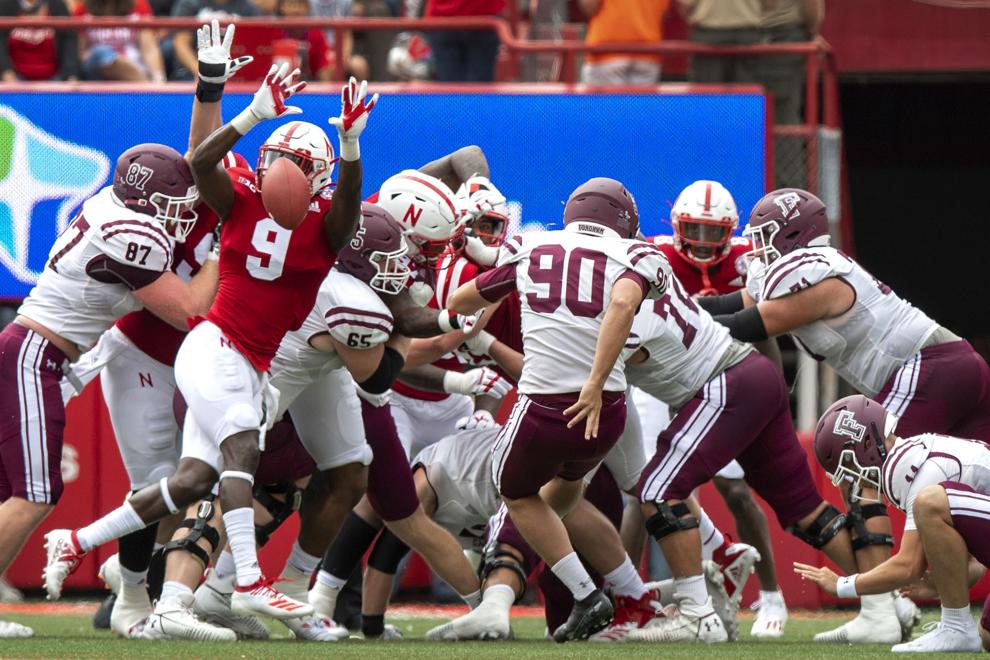 𝙈𝙖𝙧𝙩𝙞𝙣𝙚𝙯 𝙗𝙧𝙚𝙖𝙠𝙨 𝙛𝙧𝙚𝙚
𝘾𝙪𝙡𝙥'𝙨 𝙢𝙞𝙨𝙨 𝙛𝙡𝙞𝙥𝙨 𝙜𝙖𝙢𝙚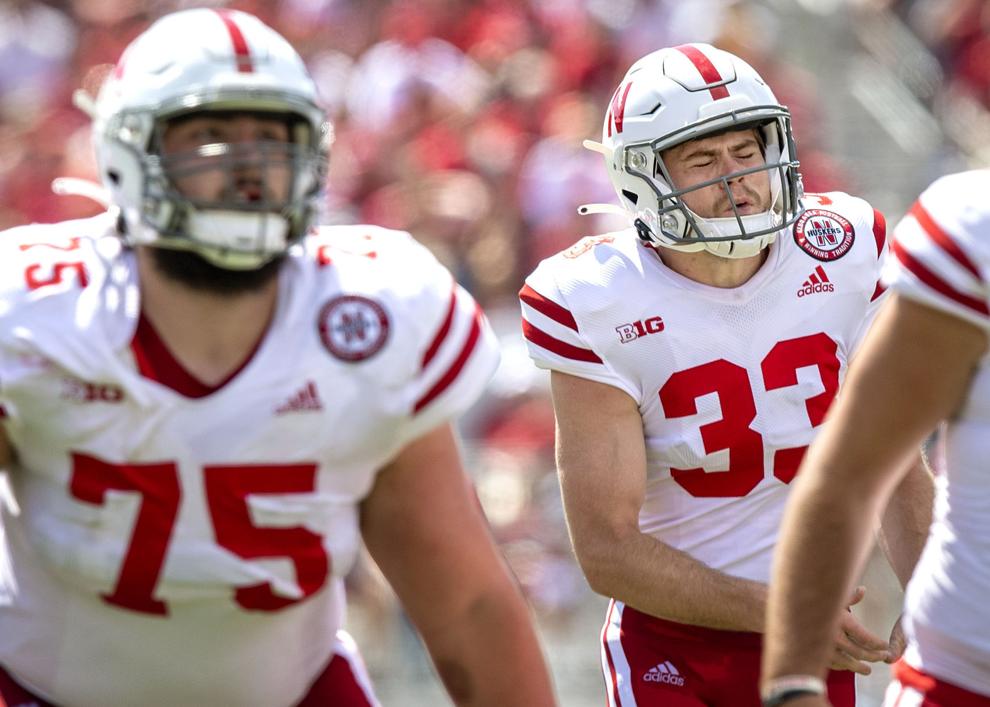 𝙊𝙣𝙚 𝙙𝙞𝙨𝙖𝙨𝙩𝙧𝙤𝙪𝙨 𝙥𝙪𝙣𝙩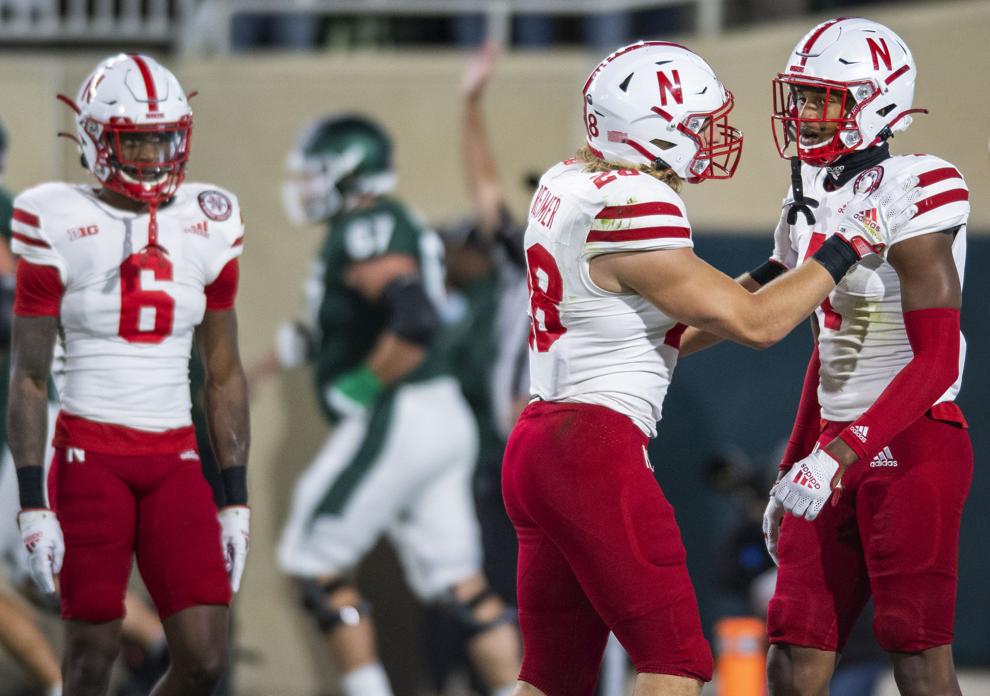 𝘿𝙤𝙢𝙖𝙣𝙣, 𝙏𝙝𝙤𝙢𝙖𝙨 𝙘𝙤𝙢𝙗𝙞𝙣𝙚 𝙛𝙤𝙧 𝙩𝙪𝙧𝙣𝙤𝙫𝙚𝙧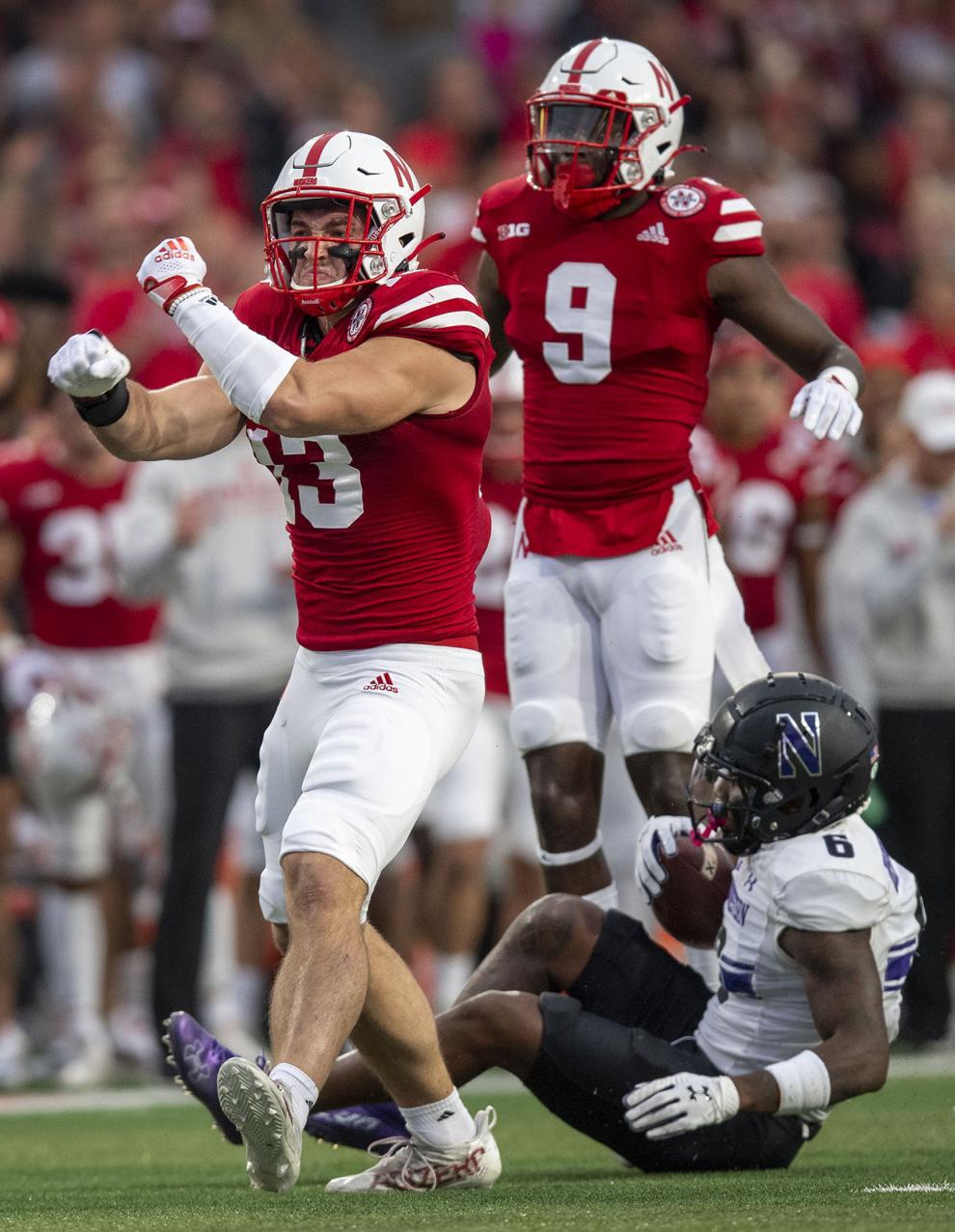 𝙈𝙖𝙧𝙩𝙞𝙣𝙚𝙯'𝙨 𝙡𝙖𝙩𝙚 𝙛𝙪𝙢𝙗𝙡𝙚 𝙨𝙥𝙤𝙞𝙡𝙨 𝙪𝙥𝙨𝙚𝙩 𝙗𝙞𝙙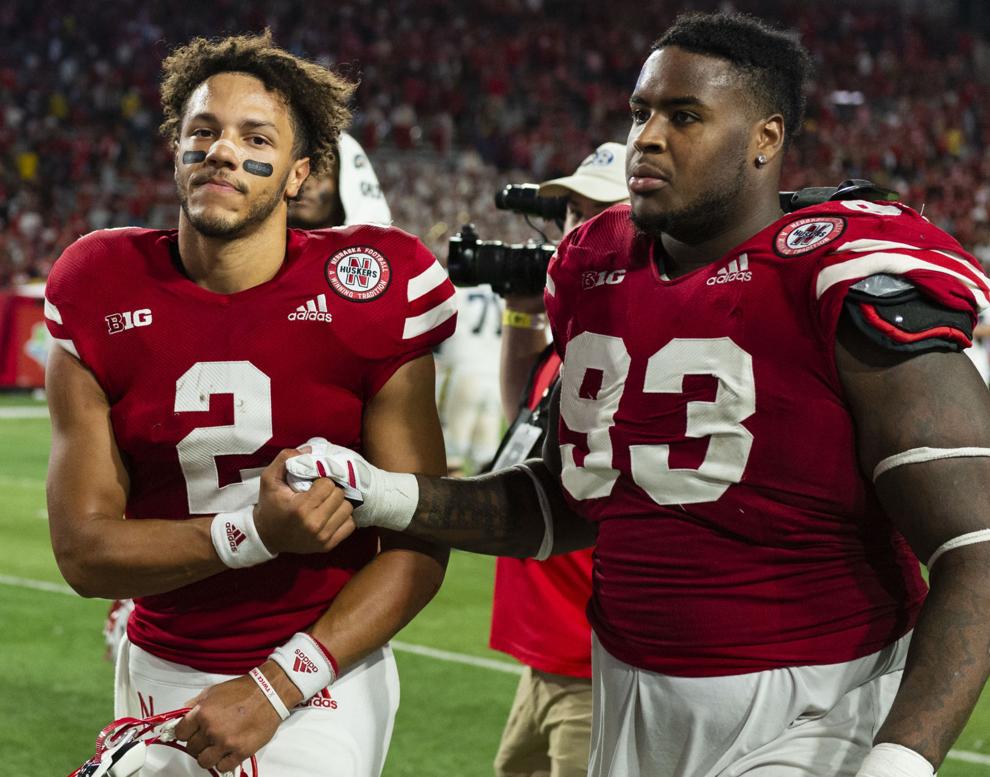 𝘼𝙣 𝙪𝙣𝙩𝙞𝙢𝙚𝙡𝙮 𝙨𝙩𝙪𝙢𝙗𝙡𝙚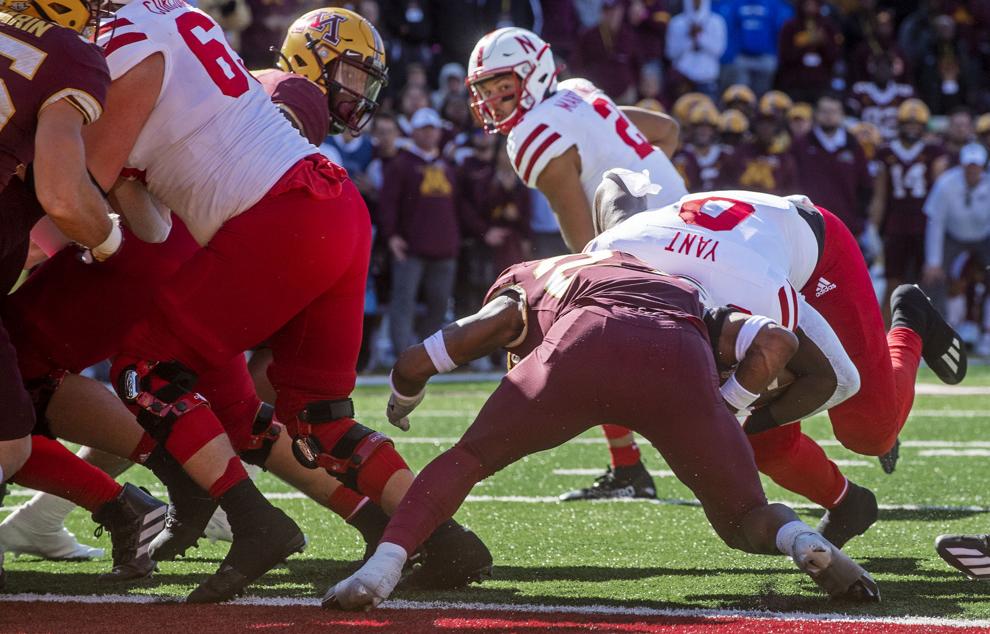 𝙅𝙪𝙨𝙩 𝙖 𝙗𝙞𝙩 𝙤𝙪𝙩 𝙤𝙛 𝙧𝙚𝙖𝙘𝙝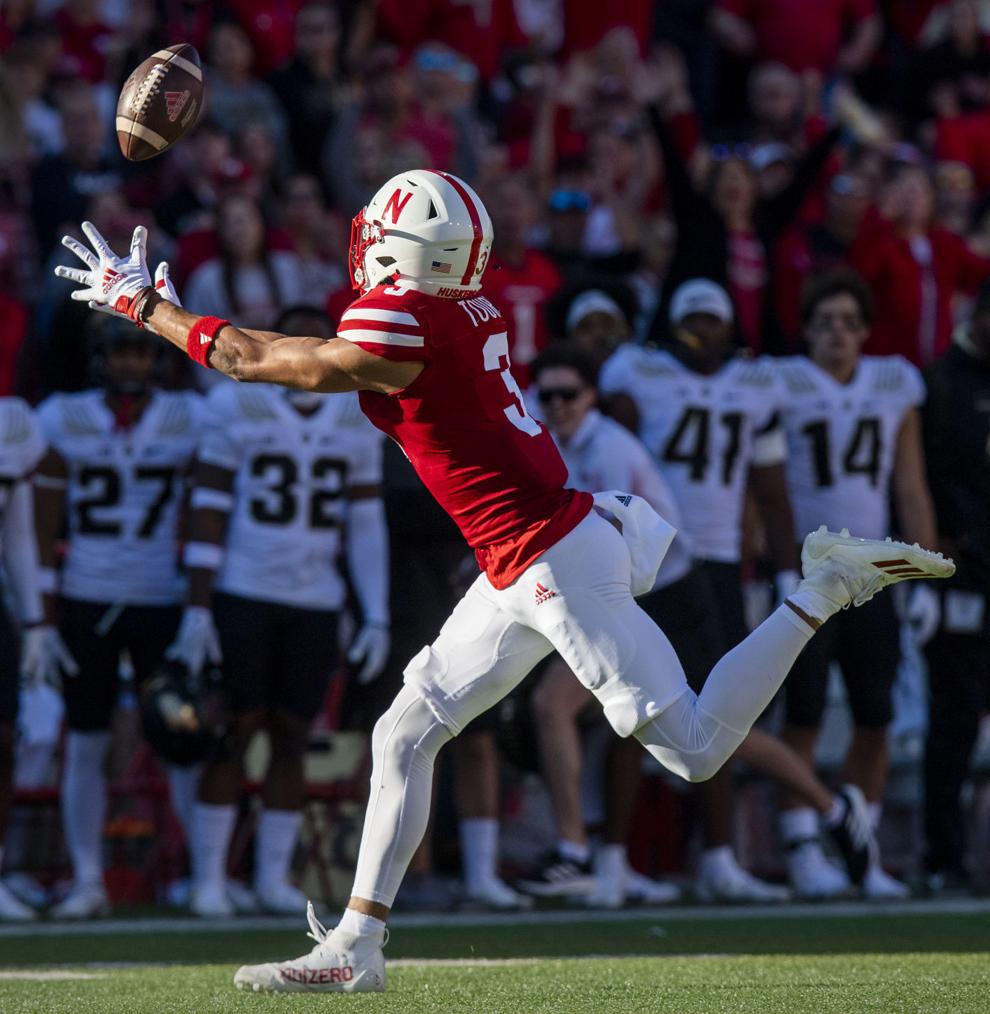 𝙁𝙧𝙤𝙨𝙩'𝙨 𝙛𝙞𝙚𝙡𝙙 𝙜𝙤𝙖𝙡 𝙜𝙖𝙢𝙗𝙡𝙚 𝙙𝙤𝙚𝙨𝙣'𝙩 𝙥𝙖𝙮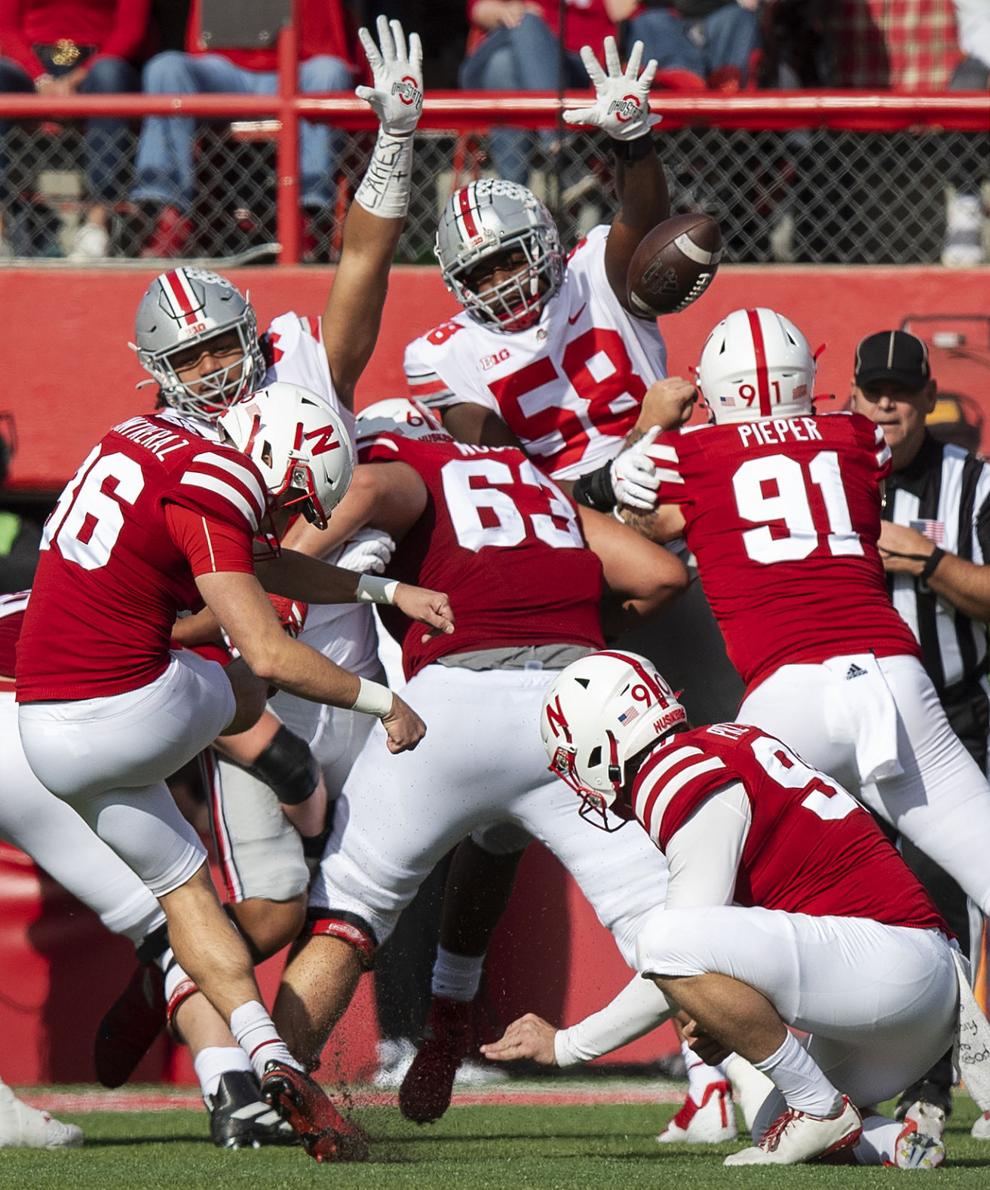 𝘿𝙞𝙙𝙣'𝙩 𝙩𝙖𝙠𝙚 𝙡𝙤𝙣𝙜 ...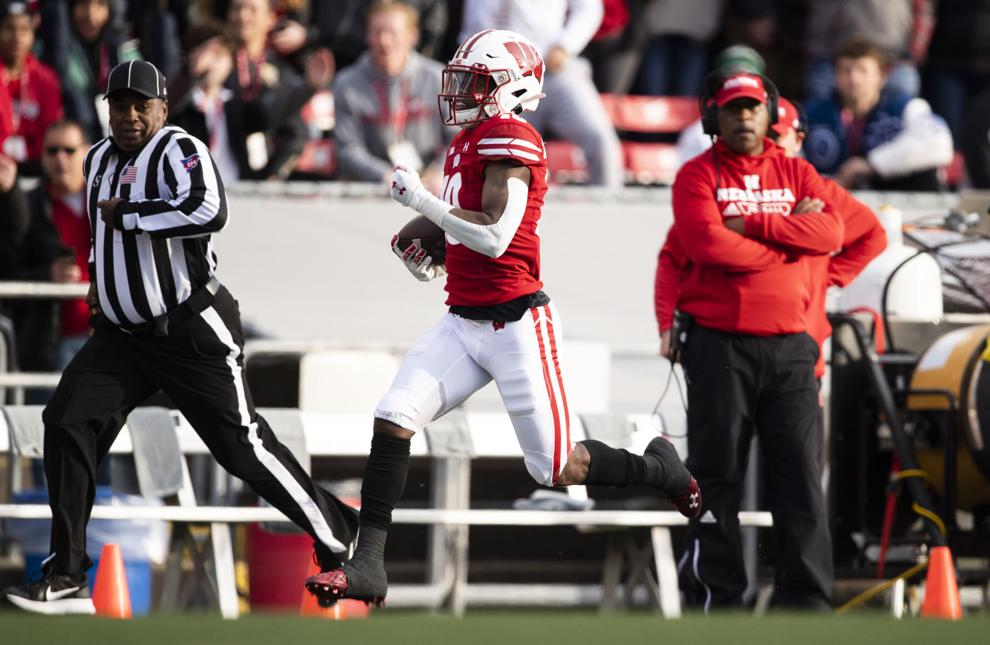 𝙎𝙥𝙚𝙘𝙞𝙖𝙡 𝙩𝙚𝙖𝙢𝙨 𝙨𝙩𝙧𝙞𝙠𝙚𝙨 𝙤𝙣𝙚 𝙡𝙖𝙨𝙩 𝙩𝙞𝙢𝙚