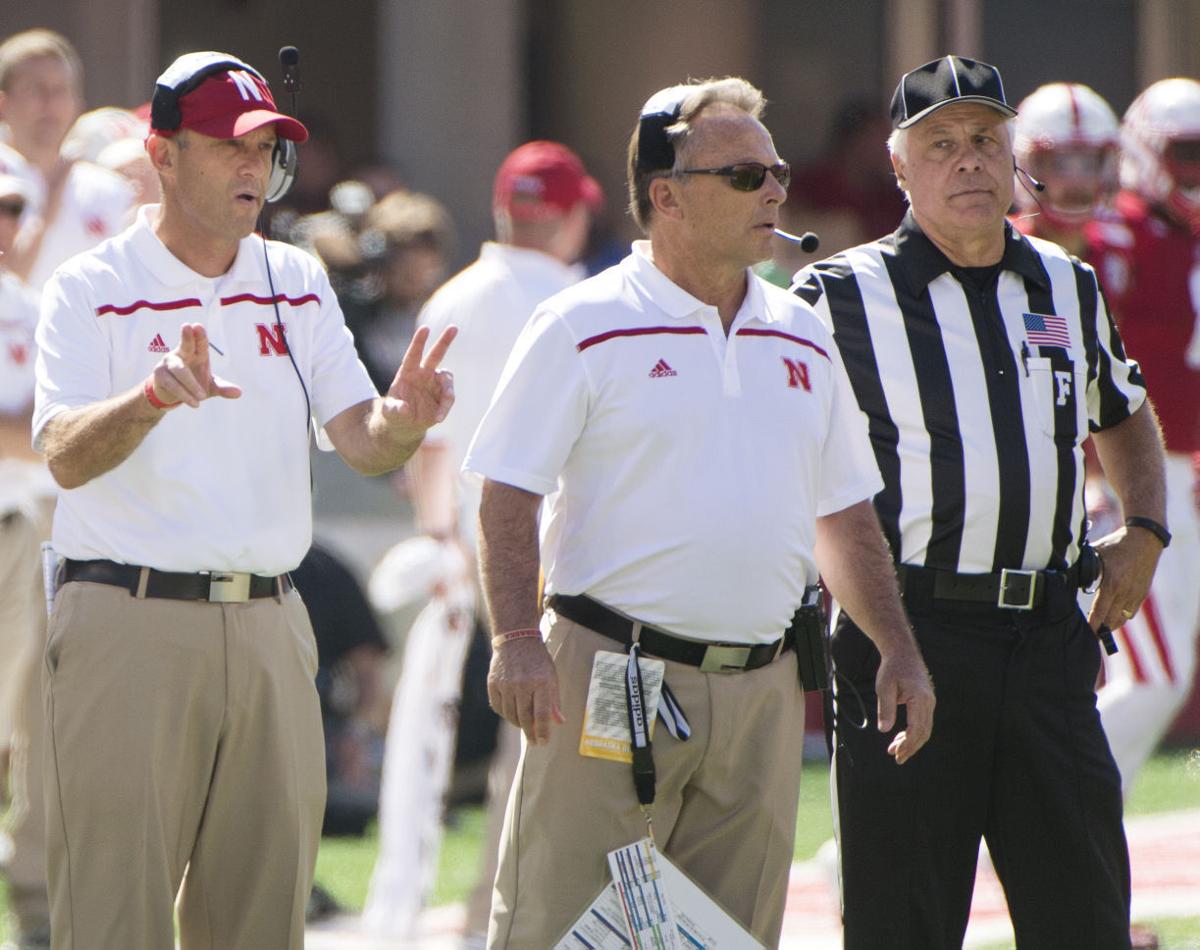 One can no doubt understand Mark Banker's disappointment in Vincent Valentine's relatively surprising decision to forgo his senior season to enter the NFL Draft.
Valentine could have been an anchor, and play-maker, for Nebraska's defense in 2016.
Banker, the Husker defensive coordinator, said Tuesday he was more disappointed than surprised with Valentine's decision, particularly in the context of what the coach witnessed in the moments following Nebraska's 28-20 loss to Iowa in the regular-season finale.
"Vincent addressed the defensive line and defense in general," Banker said. "He talked about the defense and what we could do, and it sounded like he was ready to take control of the team. I thought that was a big step for him."
Instead, Valentine has stepped out of Memorial Stadium, bachelor's degree in hand. Meanwhile, Banker's reality is pushing forward without Valentine and Maliek Collins, another talented junior defensive tackle who jumped to the NFL. Collins' departure, however, was widely anticipated.
Banker clearly respects each lineman's ability.
"From the time I stepped foot on the campus at Nebraska (last winter), all I ever heard was Maliek Collins, Maliek Collins, Maliek Collins," Banker said. "With all due respect, Collins is a very, very good player. But I always looked at Vincent and said to myself, 'What about Valentine?'
"I just thought it would have meant a lot to him as a person and as a professional down the line if he came back and had to be the stand-up guy on defense."
The 6-foot-3, 320-pound Valentine enjoyed an excellent sophomore season — 45 tackles, including three sacks — but was injured much of this season and wound up with only 10 tackles, while still managing three sacks. He announced last week he's entering the draft.
Banker told Valentine several weeks ago he was available if the player needed counsel regarding the NFL, "but I never once talked to him," Banker said.
Banker pushes forward with optimism. He said senior Greg McMullen will practice as a first-unit defensive tackle this spring alongside classmate Kevin Maurice. Both have plenty of game experience. And although the vast majority of McMullen's playing time has occurred as an end, the 6-3, 280-pound player is a better fit in the interior.
Unfortunately for Nebraska, tackles Kevin Williams (wrist) and Mick Stoltenberg (knee) will have to sit out all of spring practice, Banker said, although both are expected to return in time for preseason camp in August.
In the meantime, twins Khalil and Carlos Davis "will get their asses coached off this spring with an opportunity to take a ton of reps and get better," Banker said. "Both those guys — or at least one of them — need to contribute this coming season."
Sophomore Peyton Newell also will get a long look "to see if he can play at this level," said Banker, who took a 30-minute break from recruiting to discuss big-picture questions regarding his defense.
Of course, you can never completely escape recruiting. So, Banker crunched some roster numbers. He said Nebraska ideally devotes 15 scholarships to the four defensive line positions. The Huskers have 13 such linemen returning if nobody transfers, which means NU coaches are looking to sign two in the class of 2016. One of those needs to be a pass rusher off the edge, one with speed and explosion.
Let's face it, it's difficult to win championships of any sort if you can't consistently pressure quarterbacks. As it stands, Nebraska lacks a proven speed rusher at the end spots. Banker, to his credit, is willing to develop players in the system, and sophomore Sedrick King perhaps tops the list.
"I think he's a key component in our defense as we go forward to the 2016 season," said Banker, noting King's size (6-4, 240 pounds), speed and recent improvement. "He's someone who needs to develop extensively this offseason and into the spring and contribute in the fall."
Banker essentially tamped down recent hype regarding redshirt freshman end Alex Davis, noting the 6-5, 230-pound Florida native played only one year of high school football.
"He's a hard-working young man who we recruited and who has a desire to be great, and he has a long ways to go," the coach said.
As for the back seven, Nebraska should be much-improved. When the new coaching staff arrived on campus last winter, there was a dearth of scholarship linebackers. That situation is much more manageable now. In the secondary, Banker said, the key was solidifying the starting cornerback spots with juniors Joshua Kalu and Chris Jones.
As last season progressed, "Those two looked like and played like the guys we want to have here in the future," said Banker, whose defense ended up 64th nationally in average yards allowed (400.4).
It's easy to envision marked improvement in 2016, although it would be even easier if Valentine and Collins were still in the fold.