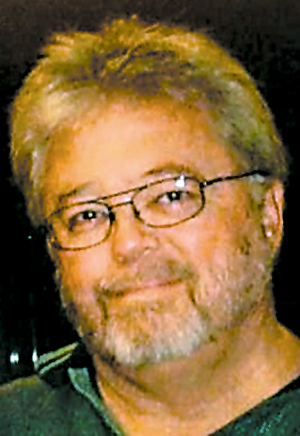 Summer, 1949. The kid from Grand Island pulls out of town on to Highway 34 and heads toward Lincoln, Nebraska where he plans to play football for the Nebraska Cornhuskers. He's got a year to wait and learn, because in those days, freshmen couldn't play varsity football, but at the end of his career four years later, he had become a college football legend.
Every long-standing Husker Football fan remembers the iconic Bobby Reynolds, a young athlete who made a powerful statement during the short time he was healthy enough to play good football for Nebraska. Reynolds was a halfback for the Huskers from 1950-1952, during the days when there was such a designation in the backfield of most college football teams.
All Reynolds had to do was show up in Lincoln to make a statement regarding his athletic abilities.
Nebraska hadn't had a winning season for 10 years, until Reynolds guided them to a 6-2-1 season his first year on the Memorial Stadium turf.
Reynolds was a first team All-America his first season in Lincoln and is best remembered for a touchdown run against Missouri which went from sideline to sideline and back again before crossing the goal line. He got credit for a 33-yard touchdown run, but some say he ran well over 100 yards and I suppose they had the film to prove it.
Paving the way for many of Reynolds' spectacular jaunts was North Platte's own Charlie Toogood, a 1946 graduate of North Platte High School who played tackle for the Husker offense. Toogood went on to play several years for the Los Angeles Rams and used to return to North Platte about this time every fall to hunt pheasants.
Reynolds playing time was limited the rest of his career after that fabulous sophomore season in 1950, but that season defined Bobbie Reynolds as no other could.
School single-season rushing records of over 1,300 yards and 22 touchdowns stood for 30 years and were just part of that sophomore legacy. Mike Rozier took down both of those records in 1983.
With his playing time limited during his final two seasons due to injury, Reynolds managed to set a career scoring record of 211 points, which stood for 22 years and a record 2,196 rushing yards, which held up for 21 years. For 60 years many have wondered what that kid from Grand Island High School could have done if he'd been healthy his final two seasons.
Oklahoma great, the late Billy Vessels, 1952 Heisman Trophy winner for the Sooners, said they'd never seen anybody as exciting as Bobby. "He was probably as talented a player as ever played the game," Vessels said.
Just as his football career was cut short, so was his life cut short. Reynolds died in Lincoln in 1985 at the age of 54.
At the time of Reynolds death, the perfect cartoon was drawn by Paul Fell of the Lincoln Journal Star. It shows Reynolds looking skyward, helmet in hand in the midst of an inverted cone-shaped ray of light from the heavens. The caption from a voice far above: "Great game Bobby."
On a lighter side, in the category of "how soon they forget," or in this case "too bad they never knew," there's a Bobby Reynolds incident worth telling. Back in the days when Nebraska played freshmen ball against opposing teams on Friday afternoons, I used to get tickets for the section 300 VIP area above the press box in the west stands from ticket manager Jim Pittenger. Since I was up there, obviously you didn't have to be a VIP, but they were somewhat restrictive and Jim was a friend.
Among the minglers in section 300 were quite a few of the varsity football players waiting to practice on that field after the freshman game and there were always many former greats of Husker folk lore. Bobby Reynolds was there for nearly every game.
Downstairs that day I happened to notice a youngster, maybe 12 years old, who was one of our young bowlers from North Platte. I told him I'd get him a ticket for section 300 if he'd like to go up there with me to watch the game. The kid jumped at the chance. Reynolds was there and sitting not too far away from us, so I nudged the kid and asked if he knew who that guy was. "No," he said, he didn't know who that guy was. Figuring I'd give the kid a real thrill I told him "That's Bobby Reynolds." The kid followed with the question "Who's Bobby Reynolds?"
I guess the years go by too fast. That youngster didn't know he was sitting near one of the greatest Huskers of all time. Remember, back then they didn't have the facilities, the equipment, the trainers and the workout regimen that make today's athletes so remarkable, but Reynolds could hold his own with any of them.
GREAT GAME BOBBY !
Be the first to know
Get local news delivered to your inbox!