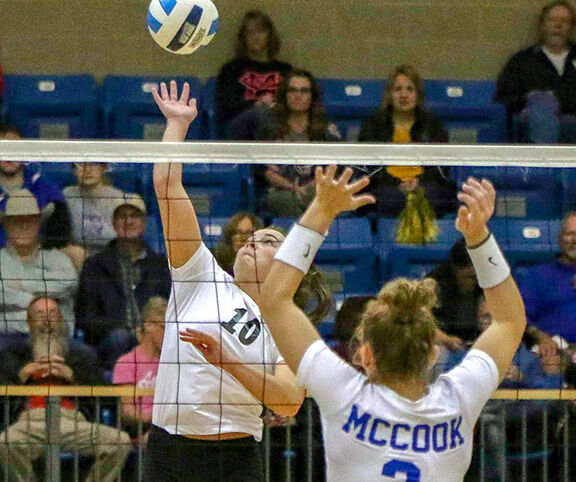 Gabby Menghini, who started 65 matches as an outside hitter for the North Platte Community College Knights the last two years, has accepted an offer to continue her volleyball and academic collegiate career at Doane College in Crete.
Menghini led the Knights in kills during the 2019 season, with 350. She also finished the season with 29 serving aces and 275 digs.
Menghini helped lead the Knights to a 15-21 record in 2019 and a Region IX championship for the second straight season. She also was named to the All-Region Team and All-Region Tournament Team in 2019 along with the All-Tournament Team in 2018 for Region IX.
"I chose Doane College because they have an amazing education program, a beautiful campus and a great volleyball team," said Menghini. "I'm grateful that it's close to home and I'm able to continue on with my volleyball career."
"Gabby has done a lot of things for our program as a student-athlete," said NPCC head volleyball coach Alexa McCall. "She has always been responsible in the classroom and has helped build our culture on the court as well. We are excited for her to continue playing and know that she will do great things."