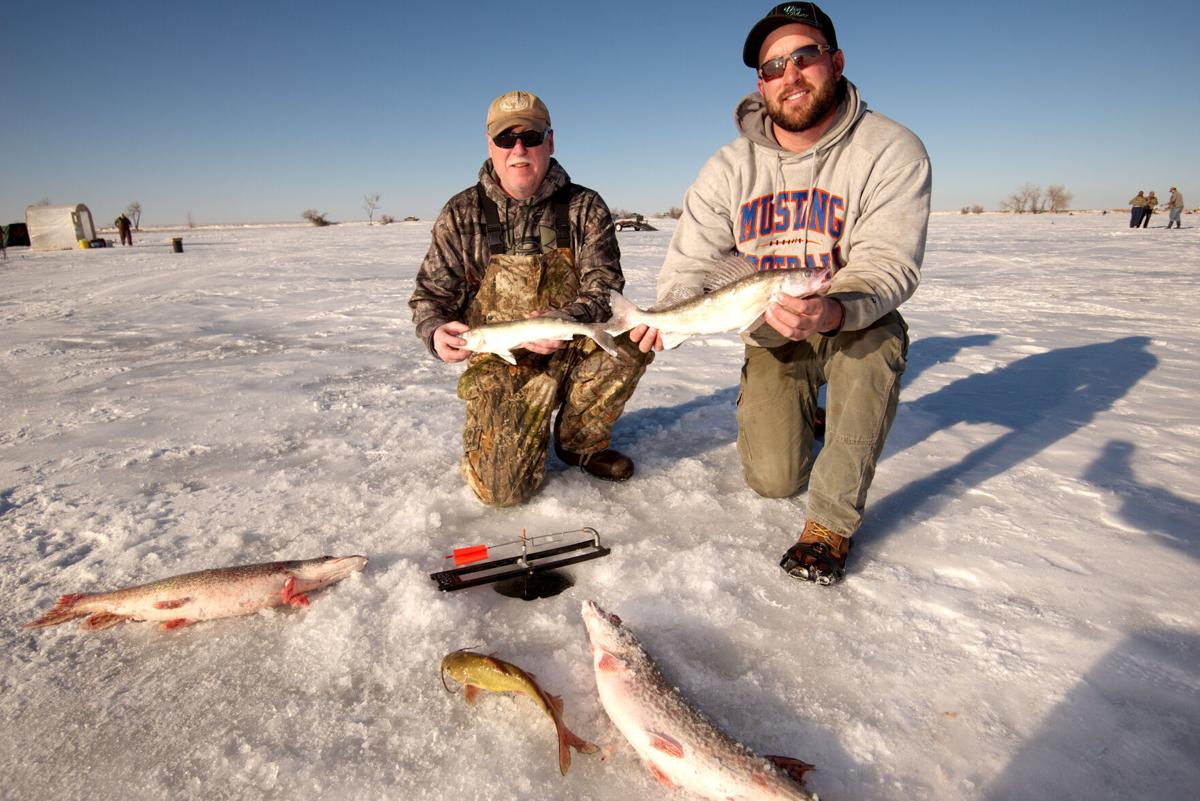 Winter is a great time of year to experience the outdoors from an entirely different perspective. There are so many beautiful parks and state recreation areas with trails that beg you to come see what they have to offer. But before you go, be sure you dress for the weather.
Layering is one of the best ways to keep warm when temperatures become extreme. Knowing how to dress and what fabrics to look for will keep you warm and dry, and will make outings more enjoyable.
Layering is about being versatile but effective and involves dressing in a number of lightweight items that can be put on or taken off as conditions or levels of activity change. Most layering involves three to four layers depending on what you plan to do outside.
The first layer should be a base of long underwear that wicks sweat away from skin. Fabrics should dry fast so you don't get chilled. Cotton is not good as it takes too long to dry. Materials like polypropylene, silk or merino wool are great base layers for wicking and are fast drying. Running tights are ideal for comfort. Base layers should fit snug and include tops and bottoms. Base layers come in light to heavy weights for any activity and temperatures.
The second or mid layer offers warmth without adding bulk. This layer consists of long-sleeved polyester blend shirts, lightweight fleece or softshell jackets. Fleece or jackets with a half or full zip help to manage body temperatures as you move. Zip these up for added warmth or unzip to let off some heat as needed. These materials also come in many thicknesses, so use according to weather conditions. It's important to keep the "core" area of your body covered to maintain body heat.
One part that is sometimes overlooked for cold weather is the legs, but pants are important in cold conditions too. Hybrid pants come in many different fabrics that are worn over the base layer and in extreme conditions are worn under a shell pant layer. Many softshell and walking trousers are water and windproof, are breathable and allow for active movements.
The third layers — the outer layers — are the insulating layers, and are worn over mid layers in very cold conditions. Outer shells defend against wind, rain and snow. Jackets made from polar fleece, pile fleece or Thinsulate materials are warm, synthetic materials that are breathable, moisture-wicking and fast drying. Heavy merino wool sweaters or down vests or jackets can be worn when conditions are extreme. Three-in-one jackets can fit the need and have removable fleece that will cover two layers in one jacket. As temperatures warm or when you are moving around a lot, this third layer might be put in your pack, allowing for body heat to escape and dissipate, this is monitored as you move. Once you stop moving you'll need to add this layer so you don't get cold as sweat dries.
There are many water and windproof overtrousers that can be pulled on over existing trouser layers to help keep legs warm and dry.
In moderate conditions a base, mid and outer layer may be all you need. In extremely cold conditions, a fourth or shell layer might be incorporated.
The shell or outer layer is an important piece of layering. This layer cuts wind and keeps you dry in wet or snowy conditions. A good coat and pants are your main protection from the elements. Waterproof and breathable materials like Gore-Tex keeps water out and let sweat vapors escape. This final layer should be large enough to fit over the rest of your layers so you may need to buy a size larger than you normally wear.
In cold weather covering extremities from head to toe is a must. Pick a stocking hat that covers your ears. Most body heat is lost through the head; keeping your head warm helps to keep the rest of your body warm. In extreme conditions hats with a face mask built in will keep your face warm and free of frostbite. An ear warmer can also be added underneath or over the top of a stocking hat. Use a baklava as an added layer; these keep the neck area covered with the option of covering your face and/or head. When going outside, don't skimp on gloves and try layering gloves with a thin glove under a good pair of waterproof gloves made with thinsulate or other insulating material.
Boots and socks are another important feature when in cold weather. Toes are normally one of the first things to get cold or wet. Purchasing an insulated and waterproof boot will make any outing more comfortable. There are many different types of boots on the market today, from light hiking or trail running boots to heavier hunting-type boots. Before you boot-up, layer a moisture wicking sock under a warmer wool-blend sock to keep feet both warm and dry. Keep in mind that you won't want socks that are so thick they crowd your toes inside of your boots.
As you start your day, you may be a little chilly but as you move your body will produce heat, if you're wearing too many layers you'll get too hot and start to sweat and sweating is the last thing you want to do when it's cold out. Unzip your mid and outer layers to let off heat or remove outer layers completely until you stop or slow down; at that point you'll want these layer zipped back up or put back on.
With extremely cold temperatures prevailing this week, ice anglers will be out on the frozen waters. Even though the temperatures have been extremely cold, ice anglers still need to be careful when venturing out on frozen waters.
Be cautious when fishing Interstate 80 lakes as downstream springs travel from west to east, causing thin ice or open water on the west sides of these lakes.
Larger reservoirs can have fluctuating water levels making ice heaves; these heaves happen when water levels change, which cracks the ice and pushes it over the top of each other. These heaves become unsafe to walk on so use caution.
Don't fish alone; a second person can help if trouble arises. Wear ice cleats on your boots to avoid slipping and falling and bring a personal flotation device with 50-feet or rope tied to it if someone falls through.
Tie two large nails or screw drivers to a length of cord or purchase ice spikes and carry them around your neck. If you fall through, use the spikes as hand holds to help you onto solid ice once, on the ice, roll or crawl to safety instead of standing up.
Test-drill holes or use an ice spud about every 10 yards to check ice thickness while working your way across a body of water to test ice thickness.
Stay away from open water and never go onto ice that is adjacent to running streams and spillways. Stay clear of trees and logs that stick up through the ice as they store heat from the sun and will weaken the ice around them.
It takes 3 to 4 inches of ice to support a single angler; 5 to 6 inches will hold several anglers. Slush ice is only about one-half as strong as clear ice, so double the minimum thickness requirements in these conditions.
Keep warm by dressing for the weather, use an ice shelter and small portable heaters.