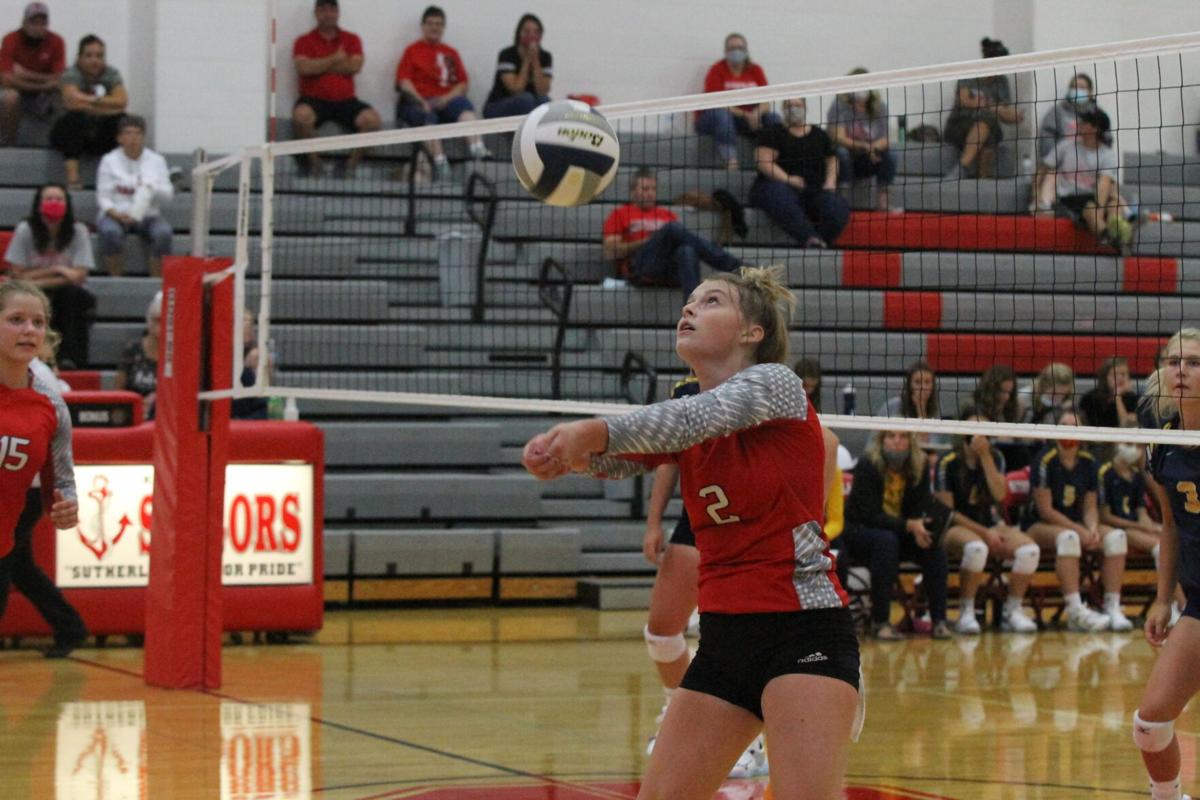 The Sutherland volleyball team needed a strong showing in the third set to regain momentum. After looking like the dominant team in the first set, the Sailors lost a close one in the second.
As good as both teams were, only one continued that same level of play in the third set. It wasn't Sutherland.
Paxton went on a 14-3 run midway through to win the set. That pivotal set helped the Tigers defeat Sutherland 18-25, 25-22, 25-12, 25-23.
Jacelyn Jorgensen led Paxton with six kills and four blocks, while Makayla Jenkins had four aces and Trista Detmer had 12 digs.
Mataya Roberts had 11 kills, 13 kills and an ace for Sutherland. Faith Stewart had 14 digs, and Allee Hiatt recorded six aces.
Both teams were back-and-forth early in all four sets, and all but one was competitive until the end. The turning point in the first set came when the score was tied at 9-9. Sutherland landed kills to the back corners and hard hit balls that Paxton players had trouble returning en route to a 13-9 lead before the Tigers called time out.
Paxton didn't recover in the set, as Sutherland amassed a lead as large as seven at one point and won the first set 25-18.
The Sailors kept the pressure going into the second, but the Tigers figured them out. They were finding empty spaces and hitting it in spots where Sutherland players had a difficult time reaching.
Paxton took the lead at 8-7 and kept Sutherland close to the midway point of the set. Sutherland tied the bout at 18-18 and later at 21-21, but couldn't maintain momentum while Paxton did just enough to edge out the 25-22 win.
The Sailors couldn't get anything going in the third set. The Tigers took full advantage as they collected point after point. Paxton found openings both on serves and in play, and Sutherland set spikes either into the net or out of play.
Paxton took the lead at 6-5 and Sutherland didn't come close to taking it back. A Sailors' point was met with four or five Tigers' points. Paxton took that set 25-12.
Any fight Sutherland had left in them showed in the fourth set. The Sailors jumped out to a 7-1 lead early, but Paxton slowly crept back to keep things close.
Sutherland kept the lead until the Tigers tied it at 18-18 and kept control of the game. The Sailors made one last push to tie the game at 23-23, but couldn't stop Paxton from winning the final two points, taking the last set 25-23.
Be the first to know
Get local news delivered to your inbox!