Two candidates face off in the North Platte Public Schools Board of Education Ward 2 seat in the board's only contested race in the upcoming election.
Angela Blaesi and Brooke Luenenborg advanced to the general election after garnering the most votes in the Ward 2 primary. Pat Cullen of North Platte was the third candidate in May.
Current board members Skip Altig (Ward 1) and Matt Pederson (Ward 3) are unopposed for reelection.
Angela Blaesi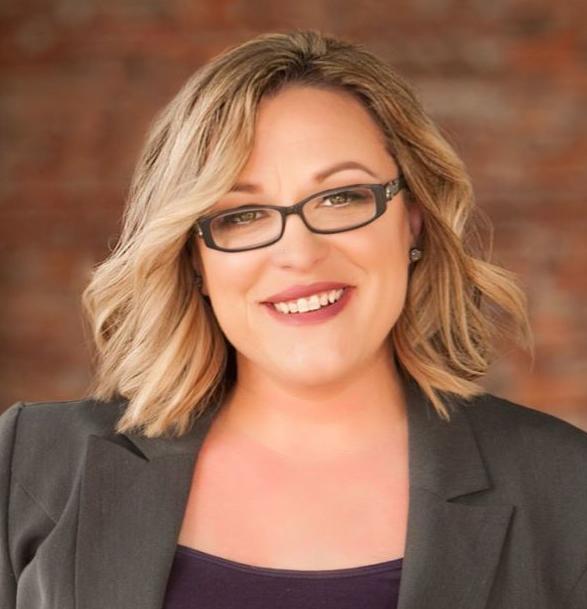 Blaesi said in a May interview that she decided to run because current board member Mike Morrell did not seek reelection.
"Back when Hall School closed, I had gotten very involved with meetings and paying a little bit more attention on the board level than I ever had," Blaesi said. "I realized that interacting with the board, you found out more about your schools and about what was going on in the North Platte system."
With the COVID-19 pandemic changing many school district policies, Blaesi said she is proud of the way the current board and administration have handled the difficult situation.
"They were very quick to take care of things and their thought process was what is safe for the children," Blaesi said. "So that's great."
She said the board and administration seem to have been listening to parents and the health officials.
"With those things, I'm very happy, very proud of them," Blaesi said. "So far it's been good. Unfortunately, it's a weird time and none of us really know how to handle it, so all we can do is listen to each other, lean on each other and work together."
Blaesi emphasized the importance of community members communicating with board members.
"I've talked to numerous board members who have told me that people just don't reach out and talk," Blaesi said. "They don't call them; they have a problem, but they don't go to them and talk to them."
Blaesi said she loves to talk and wants folks to feel comfortable reaching out to her.
"I want to be informed on how they feel about the different things that are happening and listen to them and be able to hear their side," Blaesi said. "I've had a few people who have reached out to me and said, 'If you get elected, I want to talk to you about this, or this.' It's kind of interesting to hear their perspective."
She has two daughters who are students at North Platte High School and a son who graduated from there.
Brooke Luenenborg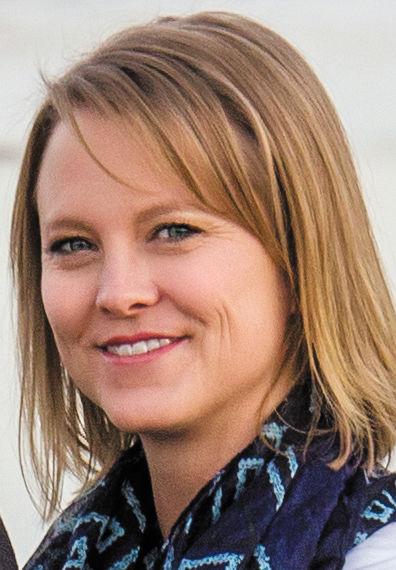 Brooke Luenenborg also has children in the school system and wants to be involved in decision-making.
"I'm running because I care about the schools and the community," Luenenborg said. "I've been involved in some other projects or teams when there were changes made in the school system. I think it's interesting and think if you want to make a difference, then the best way to address that is to get involved."
Luenenborg was a member of the Buffalo/Lincoln schools merger task force.
"I still have some mixed feelings afterwards, same as I had before," Luenenborg said. "I think it's hard because emotionally, looking from the heart, I wanted Buffalo to stay there."
Luenenborg said she supports district's decisions and process in dealing with the pandemic.
"I think they did the best job they could of keeping people informed when it was time to go back to school and what the expectations would be," Luenenborg said. "Then they went back and changed the playbook in the guidelines that were recommended."
She said it seems that's what's happening in every avenue of life.
"We try one thing and if it works, we continue it. If it doesn't work we change it," Luenenborg said. "We have to learn to be flexible."
Luenenborg said should she be elected, she is ready to listen.
"I'd like to think I'm going to come into it open-minded, like I did on the task force," Luenenborg said in an earlier interview. "At first I wasn't excited about the task force, but once I saw the plans, talked to the teachers and started putting things in place, I learned more and I could see how it was going to work."
Luenenborg said she thinks being on the board would be similar.
"There's probably going to be topics I agree with right away, and some maybe I don't," Luenenborg said. "Just being on the board and being educated on every side of any issue will help me make some decisions."
She said she has reached out to people who work for the district and others.
"I've asked them what their issues are, just so I could learn what I'd be facing once I'm on the board," Luenenborg said. "I do feel like there's been support and positive comments come my way. We don't all agree, but that's what makes the world go round."
Be the first to know
Get local news delivered to your inbox!