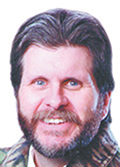 The .22LR match set for the end of this month continues to gather momentum and excitement. It has caused quite a few people to get out their .22s and ask a lot of questions. One of the more intriguing questions I received this week was, "When was the .22 Long Rifle cartridge developed?"
Well, as cartridges go, the .22LR is ancient. The concept of rimfire ammunition was actually the first successful metallic ammunition configuration. The rimfire case is designed to hold a shock sensitive priming compound inside the rim of the case. When struck by a hammer, or firing pin, the priming material detonates and ignites the main powder charge, pushing the bullet down the barrel.
Some of the first rimfire cartridges were bigger calibers. Perhaps the best known of the larger rimfire calibers was the .44 Henry. This cartridge was used in early Henry rifles and the Winchester 1866 "Yellow Boy."
The .22LR rimfire, as we know today, dates back to the black powder era. Its evolution began about 1845. After undergoing various design configurations, the current .22LR was "standardized" about 1887. The .22 Long Rifle, or LR, caught on in a big way.
The round ultimately became the most popular sporting and target shooting cartridge in the world. With the advent of smokeless powder, a high velocity version of the .22 LR was introduced and it cemented its place in the history of shooting. No other cartridge is shot more, with billions of rounds fired each year.
The basic design has not changed much since 1887. One unique trait is that it uses a tapered heel bullet. If you study a .22LR cartridge, you will see that the case and bullet are the same diameter. The part of the bullet inside of the case (the heel) is slightly smaller in diameter to allow it to fit inside of the case.
The .22LR is used all over the world today in every type of rifle and pistol design. If you ever see Olympic biathlon or target shooting events, most likely it is a .22LR. I bet you didn't realize the .22LR had such a long and storied history.
This thing just keeps getting bigger! Since I announced the event I have talked to many people in the North Platte area and had calls from Broken Bow, Cambridge, Grand Island, Kearney and Valentine. One gentleman plans on driving in from as far away as Bellevue. This is great!
The event is evolving as we speak and will now have two parts to it - one competitive match and a separate range built for casual target shooting/ plinking.
The competitive match will be fired on a 200-yard range. The casual/plinking range will have a number of targets set up at 25 yards to 50 yards, maybe a bit further.
The 200-yard competitive match will go like this: Shooters will have 10 minutes to fire 20 rounds at a 12-inch by 18-inch target. There are concentric rings on the target with a value from 6 points to 10 points. Whoever has the most points from 20 shots wins.
There will be a $5 entry fee.
You can shoot competitively; shoot the fun targets, or both for one entry fee. There is no limit on the number of shots you can fire at the fun targets.
All shooters are welcome. Any firearm chambering .22LR ammunition is eligible and you may use iron sights or a scope. You may shoot from any position - sitting, standing, prone. You can bring a chair or portable shooting bench - whatever is comfortable for you.
There will be a 100 percent payback on the competitive match. First place will get 50-percent of the cash pot and a 500-round brick of .22LR ammunition, courtesy of Exodus Going Out Firearms Training. Second and third places will also have cash and prizes awarded.
My goal for this event has been to provide shooters an opportunity to enjoy their sport and have some fun! From the sound of those I have talked to, I think we'll make that happen. Keep this on your calendar. The event is set for May 26 at Golden Points Ranch, east of North Platte and will run from 2-5 p.m. Call 308-539-0684 or email at RWmedia@atcjet.net for more information.
Bar V Sports, of Sutherland, will be holding a sporting clays shoot Sunday, May 19. Tournament and Fun Shoot will begin at 10 a.m. with the last squad out at 4 p.m. This is a 50-rock program.
Tournament entry fee will be $20 and $5 will be added to the purse. Additional rounds will cost $17. The Fun Shoot will be $16 per round. First time shooters to the course/ new shooters and shooters under 15 (accompanied by an adult) will be $12 for the Fun Shoot.
Lunch will be available for purchase at the range. Call Jake Dancer at 308-386-8424 for more information and directions.
One more item - this Saturday is the Nebraska Game and Parks Commission's Free Park Entry/ Free Fishing Day. Get out of the house, tour a state park or recreational area or wet a line. It won't cost you a thing.